15 Best Places to Retire in the West [2022]
Posted by Matiah Fischer on Wednesday, December 1, 2021 at 9:30 AM
By Matiah Fischer / December 1, 2021
1 Comment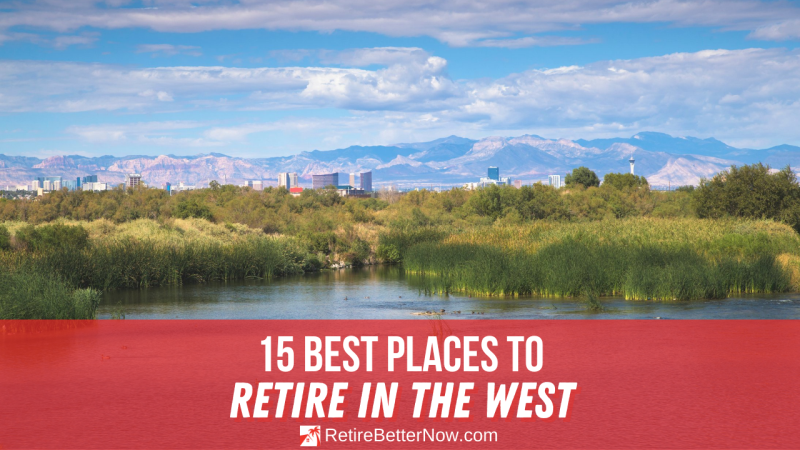 Searching for the best places to retire in the western United States? Your retirement years should be filled with new experiences and memories while living in the destination you choose. After all, you worked all those years and deserve to have things exactly as you imagined them.
Perhaps you want to spend your golden years along the warm sunny beaches of California; or maybe you'd like to settle on the great western frontier, where the buffalo still roam. From the west coast states and Pacific Ocean to the hot sunny desert states, here are 15 of the best places to retire in the west in 2022!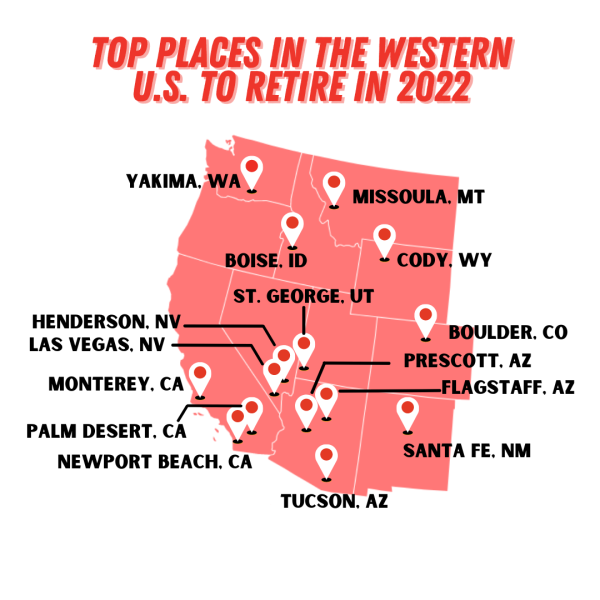 Top 15 Places in the Western U.S. to Retire in 2022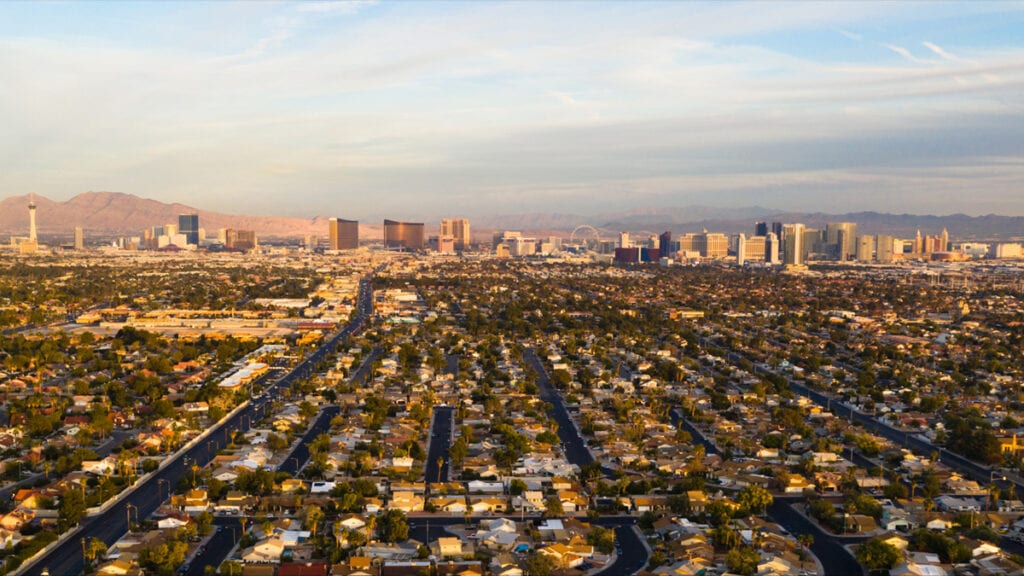 Las Vegas, NV
The city of Las Vegas is in the middle of transforming from the Sin City of old, to a new Las Vegas that offers something for everyone, including retirees. Of course, there are still all the hotels, casinos, and 24/7 entertainment and nightlife, which are certainly a draw and create for a fun retirement. But Vegas now boasts a well-rounded lifestyle for retirees, complete with fun outdoor activities, great food scene, outstanding retirement communities and a location in one of the most tax-friendly states. With more than 300 days of sunshine each year, if you're looking for a great city to retire in the west, consider Las Vegas.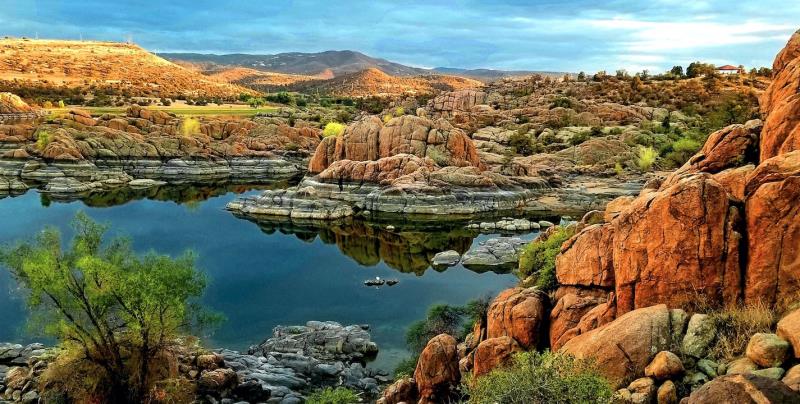 Prescott, AZ
A jewel found in the ponderosa pine forests of Arizona is Prescott, one of the top places to retire in the western United States. The area is steeped in Old West history and features many landmarks. There's so much to do around Prescott; from hiking and golf to horseback riding and visiting Whiskey Row, your retirement won't be a boring one. One of the best parts about retiring in Prescott is that at an elevation of 5,200 feet, the average temperature hovers around 70 degrees and there are four seasons to enjoy.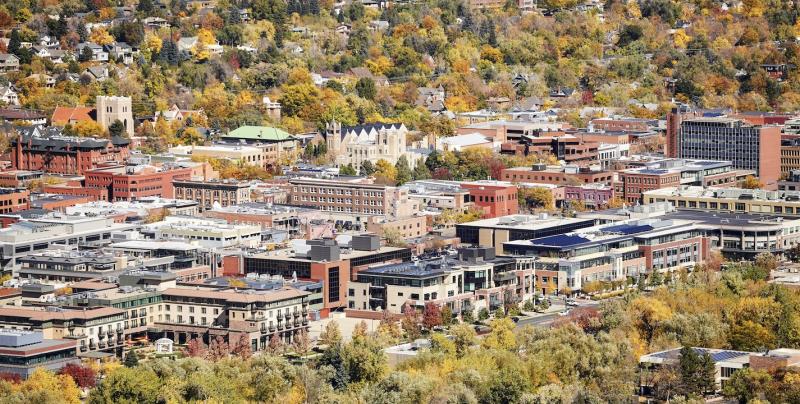 Boulder, CO
If you're searching for a western town to retire in the Rocky Mountains, check out Boulder in Colorado. Located just 30 minutes from Denver, this is your basecamp to outdoor adventure including skiing, climbing, hiking and biking. Don't miss the Flatirons, the stunning rock structures that slant vertically into the sky. There's a historic downtown area with shops and restaurants to explore called Pearl Street. Boulder has been called "America's Foodiest Town", which means plenty of award-winning restaurants to try and your choice of more than 20 craft breweries.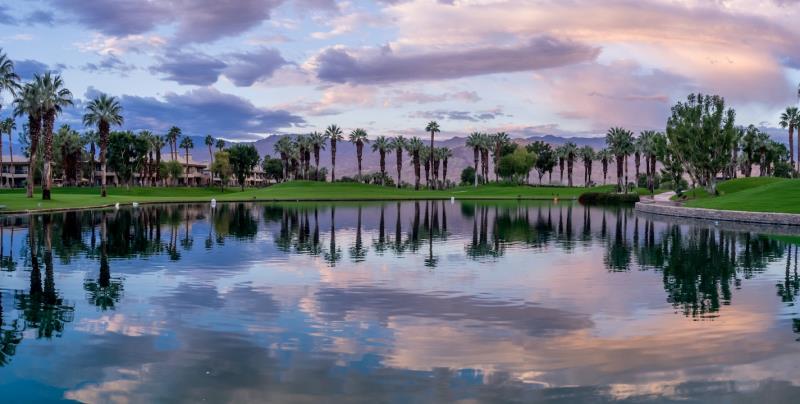 Palm Desert, CA
One of the best places to retire in the west in 2022 is Palm Desert, California. This is a golfer's paradise with more than 100 courses in the area. Foodies will enjoy retiring in Palm Desert with 150+ restaurants offerings cuisine of all types. There are several shopping districts and malls, including El Paseo, which boasts one mile of shops, restaurants and art galleries. Located approximately two hours from Los Angeles and Orange County, this western retirement destination has something for every retiree who desires warm sunny California weather and fun things to do.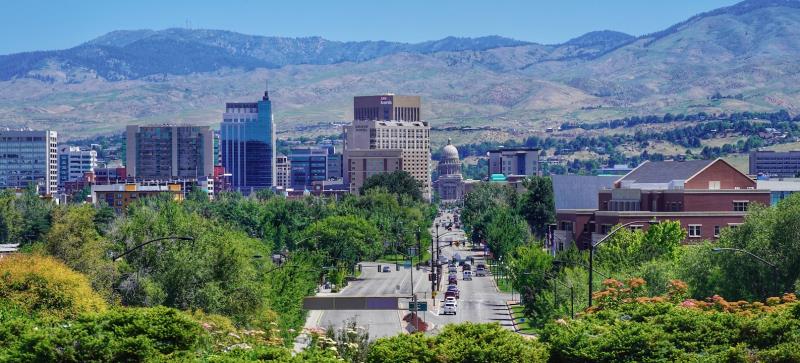 Boise, ID
Boise is the capital of Idaho and offers an active outdoor lifestyle with the amenities of being in a fairly large city. There's a number of parks and trails throughout the area, including the Boise Greenbelt which consists of 25-miles along the Boise River with a tree-lined pathway and wildlife habitat. On the outskirts of town starts the vast Boise National Forest and there's plenty of hiking, camping and skiing in the area. Don't miss checking out Boise when looking at the top spots to retire in the western U.S.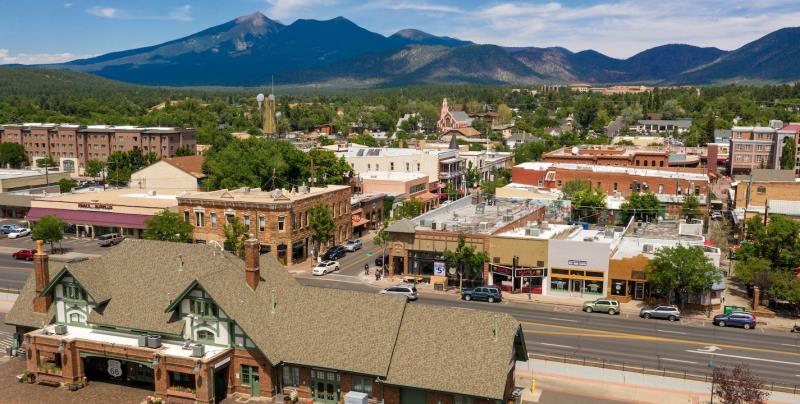 Flagstaff, AZ
Arizona is one of the best western states to retire, in part thanks to Flagstaff. A four-season paradise with 80-degree summer temperatures and over 100" of snowfall in the winter, retirees can bask in the fresh mountain air and live an active lifestyle year-round. Flagstaff is referred to by some as the City of Seven Wonders, since there are seven national parks and monuments within 80 miles of the city, including the Grand Canyon, Wupatki National Monument and the San Francisco Peaks. Beside the outdoors, the city of Flagstaff offers restaurants, breweries and fun events throughout the year.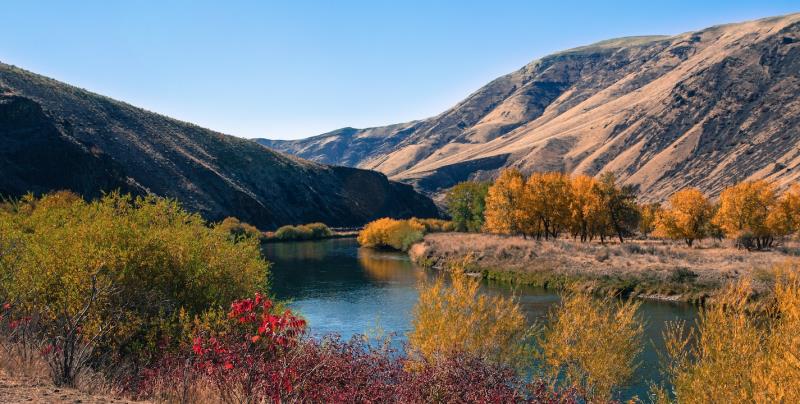 Yakima, WA
Who says you have to retire in California to live in wine country? One of the rising best places to retire in the northwest United States is Yakima, located in central Washington. Known for its 120+ wineries and five American Viticulture Areas, this region produces more than half of Washington State's wine grapes. With a diverse climate and mountains in the area, retirees can enjoy a bevy of outdoor activities all in the same day, including skiing, biking and golf. Yakima also boasts the Yakama Nation Cultural Museum.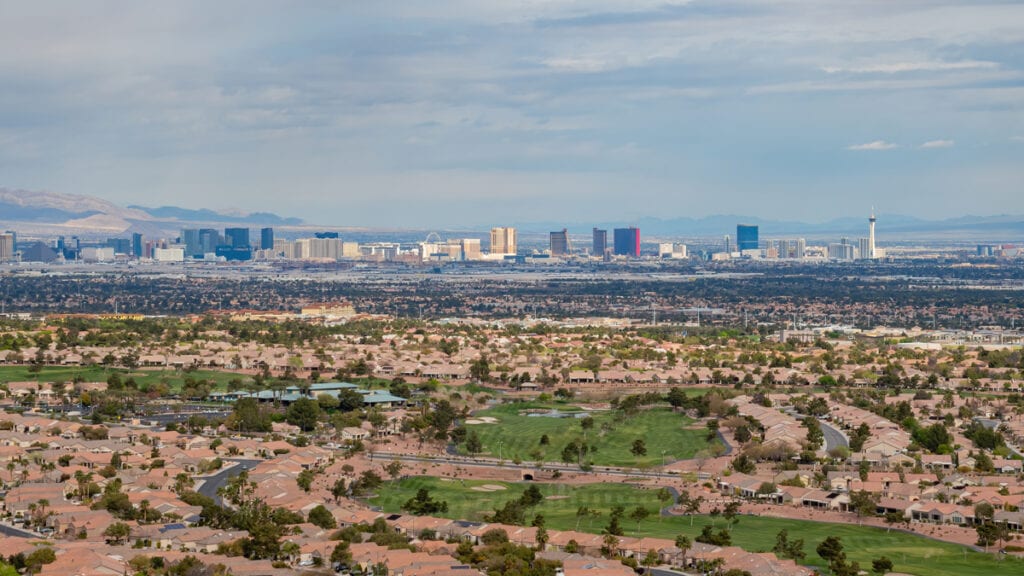 Henderson, NV
Located just 16 miles from Las Vegas but offering a world of its own opportunities and luxuries is Henderson. It's now the 2nd largest city in Nevada and supports a population of more than 300,000 people. This is a place where you can create memories with family and friends, as there's so much to do in the area. From golfing year-round at one of ten golf courses and watersports at Lake Las Vegas, to exploring trails and buying yourself a house with views of the Strip, the city of Henderson is one of the best places to retire in the west.

Cody, WY
Another place to consider when retiring out west is Cody, Wyoming. This city on the outskirts of Yellowstone National Park is rich with history from the western frontier and was founded by Colonel William F. "Buffalo Bill" Cody. Here you can find cultural experiences including museums and a re-created frontier town. For fun, you can head to the rodeo or get outdoors for horseback riding, fly fishing, hiking and skiing. A benefit of retiring in the western state of Wyoming is that there's no state income tax.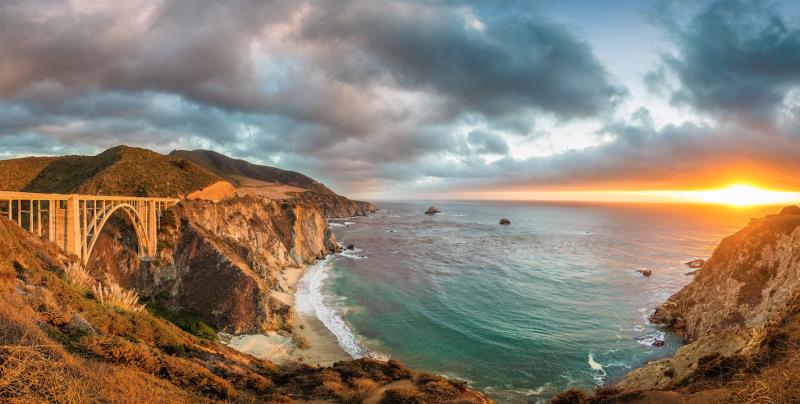 Monterey, CA
One of the best places to retire on the west coast is Monterey, a town on the rugged California coast. Whether you want to spend your golden years checking out music and art festivals, on the golf course or with your toes in the sand, you can find it here in Monterey. There's plenty to do in the area, including outdoor activities and action sports. From kayaking and whale watching to golf and racing, retirees have their pick of fun things to stay busy doing. Monterey has outstanding cuisine options and great wine, so what are you waiting for? For a west coast retirement like none other, check out Monterey.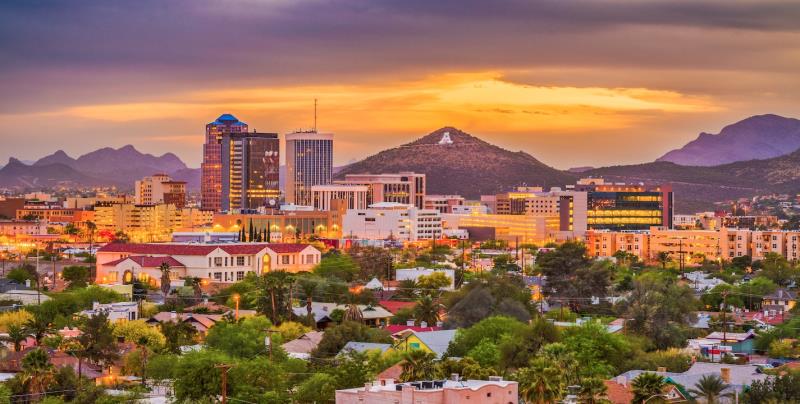 Tucson, AZ
In Tucson, you can live a sunny southwest retirement chock-full of the things you love. Surrounded by the gorgeous Sonoran Desert and mountains, there's miles upon miles of trails for hiking, biking and horseback riding. Saguaro National Park is a great spot to get outdoors and see the largest cacti in the country. Foodies love it here with all the restaurants and authentic food options, ranging from world-class Mexican to Native American cuisine. One thing that's unique about this retirement destination is that Tucson is a UNESCO City of Gastronomy.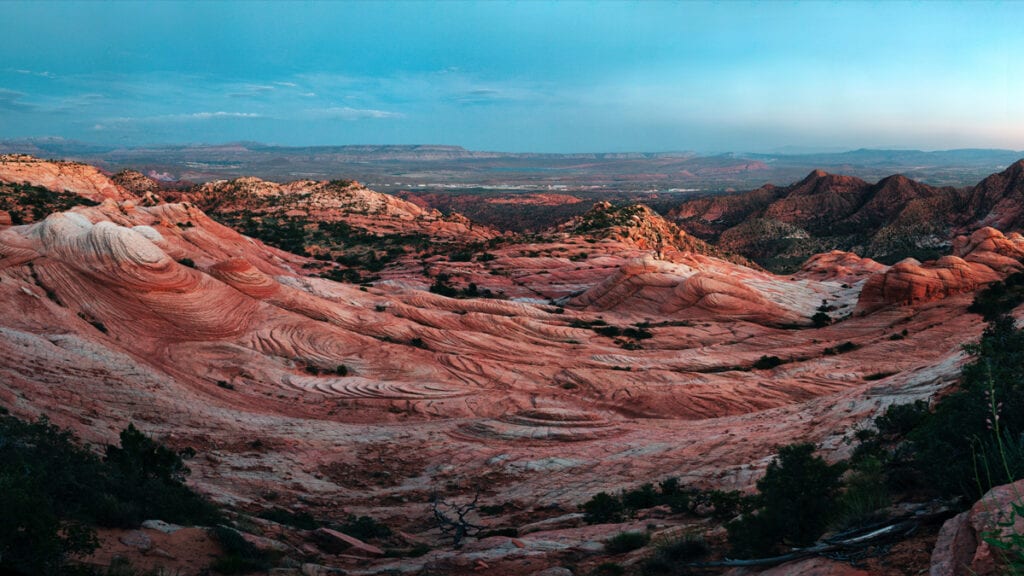 St. George, UT
Looking for a city to retire in the west with a comfortable climate? Try southern Utah's St. George, a spot with loads of outdoor adventure yet offering many conveniences and luxuries. There's so much to do, including hiking, biking, ATV riding, boating, fishing, river rafting, horseback riding, skiing, snowmobiling and more! St. George is a golfer's paradise with 10 courses in a 45-minute radius. Of course, the area's biggest draw is Zion National Park, one of the top parks in the country. Living in St. George places you just a few hours away from Bryce Canyon and the Grand Canyon.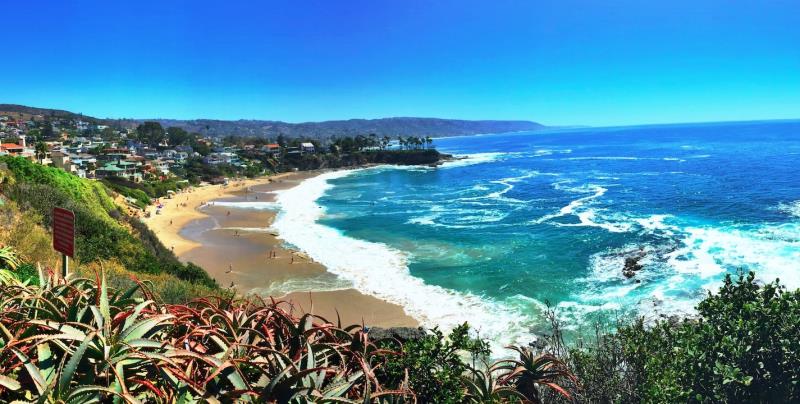 Newport Beach, CA
Those in search of a top city to retire on the west coast may consider Newport Beach in sunny southern California. With almost perfect year-round weather, sandy beaches and big city amenities, this beachside community has a ton to offer retirees. There are tons of restaurants and bars in the area, along with many shops and attractions. While buying a home in the area can be quite expensive, those who can afford it consider Newport Beach one of the best places to retire on the ocean in the western U.S.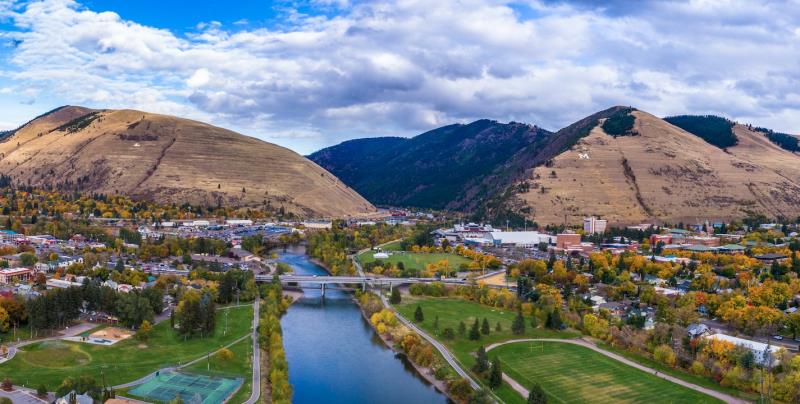 Missoula, MT
Surrounded by mountains and national forest land in northwestern Montana is the city of Missoula, an upcoming place for those who want to retire out west and have easy access to the great outdoors. For starters, there's a river that runs through town and thousands of acres of parks and forests to explore. Those who love to fly fish can access blue-ribbon trout fishing streams. The city has three shopping districts, your choice of restaurants and an emerging arts scene. For an active retirement in a serene mountain city in the west, consider Missoula.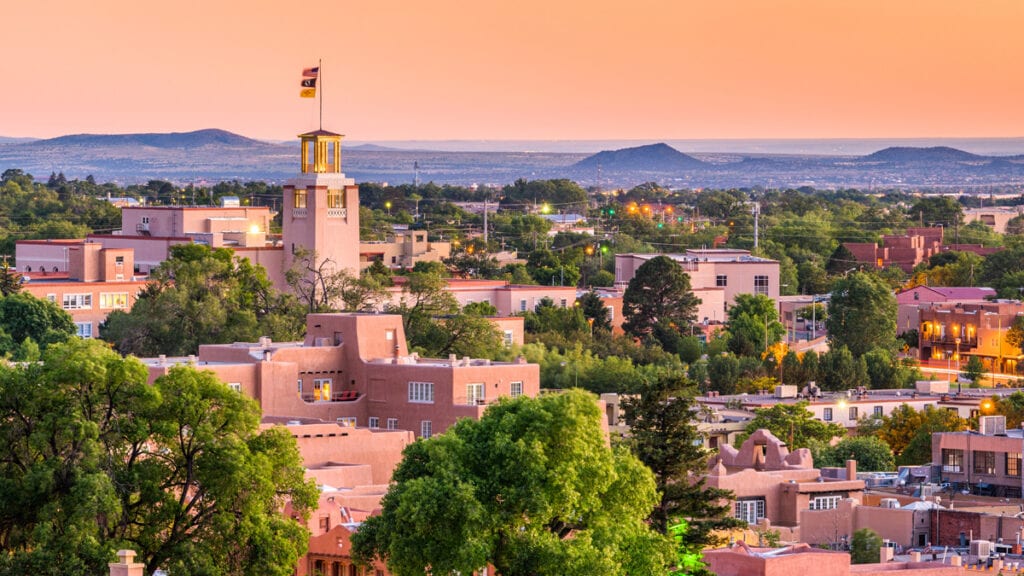 Santa Fe, NM
One of the most popular places for retirees in the western United States in recent years has been Santa Fe, New Mexico. Here you can live in a large town yet still enjoy the peace and serenity of the Southwest. There's a bevy of cultural experiences, delicious restaurants and things to do in Santa Fe. One draw to this city is the art scene with its museums and the turquoise that's used for art and jewelry. In the surrounding area there's mountains and forests where you can hike, bike, ski and more. When searching for the best places in the west to retire, don't miss Sante Fe!
Summary: The Best Places to Retire in the West
There you have it, 15 of the best cities and towns to retire in the western United States. From the shining lights of Las Vegas and beachside communities in California, to mountain hideaways in the Rockies and desert towns of the Southwest, retirees have an abundance of choices for awesome places to retire in the west.
The only question that remains is, where will you retire?