21 Best Places to Retire in 2021
Posted by Matiah Fischer on Tuesday, January 12, 2021 at 10:00 AM
By Matiah Fischer / January 12, 2021
Comment
The United States is full of some of the very best places to retire. We're a vast country with many different environments, lifestyles and cultures. Whether you want warm and sunny weather, the serene countryside or you're looking for the best cities to retire in, you can find it here.
After last year, who isn't dreaming about a change in scenery? From the classic favorites of Florida beaches and the desert Southwest, to charming hideaways and emerging destinations, these are the 21 best places to retire in 2021!
Searching for an updated list? Check out the 22 Best Places to Retire in the U.S. in 2022!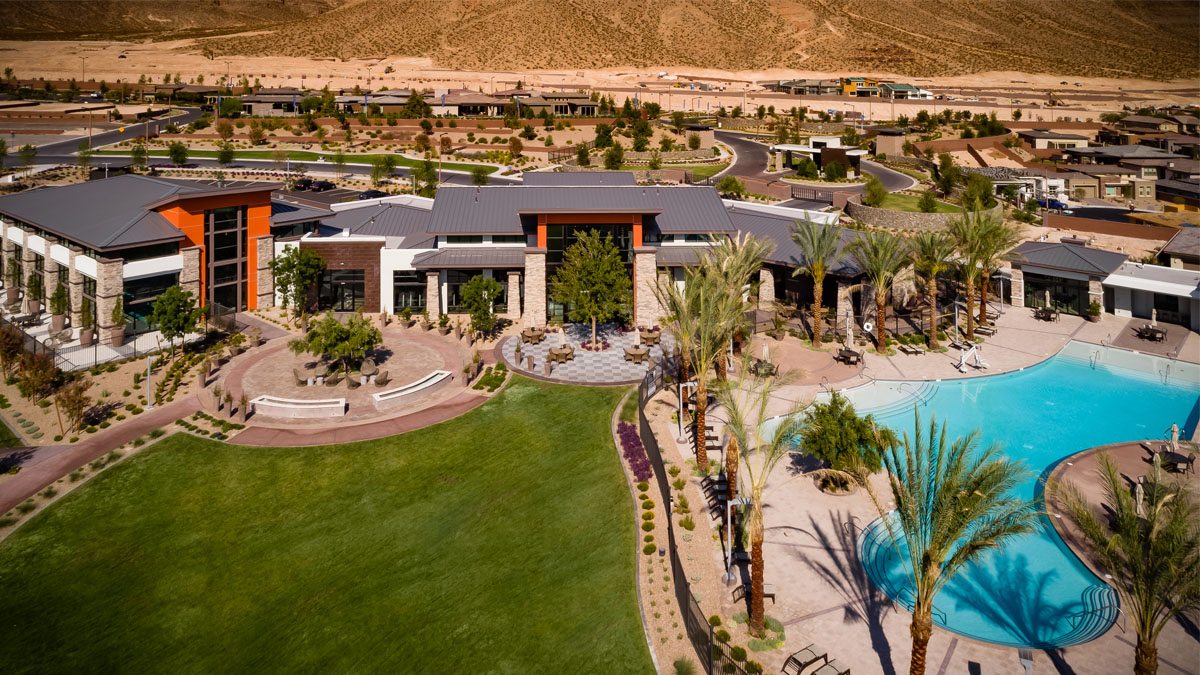 Summerlin, Nevada
The master-planned community of Summerlin is located on the western edge of Las Vegas beneath the scenic Spring Mountains and Red Rock Canyon. Known for being one of the finest places to live and retire in all of the Southwest, Summerlin has the perfect mixture of relaxation and fun. Plus, it's only a 15-minute drive to the Las Vegas Strip, perfect for when you have visitors or want to take in the experience for yourself.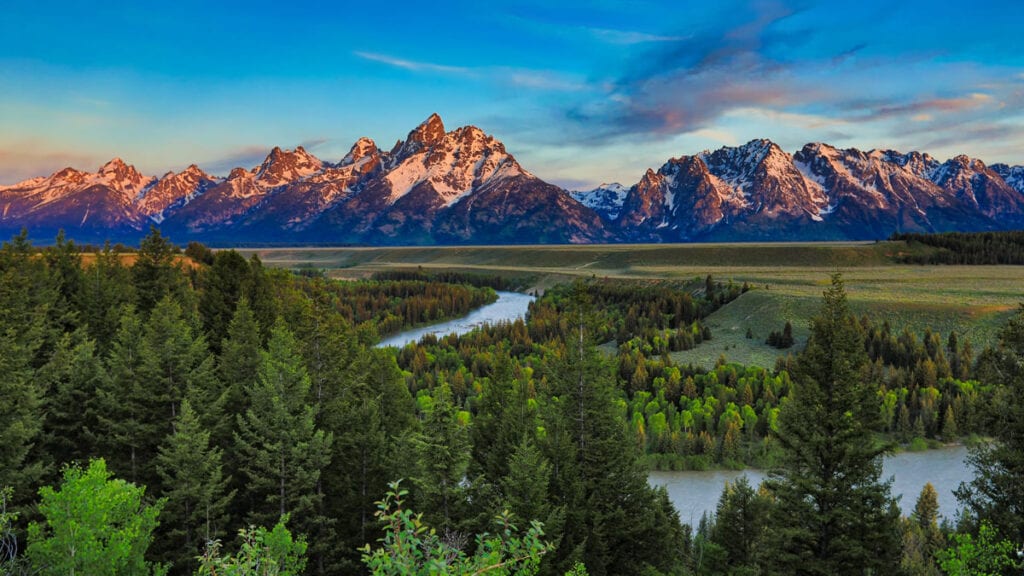 Jackson Hole, Wyoming
If you are a lover of the outdoors and western living, Jackson Hole might be a perfect fit for your retirement plans. Jackson Hole is a valley that is surrounded by the marvelous Grand Teton mountains and boasts some of the most outstanding landscapes and sights. The town of Jackson has such a charming western feel, and it is teeming with amazing restaurants and shops. Jackson Hole is one of the most serene regions in the entire country, perfect for retirement.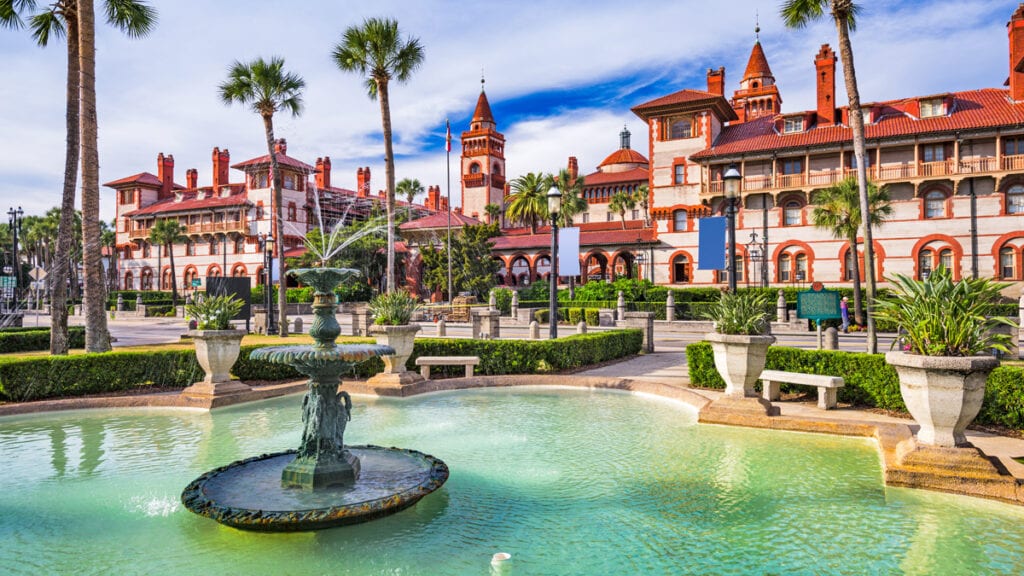 St. Augustine, Florida
The tropical beach towns throughout Florida are commonly some of the most popular retirement towns, but St. Augustine is actually near the top of the list of best places to retire in all of Florida. St. Augustine is the oldest town in the United States, so there is a very rich history embedded within it. St. Augustine is a prime choice for retirement due to its proximity to the beach and incredible historic town with extraordinary architecture.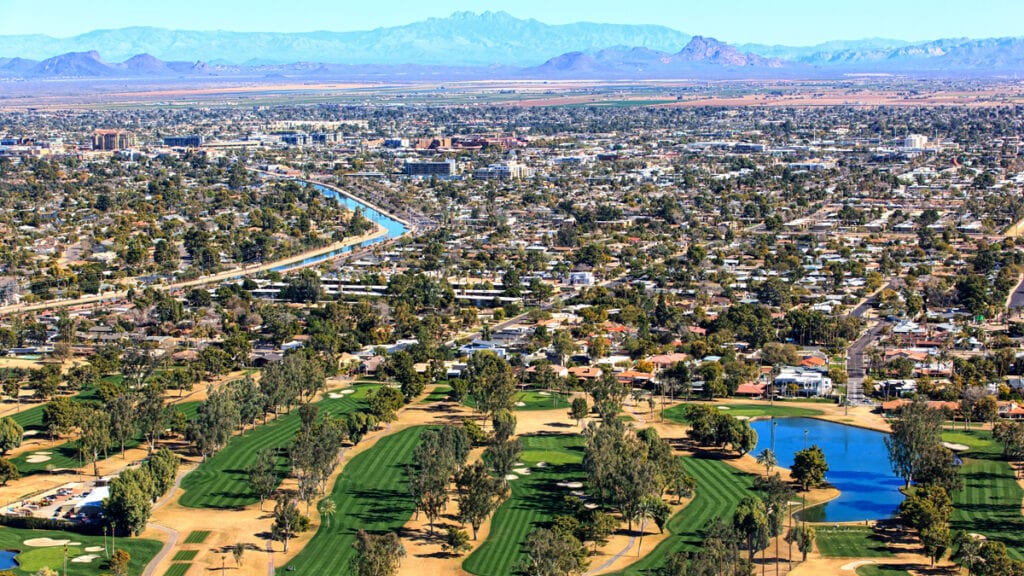 Scottsdale, Arizona
The town of Scottsdale, Arizona is known for being one of the most ideal destinations when it comes to retirement. You will receive the benefit of having wonderful desert landscapes and the warmth to go along with it, as well as not being taxed on any Social Security benefits. There are many retirement communities to choose from throughout Scottsdale, as well as overall affordable housing.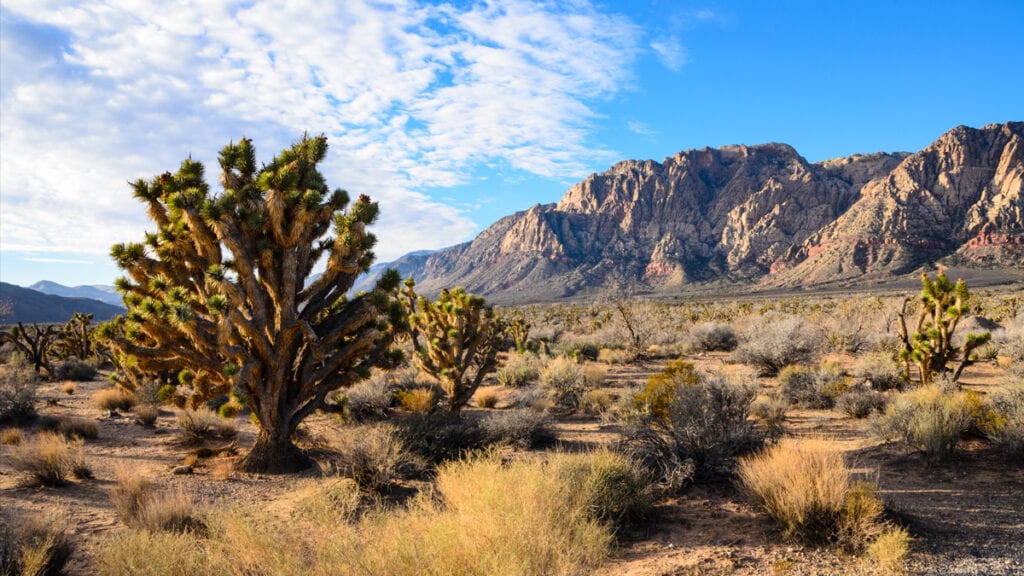 Tucson, Arizona
Tucson, Arizona is next up on our list as being a wonderful option for anyone looking for a warm yet suburban area to retire in. Tucson is one of the most affordable places to retire, and since it is in the delightful state of Arizona you can rest assured that there are countless outdoor activities available at your disposal here. This whole region has a deep appreciation for art, and it is filled with exquisite parks waiting for you to relax in and explore.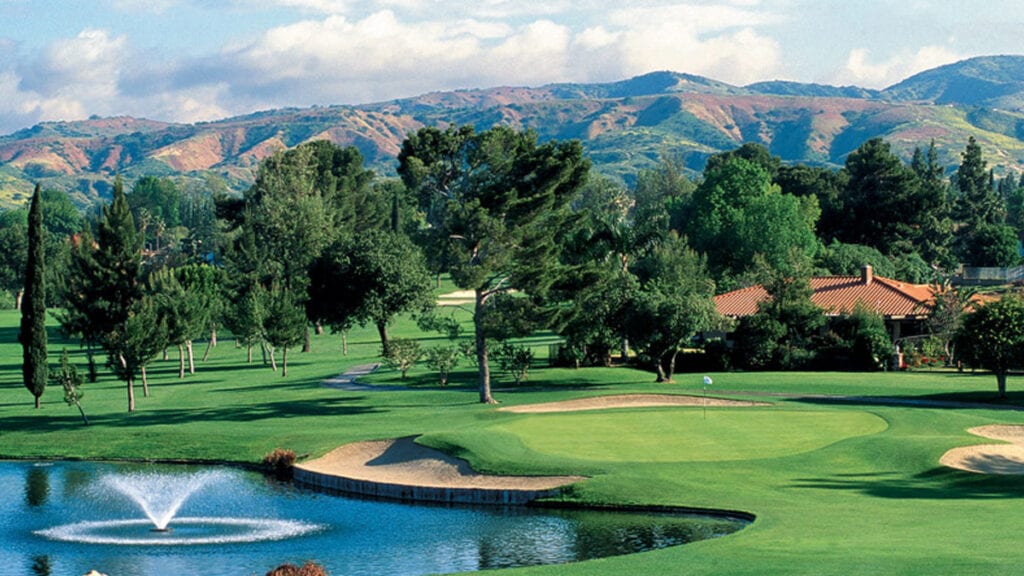 Yorba Linda, California
Yorba Linda is a quaint community located in Orange County. Yorba Linda is a great place to consider retiring if you want somewhere quiet that is outside of the city, is surrounded by mountains, and has historical significance. There are numerous golf courses scattered around Yorba Linda for you to enjoy, too. The Anaheim Packing District is a favorite spot among locals, as it is filled to the brim with delicious and unique culinary experiences.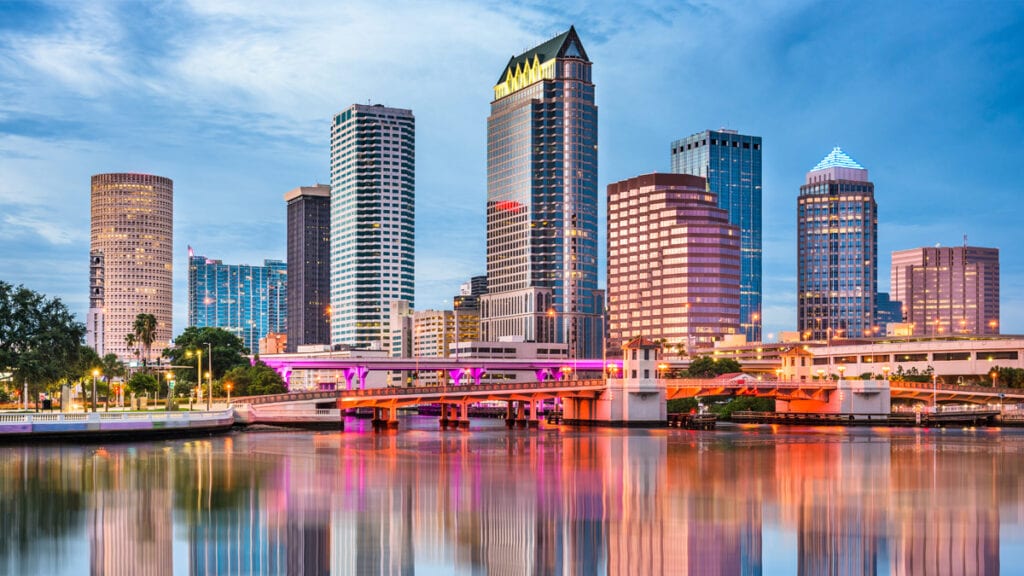 Tampa Bay, Florida
The city of Tampa is found on the gorgeous Gulf Coast and has everything you could wish for in a retirement city. Tampa is very close to the beach, has lovely weather practically year-round, and is located right near a cruise ship port that makes it super convenient to hop on for a journey to the Caribbean. Tampa is filled with numerous parks, museums, and delectable restaurants, so you will undoubtedly stay content and occupied here, making it one of the best cities to retire in 2021.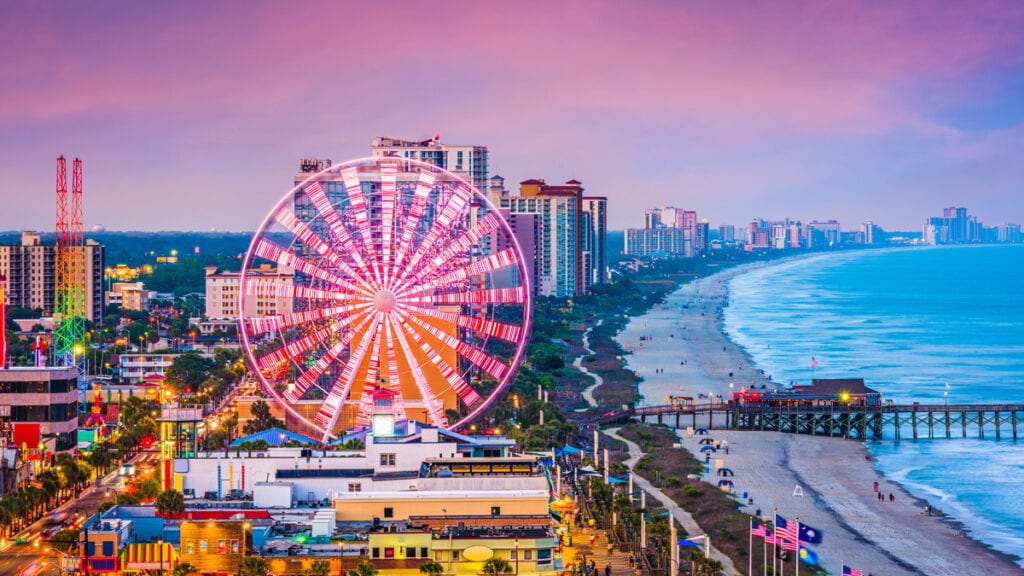 Myrtle Beach, South Carolina
Next up on our list is the entertaining beachside town of Myrtle Beach, South Carolina. Myrtle Beach is a popular summer vacation destination for many, as it has fun for the entire family. Myrtle Beach makes for an ideal retirement location due to the town sitting right next to many miles of stunning shoreline, with the added bonus that the state of South Carolina does not heavily tax its retired community. Perusing the boardwalk and riding the ferris wheel is always a fun go-to pastime on a sunny day in Myrtle Beach.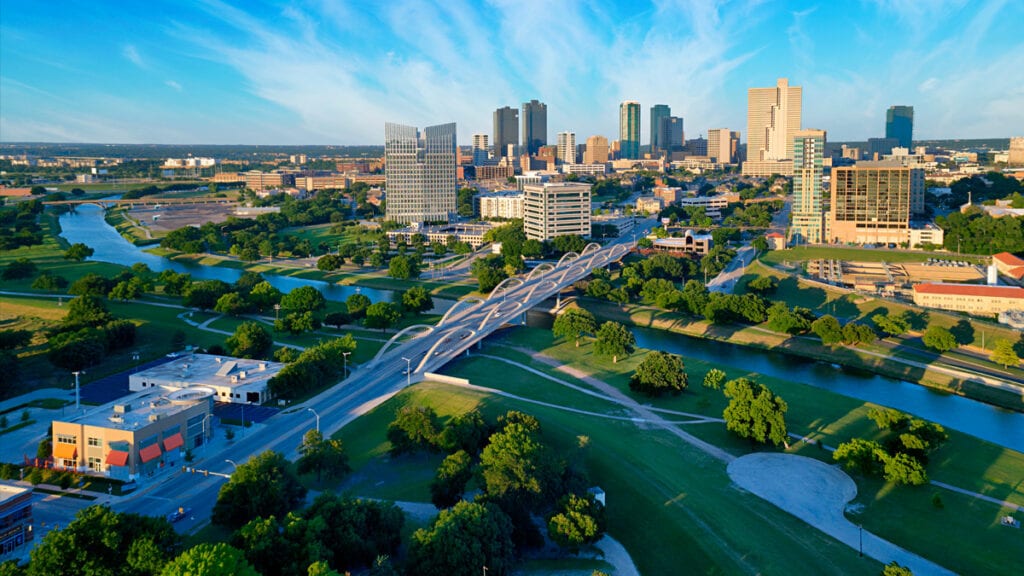 Fort Worth, Texas
You will discover the charming Fort Worth, Texas just outside of the major city Dallas. Fort Worth has various retirement communities throughout it, and you receive the huge benefit of living in this inexpensive yet beautiful place. There are endless opportunities to explore the great outdoors in Fort Worth, such as strolling along the Trinity River via the miles of trails provided. Fort Worth checks all the boxes for an ideal retirement spot with its lovely weather and activities.
Henderson, Nevada
If you're looking for a sunny place to retire with no state income tax and plenty to do, consider Henderson, Nevada. Located only 20 minutes from Las Vegas, Henderson is near the action, yet feels removed and has tons of outdoor activities. Henderson is full of parks and various hiking trails that make it so easy to get out and about as much as possible. If you would like to occasionally get your fill of nightlife, (besides the action on the Las Vegas Strip) Henderson has several entertainment districts of its own.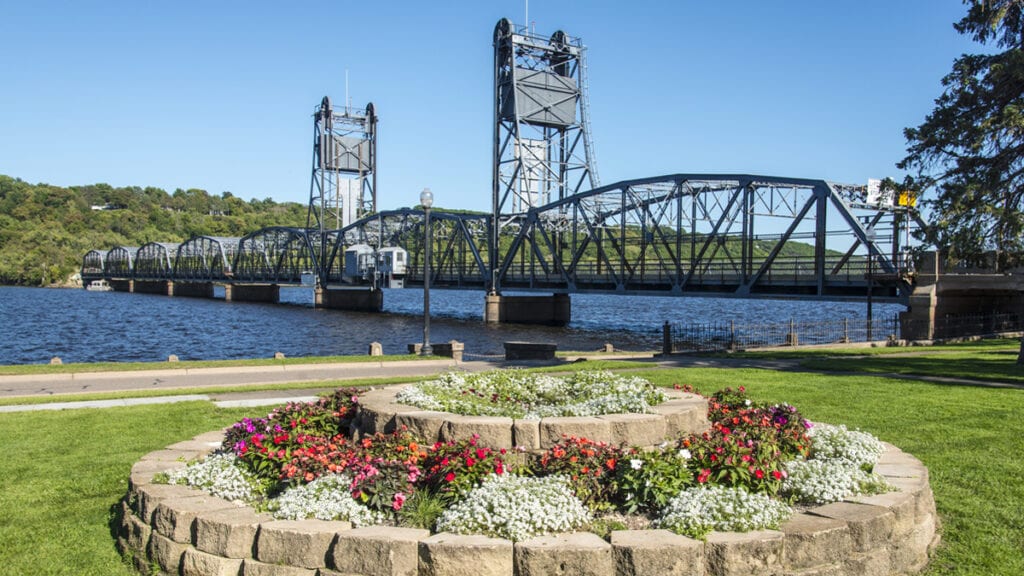 Stillwater, Minnesota
Stillwater, Minnesota is a quaint and scenic hillside town outside of Saint Paul, along the St. Croix River. With a four seasons climate, Stillwater sees nice weather in the summertime and gorgeous autumn months that create a beautiful and vibrant display of vibrant red, orange, and yellow leaves throughout the town. The winters here are cold, but if you enjoy the snow then Stillwater might be the perfect fit for you. The downtown area, riverfront venues and architecture make this an extremely charming place to retire in 2021.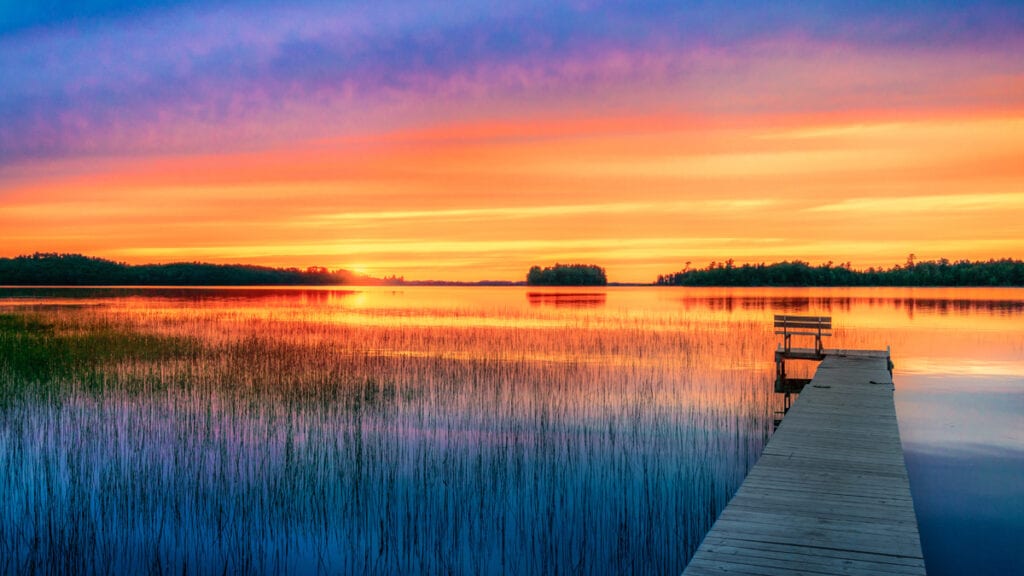 Minocqua, Wisconsin
Minocqua is located in Northern Wisconsin's Lake Country and is a favorite place for many in the upper-Midwest region to own lakefront homes and vacation properties. Minocqua provides its residents with a cozy small-town feel yet there's still plenty of restaurants, shops and things to do in the area. In Summer, boating and fishing are popular and the lakes are bustling. In the winter months, it turns into a winter wonderland complete with snowmobiling, snowshoeing and cross-country skiing. Do not be surprised if the comforting charm of Minocqua wins your heart over.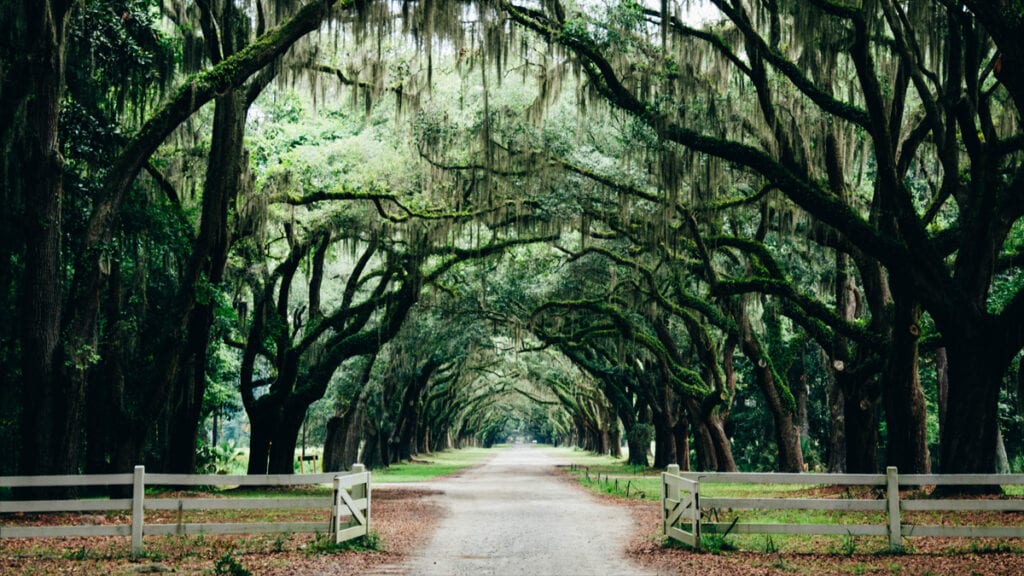 Savannah, Georgia
If you crave that southern hospitality you can only find in certain states, Savannah, Georgia could be your optimal retirement location. Savannah is historic, has a quality food and nightlife scene, and is home to some of the friendliest locals you will ever come across. The Savannah River draws the border with South Carolina and the city is located near the coast of the Atlantic Ocean.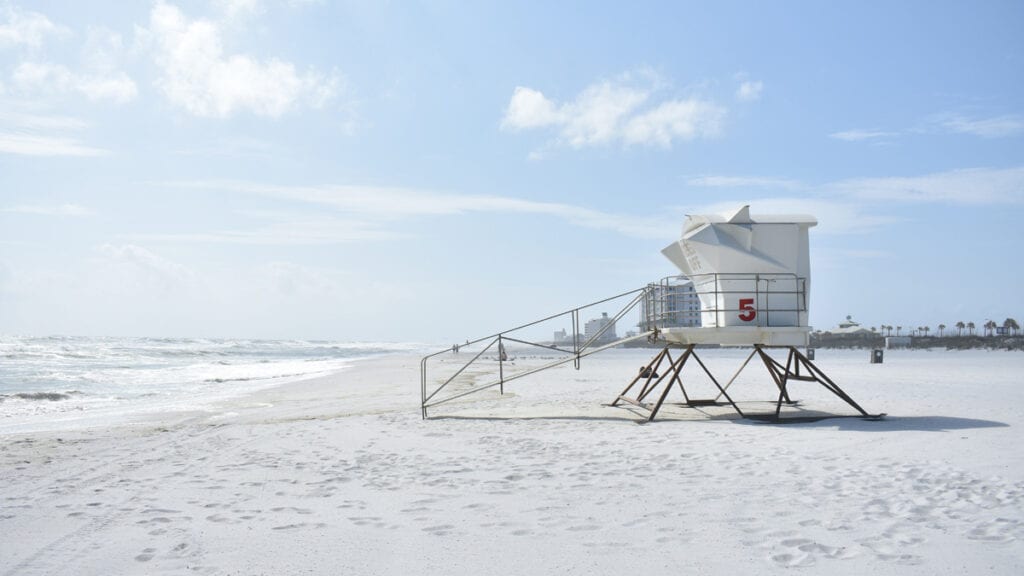 Pensacola, Florida
Pensacola is situated in the northern region of Florida in the panhandle of the state. For the longest time, Florida has been known as one of the absolute best places in the country to retire. In Pensacola, you will find dazzling pure white sand beaches, crystal-clear water, and a below average price tag in the housing market. You are far enough away from the major cities, but still only a short drive away from them if you wish to explore elsewhere. It is no wonder that Pensacola is very much one of the best cities to retire for so many.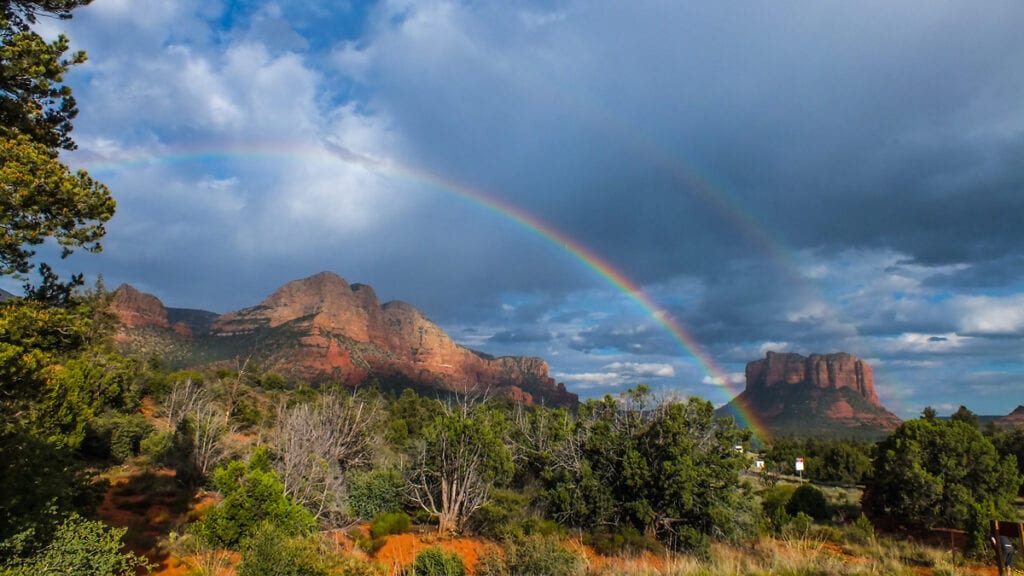 Sedona, Arizona
Sedona is easily one of the most stunning cities in all of Arizona, with its fiery red canyons encircling the region. Red Rock State Park is located here, which is an expansive portion of land with multitudes of daytime outdoor activities available. Sedona is a favored place to retire due to the affordable cost of living, climate, and ample access to entertainment. Sedona is also an extremely dog friendly town, which makes it a plus for many.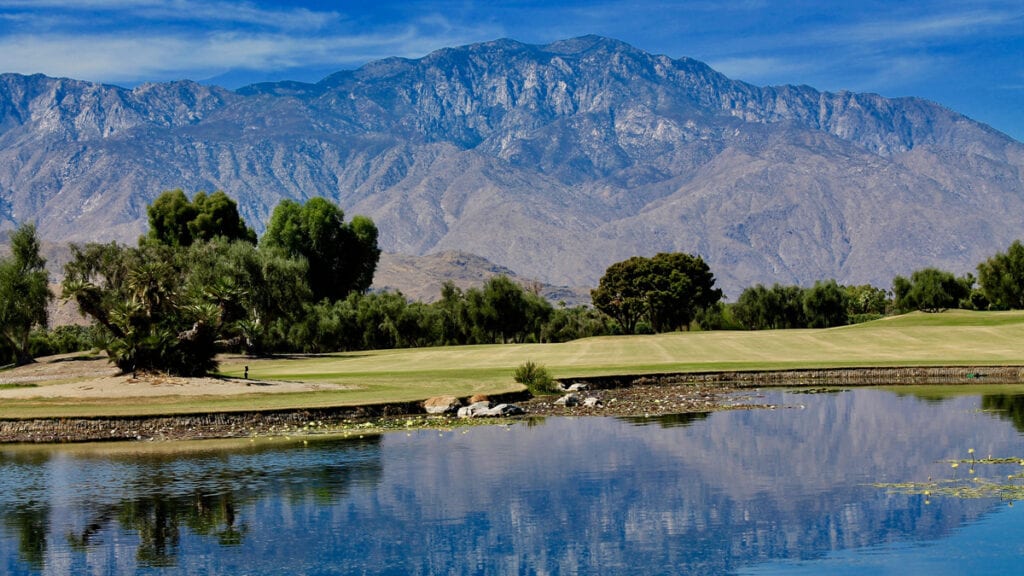 Rancho Mirage, California
Rancho Mirage is located outside of the appealing city of Palm Springs, California, and is touted as being a fantastic place to retire in. The weather is near perfect all year long, there are mountains in the distance, and if you love to golf, look no further than this paradise destination. California is one of the most beautiful states, and Rancho Mirage just proves that point even more, making it one of the best places to retire in 2021.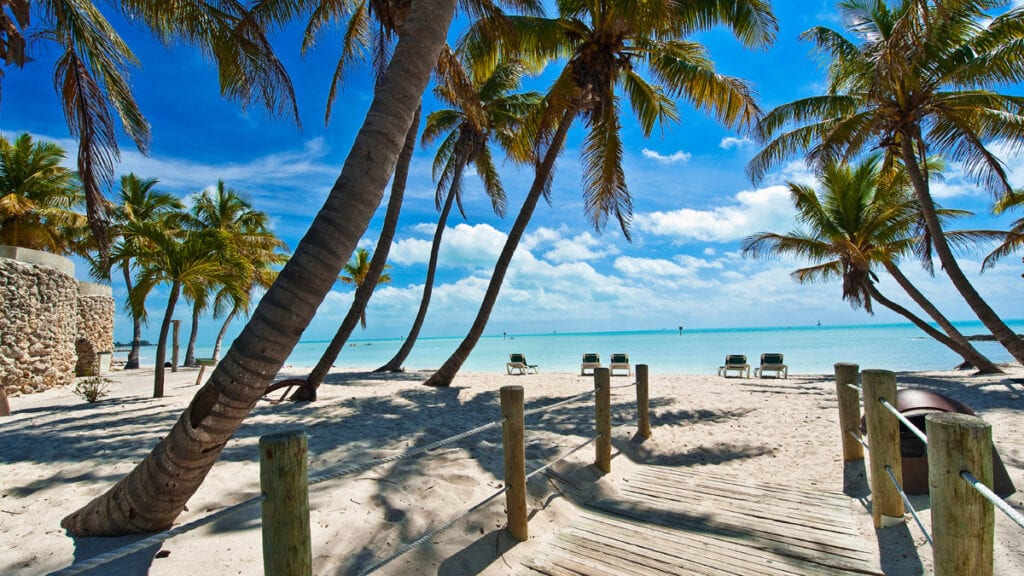 Key West, Florida
One of the most beautiful towns in not only Florida but the entire United States is without a doubt Key West. For decades it's been a favorite retirement spot due to its relaxed island atmosphere, warm and sunny days, and countless activities. If you have an appreciation for fishing or just lounging around on the boat, you will fit right in. If you feel the need to retire somewhere without snow or many cold days, Key West could be your ideal retirement location.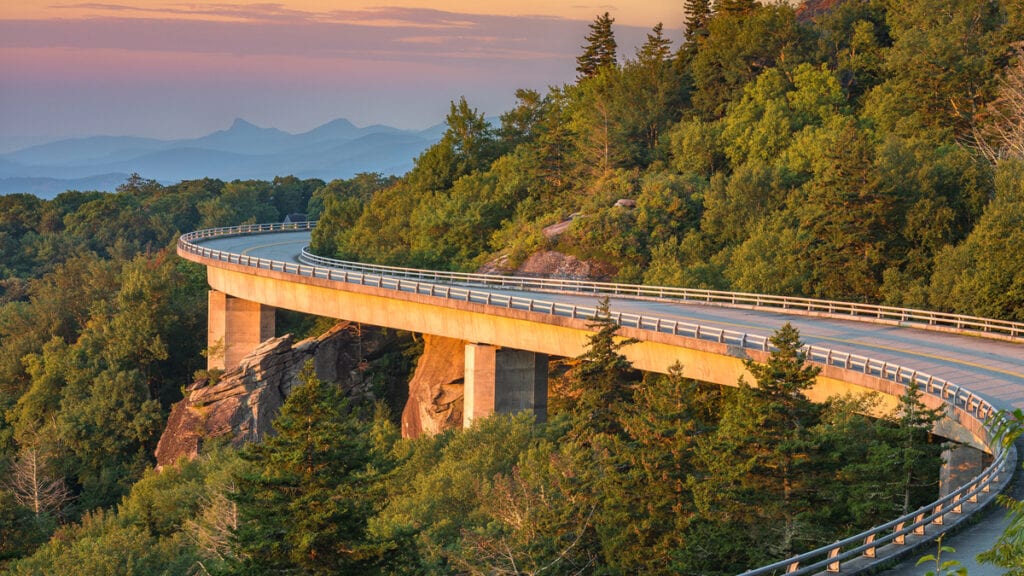 Asheville, North Carolina
Situated in the breathtaking Blue Ridge Mountains, Asheville, North Carolina is next up on our list of the best places to retire. Asheville is a remarkably charming town, filled with breweries, hiking opportunities, and artistic centers. You benefit from living in a state that gets four different seasons, but without the completely harsh winters you experience other places. The cost of living is fair, as well, making Asheville a fantastic spot to consider for retirement.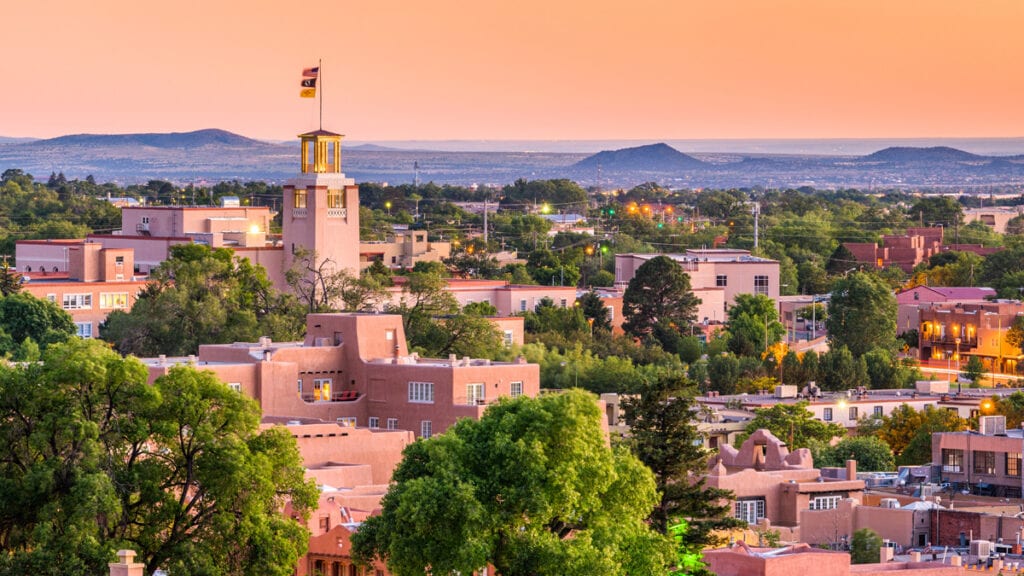 Santa Fe, New Mexico
If you appreciate the western atmosphere that only certain regions and towns can give you, consider Santa Fe, New Mexico when you are deciding where to move for your retirement. In Santa Fe, you have the perks of living in a major town, but without the stress that comes with residing in a bustling city. Santa Fe is chock-full of history, cultural significance, impressive architecture, and phenomenal weather. A recent census of the state shows that over 20% of all residents in Santa Fe are indeed 65 and over. Santa Fe, New Mexico should without a doubt be on your radar for best retirement cities.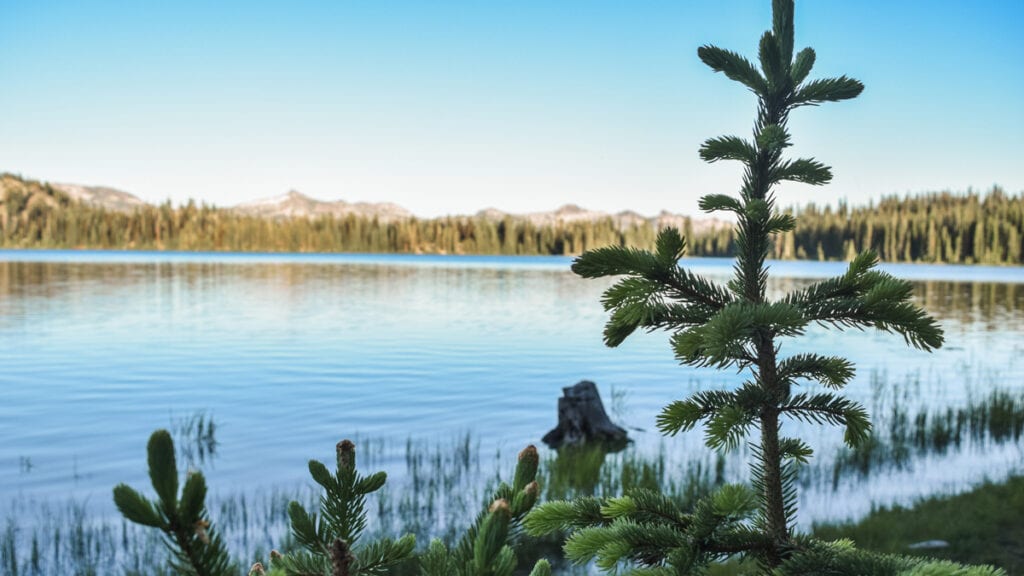 Coeur d'Alene, Idaho
Did you know that almost a quarter of Idaho's territory is actually public land? This means that the state is absolutely packed with parks, forests, and other natural wonders. Coeur d'Alene, Idaho is no exception to this beauty. This relaxed town is right on the water, has ample amounts of golf courses, and is teeming with fish in the numerous lakes throughout the region. Not to mention that Social Security is not taxed in Idaho, Coeur d'Alene is one ideal retirement town.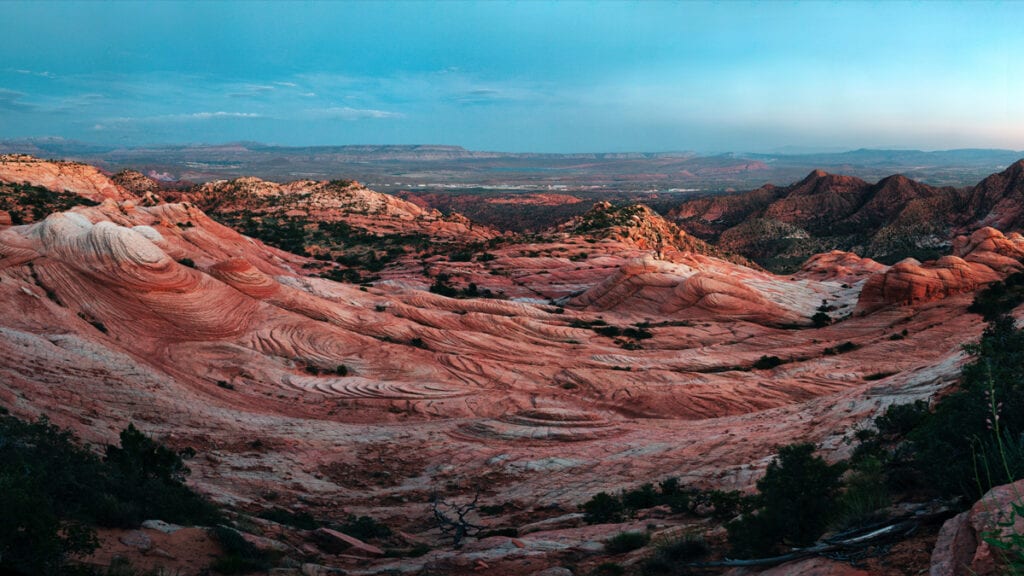 St. George, Utah
Last, but certainly not least, on our list of best cities to retire is St. George, Utah. Do not be surprised if your jaw drops when you first see the mountainous scenery that makes up this town. St. George is considered one of the most incredible retirement communities due to its comfortable climate, bountiful golf courses, and adequate outdoor adventures awaiting its residents. St. George is becoming more sought after as time goes on, and it is easy to understand why.
Best Places to Retire in 2021 – Where Will You Retire?
We created this comprehensive list to give you all of the information you need on the absolute best places to retire in 2021. If you are currently or about to be on the hunt for your ideal retirement town, this guide should be the perfect starting point to help you narrow down your ideal places to retire.
Additional Reading