The 23 Best Places to Retire in the U.S. in 2023
Posted by RetireBetterNow.com (RBN) on Thursday, February 23, 2023 at 3:30 PM
By RetireBetterNow.com (RBN) / February 23, 2023
Comment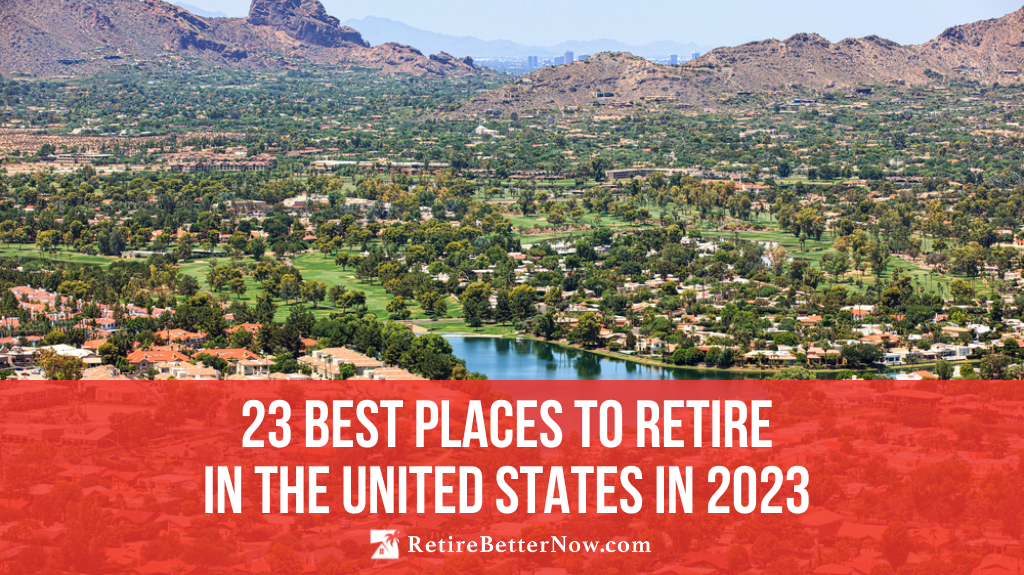 When you reach retirement age, it's time for you to relax and focus on pleasure instead of business. It's time to get out there and see the world, reconnect with family and friends, and pursue your goals and ambitions. Nevertheless, selecting a location for retirement can be a challenging endeavor. The cost of living, the quality of life, the availability of healthcare, the climate, and the culture are all key considerations.
To assist you in making the best decision, we have compiled a list of the top 23 best places to retire in 2023. This list has you covered whether you're searching for a calm countryside, a cultural center, or a warm-weather paradise. So, pack your belongings and prepare to live your best life in one of these incredible retirement destinations.
The Best Cities to Retire in the United States

Las Vegas, Nevada
Las Vegas, Nevada is not just for the young and the wild; it's also a great place to retire to. With its warm sunny climate, abundance of affordable housing options, low cost of living, and endless entertainment options, Las Vegas is the perfect destination for retirees who still want to live an adventurous life. You can enjoy the bright lights and glamor of the Las Vegas Strip one day and then explore hiking trails or try your hand at horseback riding the next in Red Rock Canyon. Las Vegas offers something for everyone - whether you want to hit the slots, catch a show, or simply relax by the pool, this ideal retirement destination is one of the best of 2023.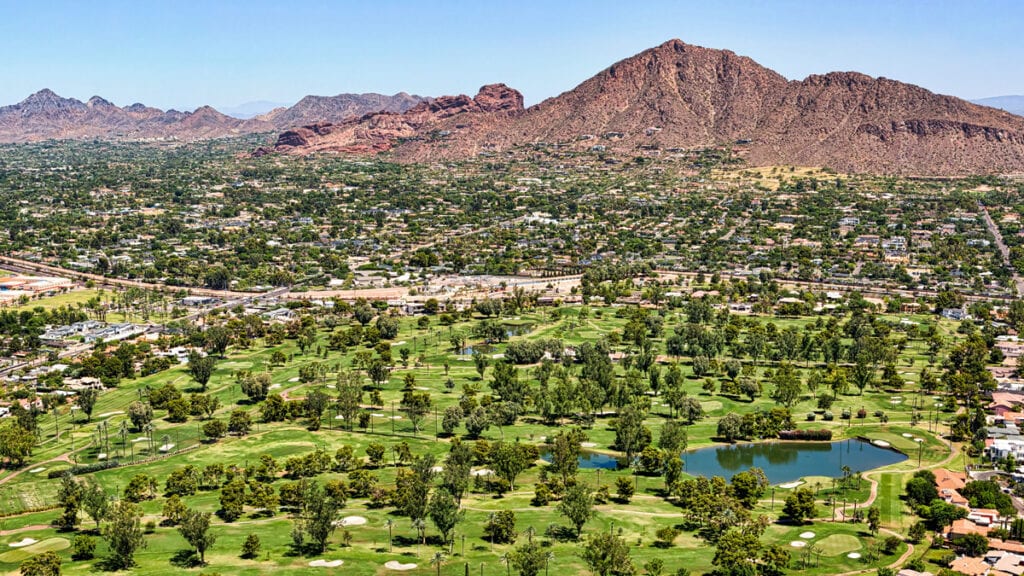 Phoenix, Arizona
Phoenix, Arizona has long been a popular retirement destination. With its sunny weather, stunning natural landscapes, and vibrant cultural scene, Phoenix has a lot to offer retirees looking for an active lifestyle. If you prefer outdoor activities, you'll have plenty of chances to try hiking, biking, and golfing. Phoenix is also home to several prestigious museums, galleries, and theaters including the Phoenix Art Museum where you can see works by countless artists including Claude Monet, Pablo Picasso, and Georgia O'Keeffe. The city also boasts a diverse culinary scene and a thriving nightlife, making it easy to stay entertained and engaged in your retirement years. Phoenix may be a great option for those looking to retire while enjoying the big city life.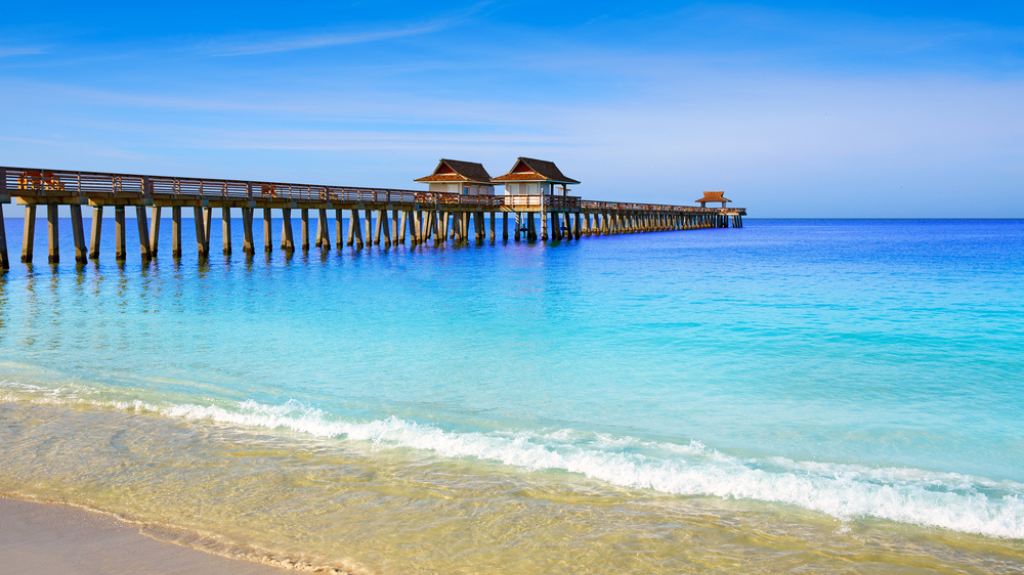 Naples, Florida
Naples, Florida is an ideal place to relax and enjoy your retirement years thanks to its warm, sunny weather, beautiful beaches, and an abundance of activities. The city has 80 championship golf courses, 130 tennis courts, and miles of scenic beaches for swimming, sunbathing, and water sports. Naples also has plenty to offer when it comes to culture and entertainment. The city has a vibrant cultural environment with world-class museums, galleries, and upmarket shopping and restaurants. For an unforgettable experience, attend a performance at the Naples Philharmonic, visit the Naples Art Association, or stroll down the iconic 5th Avenue South. Naples has natural beauty and outdoor enjoyment. Residents may kayak, boat, and see exotic species in the Everglades. Naples is a great area to consider for retirement because of its top-notch healthcare and affordable cost of living.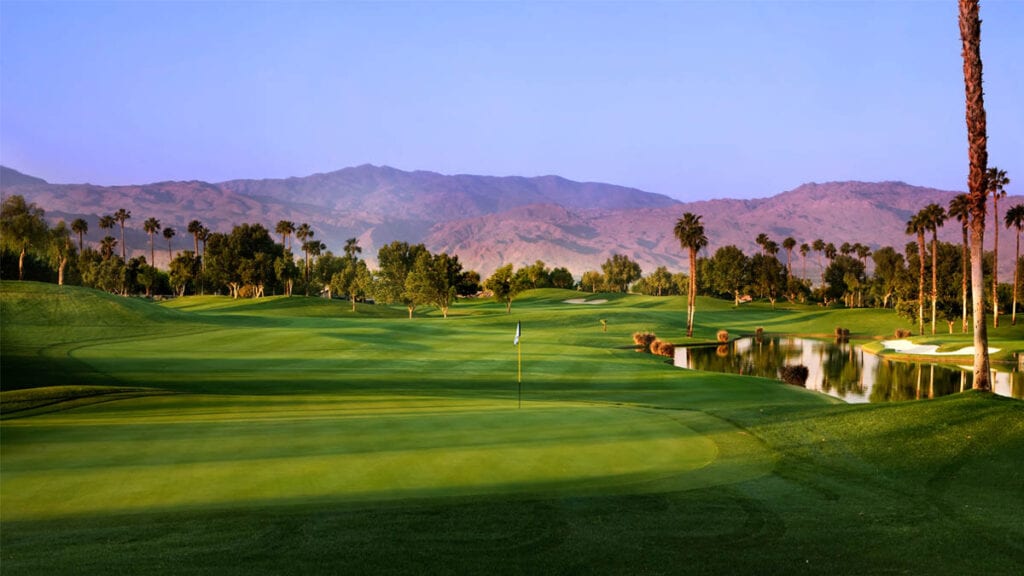 Palm Springs, California
You can't mention that you're thinking of retiring to the west coast without someone bringing up the city of Palm Springs. Palm Springs, California is another of the great places to retire to in 2023 because of its sunny weather, beautiful scenery, and numerous activities to do. Known for its hot springs, golf courses, and world-class spas, Palm Springs is an ideal destination for those looking to relax and unwind. But, it's not just all relaxation - the city also offers a vibrant nightlife, restaurants, museums, art galleries, and outdoor adventures. From hiking in the nearby San Jacinto Mountains to exploring the vintage boutiques and shops downtown, there's always something to keep you busy in Palm Springs.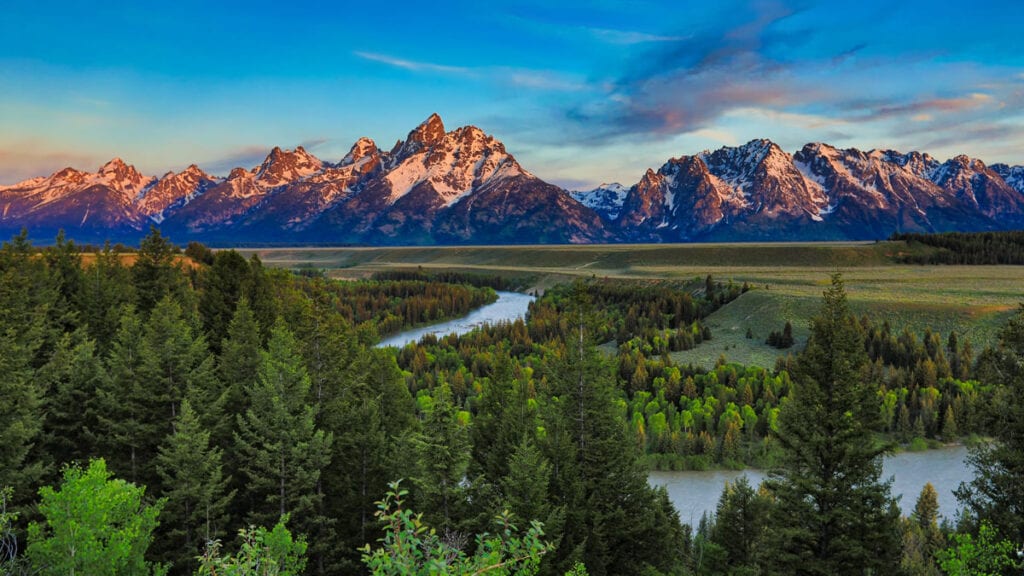 Jackson, Wyoming
Nestled in the heart of the majestic Teton Mountains, Jackson, Wyoming is an idyllic retirement destination. This charming town has a plethora of outdoor activities available, ranging from hiking and fishing to skiing and snowmobiling. The breathtaking natural scenery provides a serene backdrop for a peaceful retirement, while the bustling town center is home to a vibrant arts and culture scene, excellent restaurants, and boutique shops. Jackson, with its world-class healthcare facilities and strong sense of community, is a top place to retire in 2023.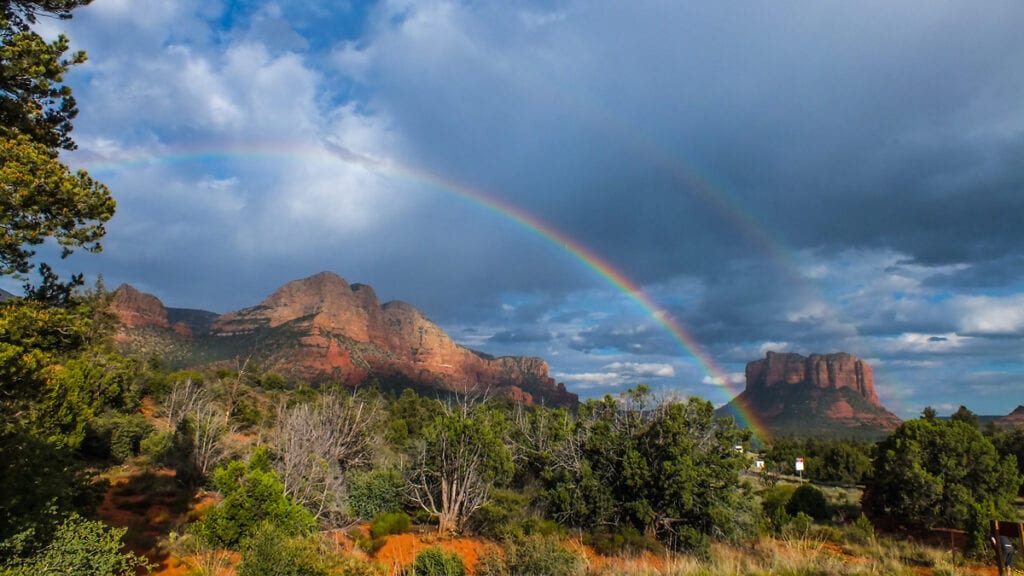 Sedona, Arizona
Sedona, Arizona is a great destination for retirees looking for an active lifestyle against a stunning naturally beautiful backdrop. Nestled in the heart of the picturesque Red Rock country, Sedona offers a plethora of outdoor activities, cultural experiences, and health and wellness options. From hiking and mountain biking to yoga and meditation, there's something for everyone in Sedona. The town is also home to world-class art galleries, unique shopping, and delicious dining options. Plus, with a mild year-round climate, retiring in Sedona means enjoying the great outdoors all year long. With so much to see and do, it's easy to see why Sedona is one of the best places to retire to in 2023.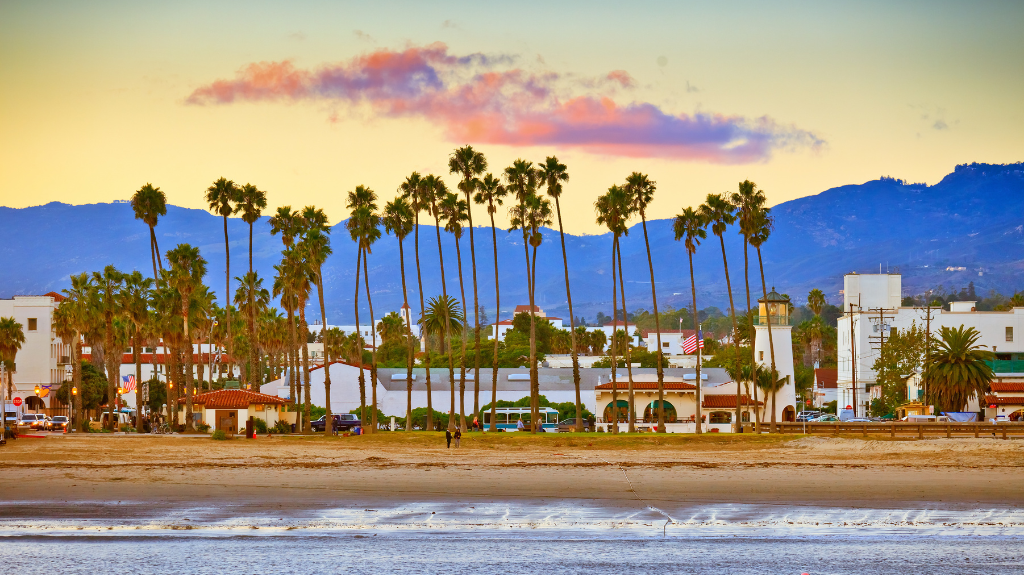 Santa Barbara, California
Do you picture your retirement years spent enjoying the California coastline and the Pacific Ocean? Look no further than Santa Barbara, California, an idyllic destination for retirees looking for a peaceful yet active lifestyle. The mild climate, scenic coastline, and rolling hills of the city draw outdoor enthusiasts. Hiking, golfing, biking, and watersports are just a few of the activities you can partake in. The city also provides a wide range of cultural experiences, such as museums, galleries, and theaters. Santa Barbara is home to some of California's best restaurants and wineries, offering plenty of opportunities for fine dining and wine tasting. The city also has excellent medical facilities and is well-known for its senior care services.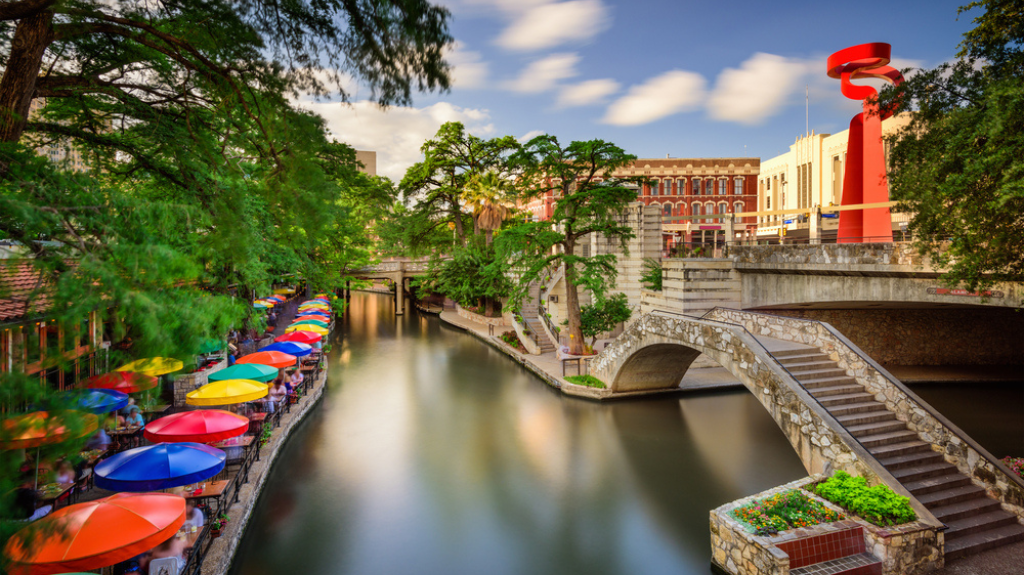 San Antonio, Texas
One of the best places to retire if you want to live in a big city that still has small town charm is San Antonio, Texas. With its warm climate, friendly people, and a vibrant community, San Antonio is the perfect place to retire. There's always something to do, from exploring the city's rich cultural heritage at the Alamo and the River Walk to enjoying the great outdoors at one of the many nearby parks or nature preserves. You can spend your days golfing, shopping, attending concerts and shows, or just relaxing in one of the city's many parks or restaurants. San Antonio is also home to top-notch healthcare facilities and a low cost of living, making it a great place to spend your retirement years.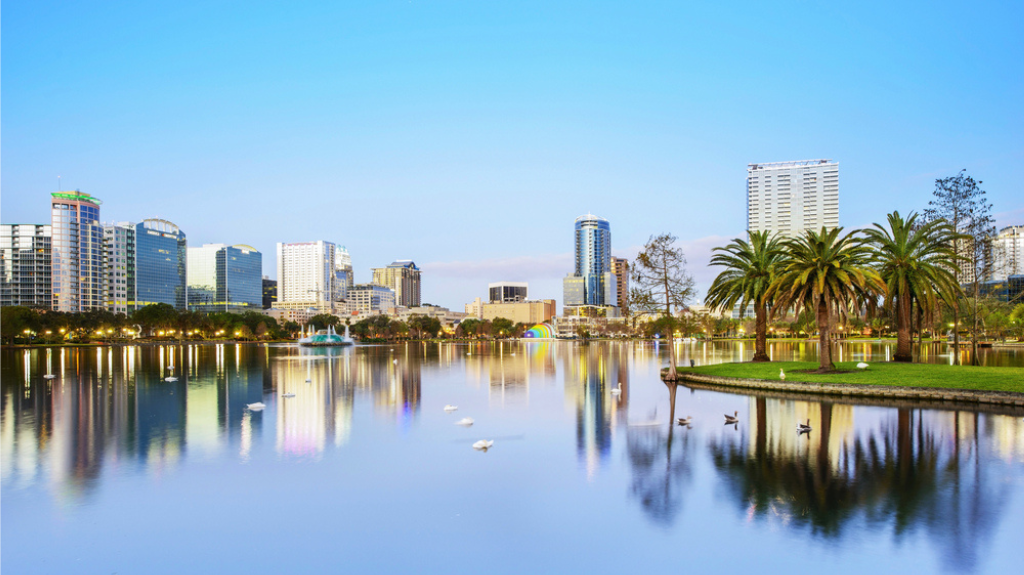 Orlando, Florida
Orlando, Florida is jam-packed with things to do. Famously, this city is home to several of the world's best theme parks, including Walt Disney World and Universal Orlando. This means you can visit these theme parks whenever you want, and it means you'll have something unique to do if you have family or friends come to visit. Aside from the theme parks, Orlando is a thriving city with a population of over 2.5 million people in the greater metropolitan area. Retirees can enjoy a variety of outdoor activities like golfing, fishing, and boating, or take in the many cultural events and art festivals held throughout the year. Plus, the cost of living is relatively low compared to other major cities and has a selection of 55+ communities, making it a good option for those seeking an active adult community.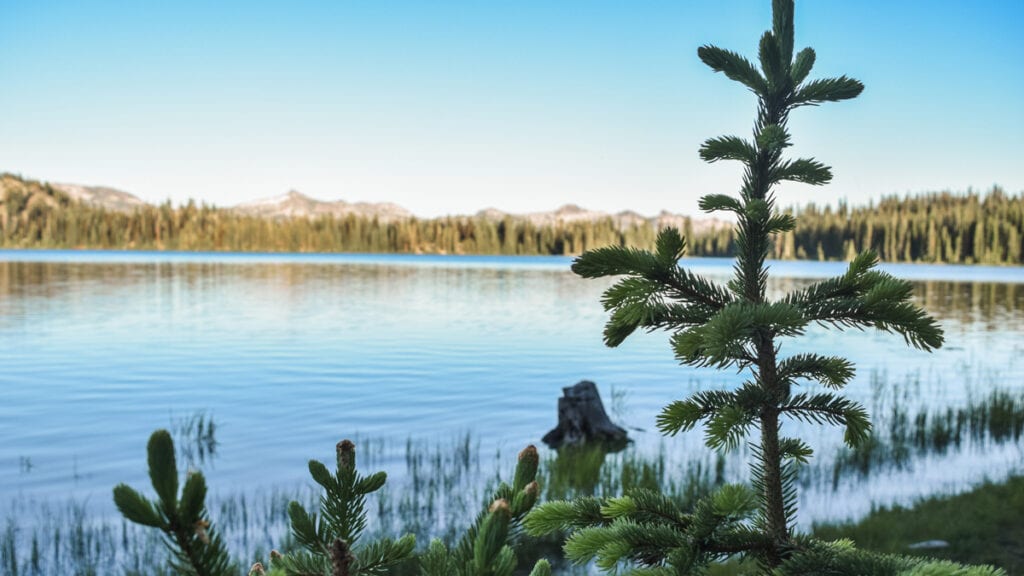 Coeur d'Alene, Idaho
Coeur d'Alene, in the northwestern part of Idaho, is a beautiful community surrounded by mountains and lakes. This western town may be little, but don't let that fool you - there are plenty of things to do here thanks to its abundance of beautiful natural attractions and chances for outdoor activities. Coeur d'Alene is a fantastic vacation destination, that's also been attracting more residents, offering everything from skiing and boating to golf and gourmet eating. The lake is even home to a Floating Green right in the middle of it! Coeur d'Alene has been a popular retirement destination for some of the world's wealthiest people for decades, despite not appearing on other "best places to retire" lists. Stunning scenery awaits boaters as they cruise the lake.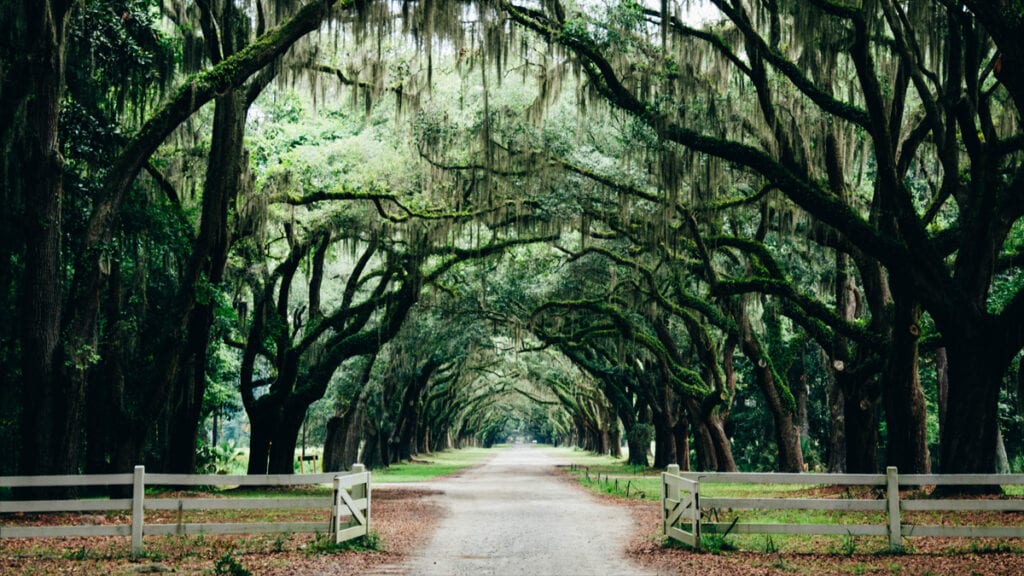 Savannah, Georgia
To round off our list of the best places to retire to in 2023, we have Savannah, Georgia, a charming and historic city that has grown in popularity as a retirement destination. It provides the ideal combination of relaxation and entertainment due to its mild climate, low cost of living, and vibrant cultural scene. From strolling through scenic parks and historic streets to exploring museums and galleries, retirees will find a plethora of ways to spend their golden years. The city also has a thriving culinary scene, with restaurants serving Southern specialties as well as international cuisine.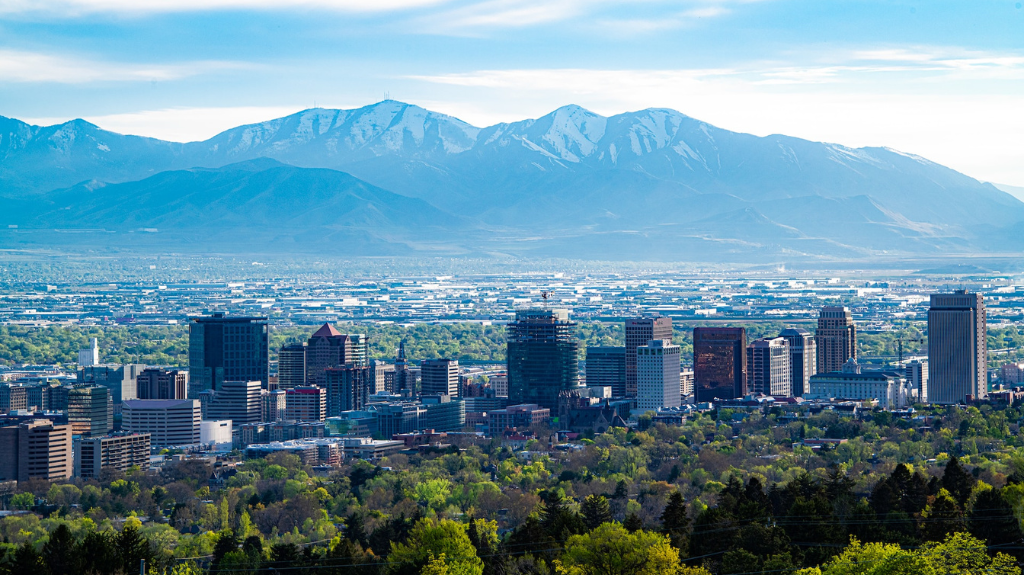 Salt Lake City, Utah
If you're more of a snowy weather person than a hot weather one, you might find your dream retirement destination in Salt Lake City, Utah. It's a skier and snowboarder's dream, with a handful of the country's best ski resorts just a 30-minute to 1-hour drive away. Salt Lake City's warm climate due to its valley setting is one of its amazing advantages, which gives residents a fun winter without the biting cold and excessive snow. Salt Lake City has a thriving arts and cultural scene, with several museums, theaters, and galleries. The city is also home to the Utah Symphony, the Utah Opera, and the Sundance Film Festival. Cultural events are available year-round for retirees. Salt Lake City has several high-quality healthcare options, including the University of Utah Health and Intermountain Healthcare. Both healthcare systems are lauded for patient care and research.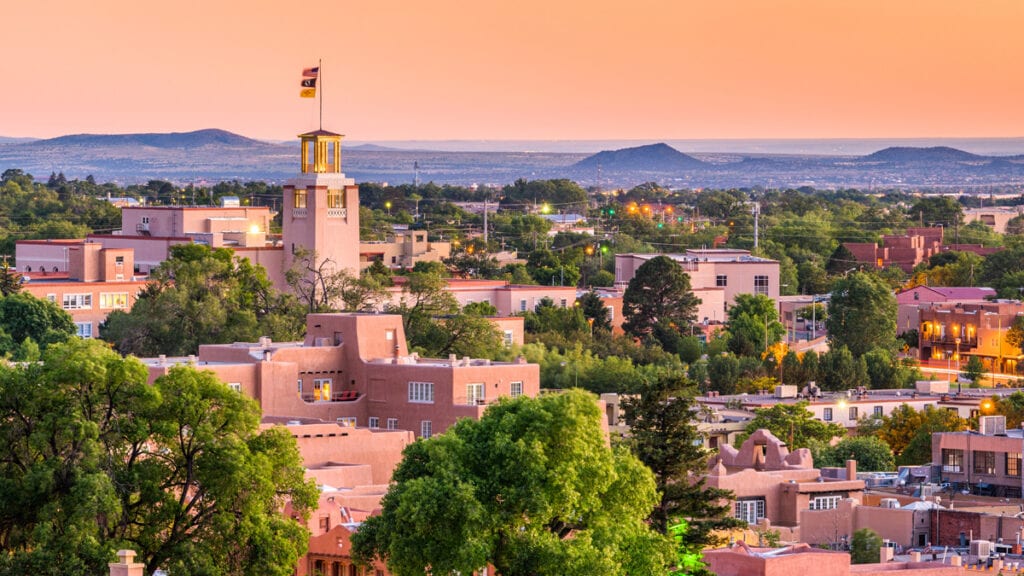 Santa Fe, New Mexico
Founded in 1610 and boasting the title of the 2nd oldest city in the United States, Santa Fe, New Mexico is steeped in history and abundant cultural experiences. Explore the area's rich history by visiting its museums, galleries, and stunning buildings. Go for a hike in the beautiful mountains that surround the city. Try some of the best Southwestern food around at one of the city's many restaurants or nightclubs. Santa Fe also has a thriving artistic scene, with numerous annual festivals and events. If you're looking for a place to retire that won't leave you bored, Santa Fe may be a great option.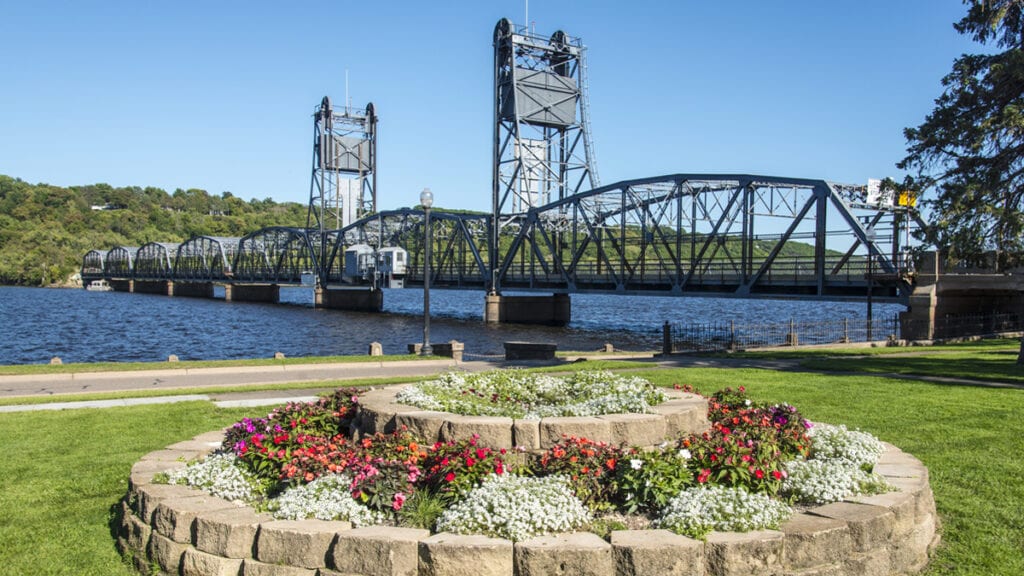 Stillwater, Minnesota
Although it's not often mentioned on lists like this one, Stillwater, Minnesota is another great place to retire to in 2023 thanks to its picturesque setting and vibrant community. Located along the banks of the St. Croix River, this charming town offers a wealth of outdoor recreational opportunities, such as hiking, biking, and boating. The quaint downtown area is filled with unique shops, restaurants, and cultural attractions, making it a great place to socialize and stay active. Whether you're looking for an idyllic setting to spend your golden years or a lively community to stay engaged, Stillwater has it all.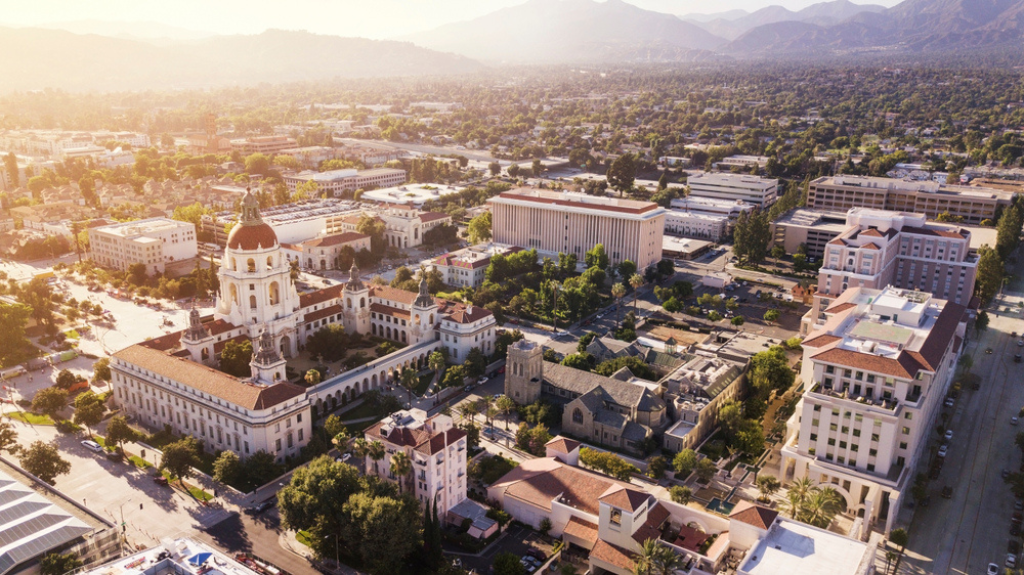 Pasadena, California
Although sometimes overlooked by those looking to retire in California, Pasadena is another great place for retirees seeking to live out their golden years in style. With its charming streets, beautiful homes, and mild Mediterranean climate, Pasadena offers a relaxed yet still vibrant lifestyle that's perfect for those looking to retire in the coming years. There is always something to see and see, from the well-known Rose Bowl Stadium to the Pasadena Museum of History. Additionally, the city's proximity to Los Angeles makes it simple to experience the region's diverse cultural and entertainment offers. Pasadena, with its pleasant year-round climate and high-quality medical services, is an ideal location for beginning a new phase of one's life.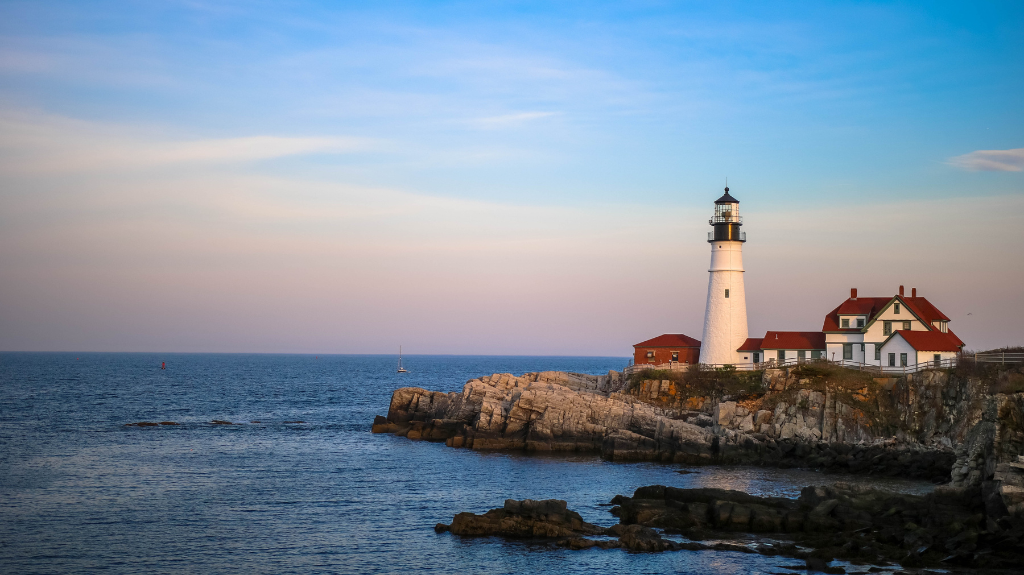 Portland, Maine
Looking for a charming city in the northeast on the Atlantic Ocean to retire to? Consider Portland, Maine, a seaside town known for its beautiful lighthouses and delicious lobster dinners. There is something for everyone, from exploring local islands and attending the latest food festival to relaxing at the beach or sightseeing at the famous Portland Head Light. While winters in this far north can be quite cold, you get to enjoy all four seasons and warm summer months balance out the winters. Plus, where else can you retire where lobster is on the menu all year round? With its scenic views, historic architecture, and friendly people, Portland is a fantastic place to call home for retirees looking to enjoy the east coast.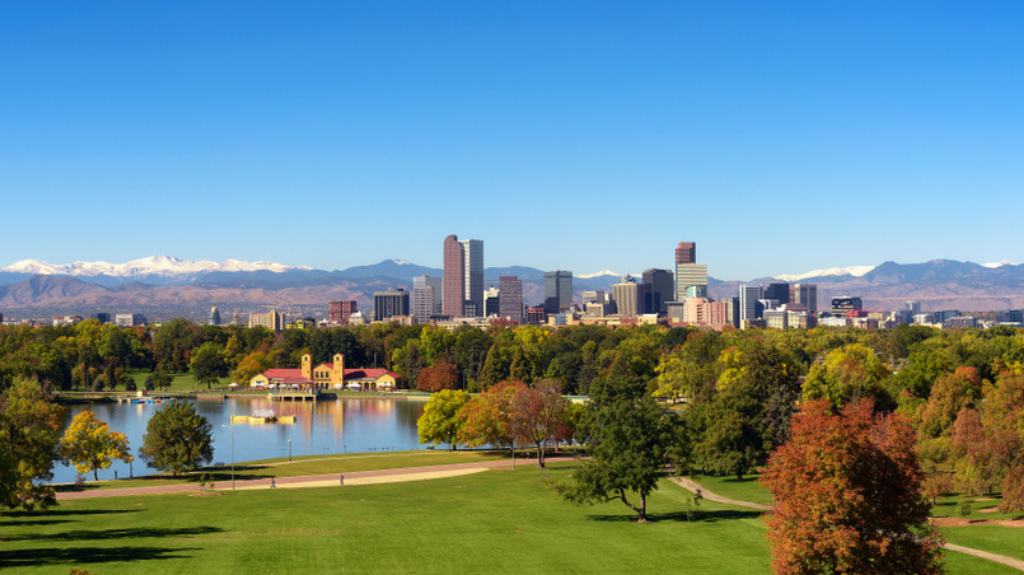 Denver, Colorado
Denver, Colorado is not only a terrific vacation destination, but it also makes the list as one of the top places to retire in 2023. Denver is a city that truly has something for everyone, with a variety of things to do and see. The Mile High City provides endless opportunities for exploration and enjoyment, with everything from beautiful parks and gardens to world-class restaurants and museums. Furthermore, the city's low cost of living and pleasant weather makes it an excellent choice for retirees looking to settle down. Denver is the ideal place to spend your golden years, whether skiing in the Rockies, exploring historic neighborhoods, or simply relaxing in the sun.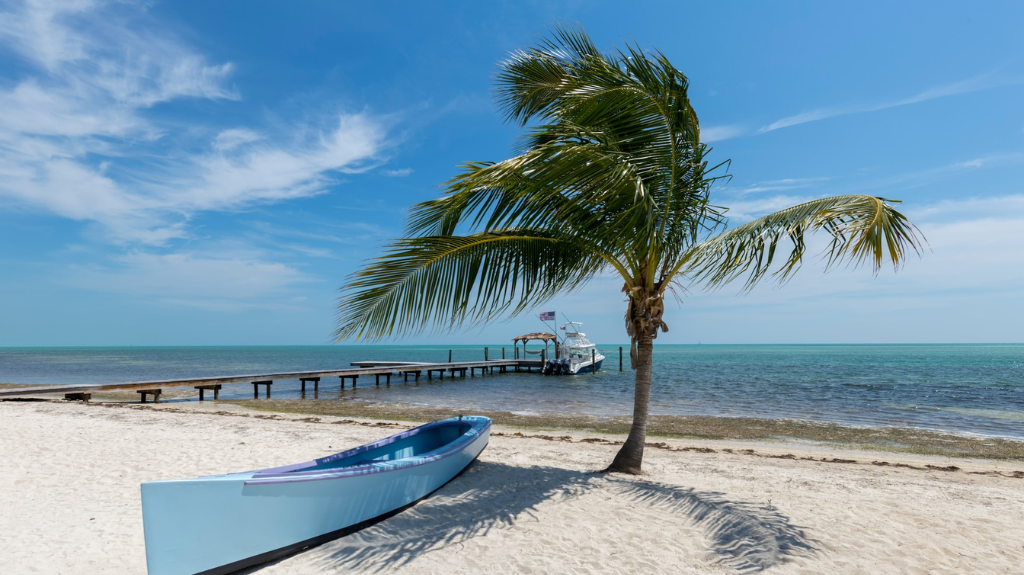 The Palm Beaches, Florida
Known for its white sand beaches, palatial estates, golf, and watersports, the Palm Beaches in Florida is a sunny paradise that retirees are sure to enjoy. With year-round sunshine, you can enjoy outdoor activities like golfing, boating, fishing, and hiking. The area is also known for its cultural and art scene, with museums, galleries, and theaters showcasing a variety of performances. For those who enjoy shopping, Palm Beach boasts high-end boutiques and shopping centers. No matter what your passions are, you'll find the space and inspiration to explore them when you retire to the Palm Beaches.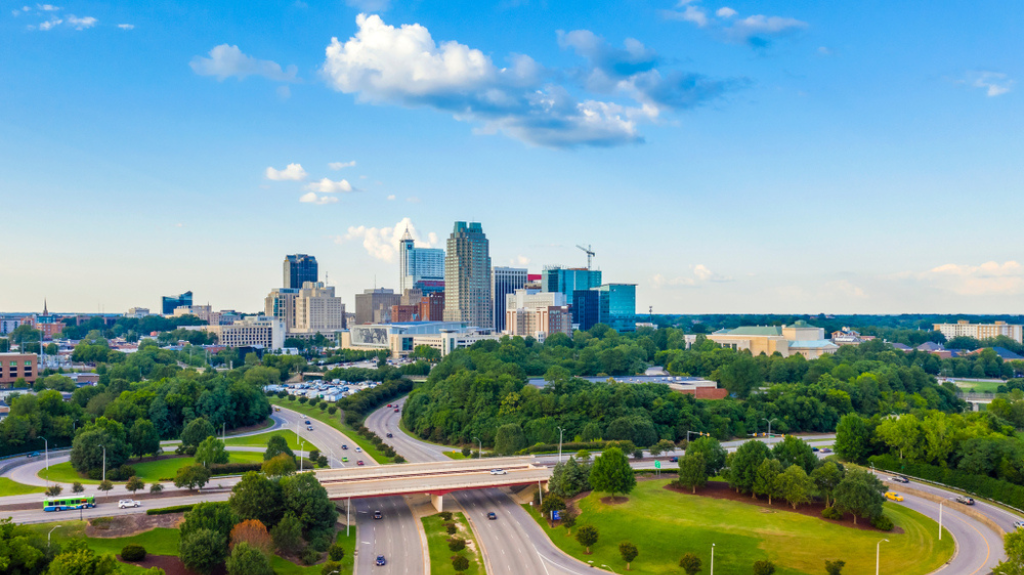 Raleigh, North Carolina
Raleigh, North Carolina's capital city, is another top retirement destination to consider in 2023. This charming city has plenty of activities and attractions to keep you busy and engaged, while still maintaining a cozy, small-town atmosphere. Raleigh is an ideal place to spend your golden years, with a mild climate, plenty of green space, and a thriving arts and culture scene. You can also spend time enjoying Raleigh's reputation as the "Smithsonian of the South" thanks to the collection of free and impressive museums that can be found throughout this southern city.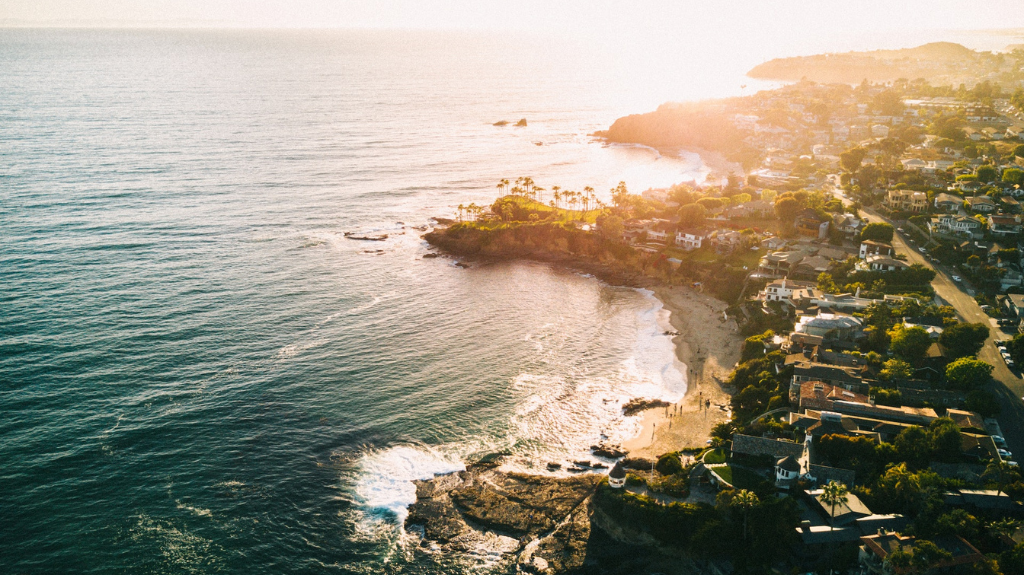 Laguna Niguel, California
Retirees looking for tranquility and comfort can find what they're looking for in Laguna Niguel, California. The city's Mediterranean environment, which features moderate winters and sunny summers, makes it a great spot to retire. It's beautiful landscape of hills, valleys, parks, and beaches makes it an ideal destination for outdoor pursuits. The city's convenient proximity to main highways, airports, and metropolitan areas like Los Angeles and San Diego make it a fantastic base from which to explore the rest of the region.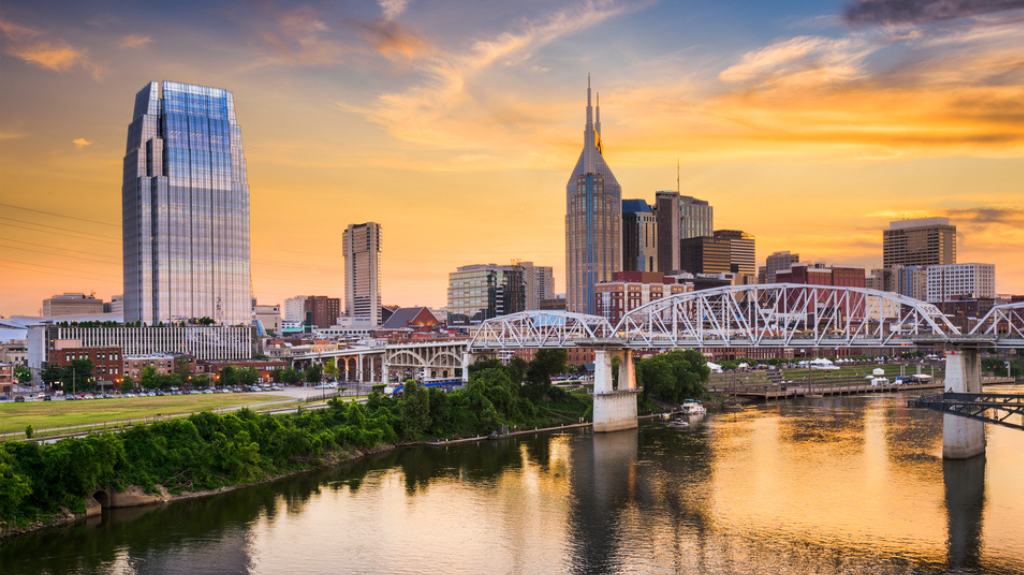 Nashville, Tennessee
Another top place to retire in 2023 is Nashville, Tennessee. The city has a rich history and culture, which is reflected in its many museums, art galleries, and historical sites. Music fans can visit the Country Music Hall of Fame and the Grand Ole Opry, while nature lovers can explore the area's scenic parks and lakes. Nashville has a thriving food scene as well, with many restaurants serving both local and international cuisine. For those who want to stay active, the city offers numerous fitness and sports opportunities, including golfing, hiking, and biking. Furthermore, Nashville has a strong sense of community, with many organizations and groups catering to seniors and providing support for a variety of issues. With so much to offer, Nashville is an ideal place to settle down in retirement and still have a rich and exciting life.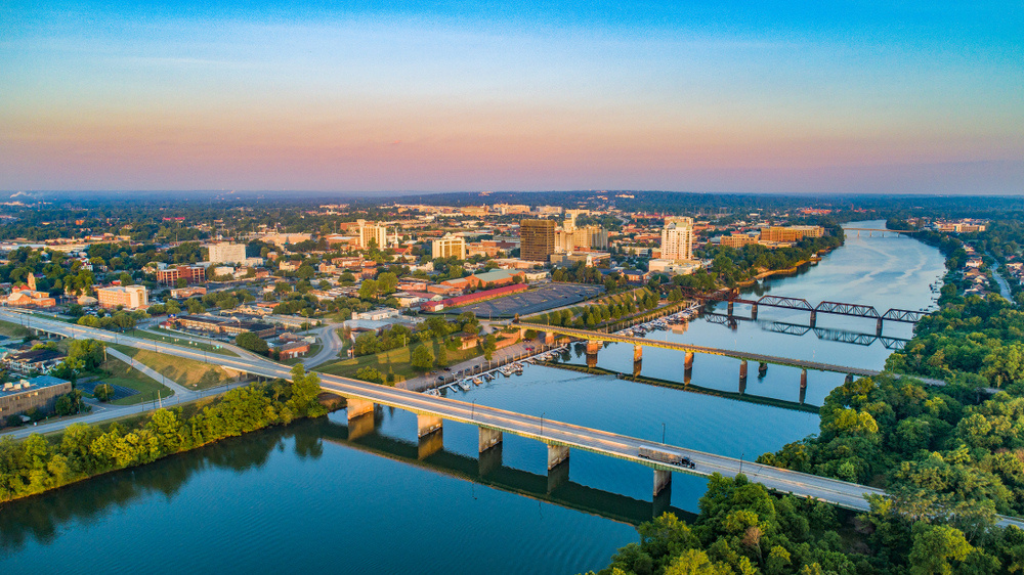 Augusta, Georgia
Augusta, Georgia, is a charming city that offers an ideal setting for retirees. It's warm climate, low cost of living, and variety of amenities make it an attractive destination for those looking to retire. Whether you're interested in golf, culture, or outdoor recreation, Augusta has it all, including the historic Masters Golf Tournament which has been hosted in Augusta since 1934. You can spend your days strolling through the beautiful Riverwalk, exploring the Augusta Museum of History, or taking a swing at one of the many championship golf courses. And with easy access to nearby cities like Atlanta and Savannah, you'll never run out of things to do in this beautiful and charming locale.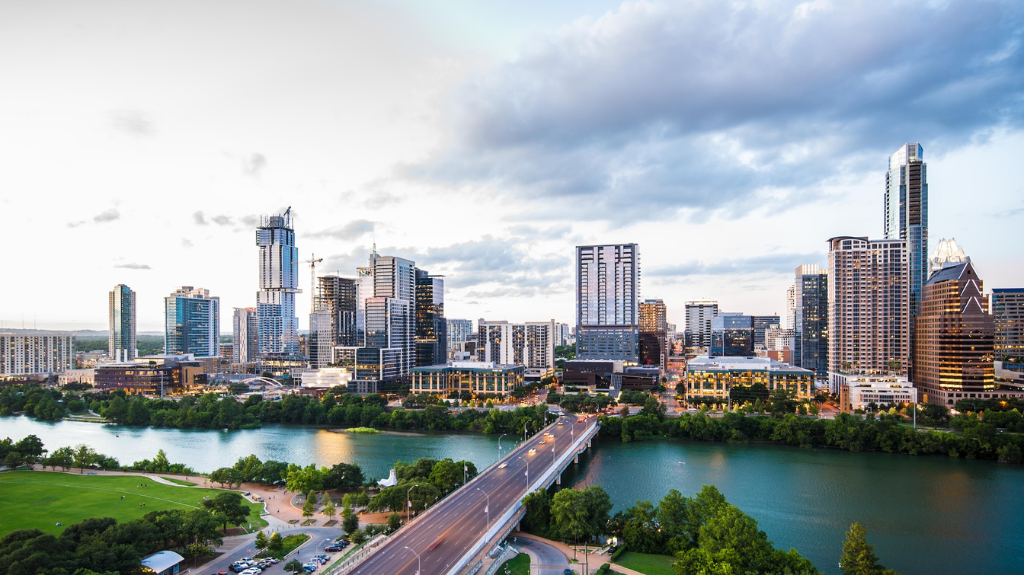 Austin, Texas
If you've been researching places to move to within the United States, it's likely that you've heard about how popular Austin, Texas is, and why it's a great place to retire to in 2023. There is always something fun to do, from hiking and biking to attending live music events and festivals. Austin also has a diverse and thriving food scene, as well as a number of museums and galleries to visit. Plus, with a warm climate and friendly community, it's a great place to make new friends and enjoy retirement to the fullest.
Conclusion - The Best Places to Retire in 2023
Retirement is a time to enjoy life and experience new adventures. The best places to retire can. be those that offer a comfortable lifestyle, good cost of living, access to healthcare, entertainment and recreational activities.
Whether you are looking for an active lifestyle, a peaceful retreat, or a cultural experience, there is a retirement destination that will suit your needs. After reading this list, we want to know - which retirement destination catches your eye? Leave us a comment below to let us know what you consider the best place to retire in 2023.