25 Things to Know Before Moving to Nevada
Posted by Matiah Fischer on Monday, December 7, 2020 at 10:00 AM
By Matiah Fischer / December 7, 2020
Comment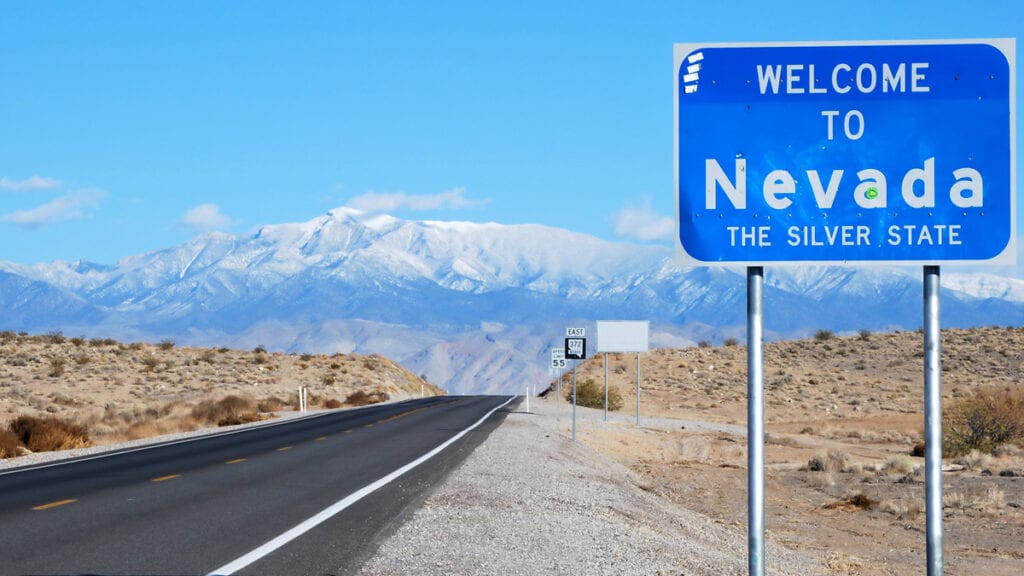 When most people think of moving to Nevada, what typically comes to mind is Las Vegas, the Strip and gambling. On the contrary, Nevada has become one of the top destinations for living and retirement thanks to its low cost of living, friendly taxes, weather and plenty of things to do and see.
But when it comes to things to know before moving to Nevada, understand there are pros and cons, as with anywhere you go. Here are 25 fun, interesting and informative things to know before moving to Nevada.
Searching for a place to live in Nevada? Check out our list of the 10 Best Places to Live in Nevada!
It's the Silver State, but One of the World's Leading Producers of Gold
While Nevada is historically known for having high deposits of silver, the state is also one of the leading producers in gold in the world. In the United States, Nevada produces about 78% of the country's gold.
Nevada is Tax Friendly
There are nine states throughout America that have no state income tax, and Nevada is one of them. The state also does not collect corporate income tax and at the moment, residents benefit from a low sales tax rate of 4.6% (this number can fluctuate based on local regulations).
The tax benefits of Nevada that come with moving here are considered to be positive in nature, but it's a good idea to do your research and consult with your tax advisor to completely understand all the benefits.
It's Pronounced "Nev-A-Duh"
You would think that most people would not have a problem pronouncing this state's name, but for some reason it tends to be a tricky one for a lot of out-of-towners. The "a" is meant to be heard.
"Nevada Day" is Celebrated
Another fun fact and thing you need to know before moving to Nevada is that each year on the very last Friday of October, Nevada Day is celebrated. This tradition started in 1938 in recognition of Nevada officially becoming a state in 1864. The best festivities occur in Carson City, where parades, sporting events, and rock drilling contests are held. Nevada Day is one of the best days of the year in this state.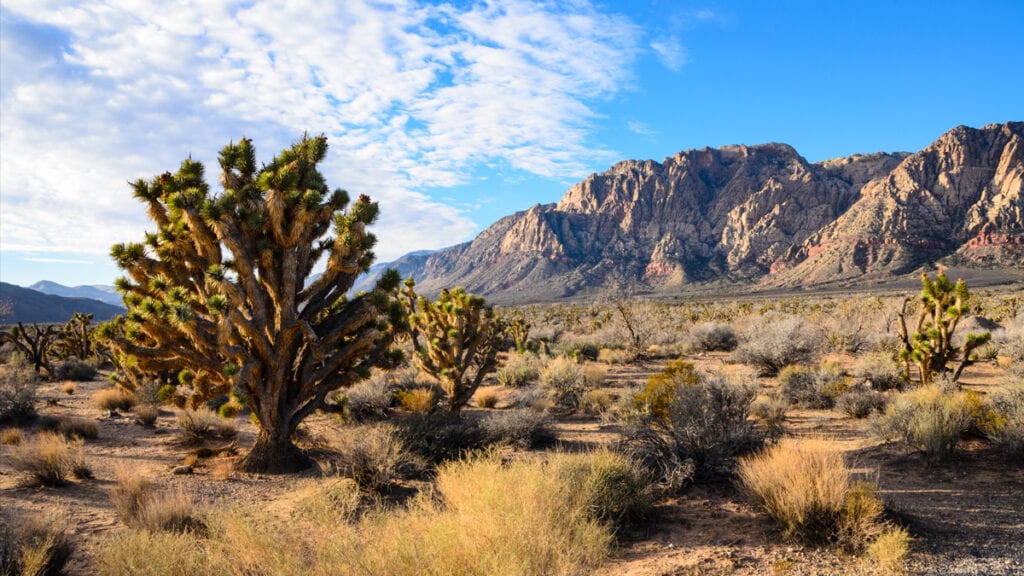 The Desert is Dry and Hot
In case you did not know, Nevada is a desert state. It is the driest state in America, averaging only about 7 inches of rainfall each year. In the hot summer months, you will have to become accustomed to temperatures typically being over 100 degrees Fahrenheit, which should be brought into consideration when weighing the pros and cons of moving to Nevada. But don't fret, anywhere you go usually has AC to help keep you cool.
Nevada is Not Only Desert Landscape
While Nevada has vast desert landscaping, it is not exclusively that. Lake Tahoe is the largest alpine lake in the United States, as well as the second deepest lake in the country. Once you visit Lake Tahoe it is almost guaranteed that you will not want to leave the beauty of it.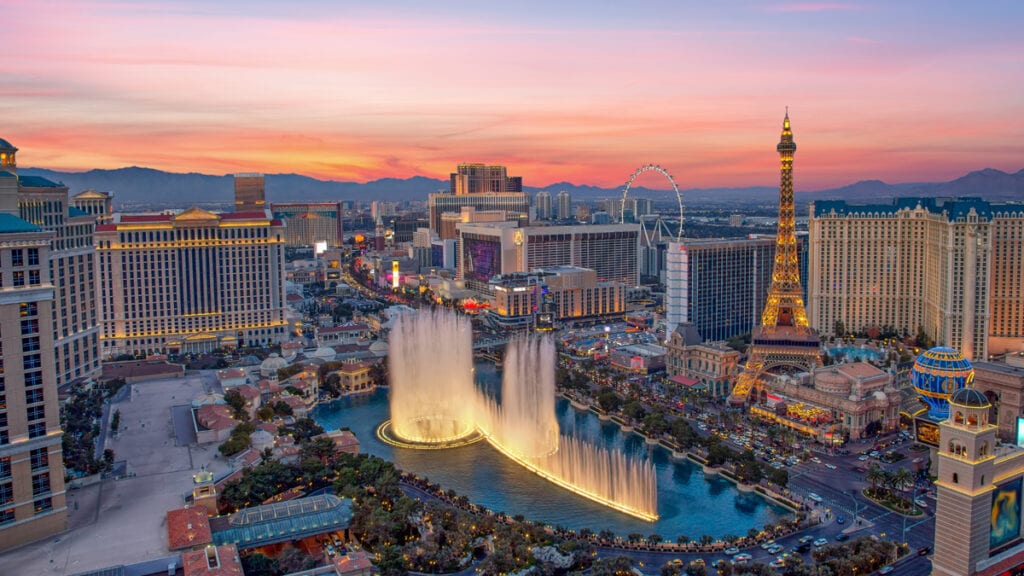 Nevada is Home to Many Hotels and Resorts
Nevada is home to the ever so popular city of Las Vegas. If you want a city with a ton of options when it comes to hotels and resorts, Las Vegas is your place, offering the most hotel rooms out of any other place in the U.S., coming in at over 150,000.
Nevada Has a Growing Economy
Nevada truly has an up-and-coming economy that is only growing in size. There is the Tesla Gigafactory factory being built in the Reno area, which is projected to be one of the biggest buildings in the entire world. Las Vegas and Reno are becoming super popular in the start-up business department as well, creating high amounts of jobs in for civilians.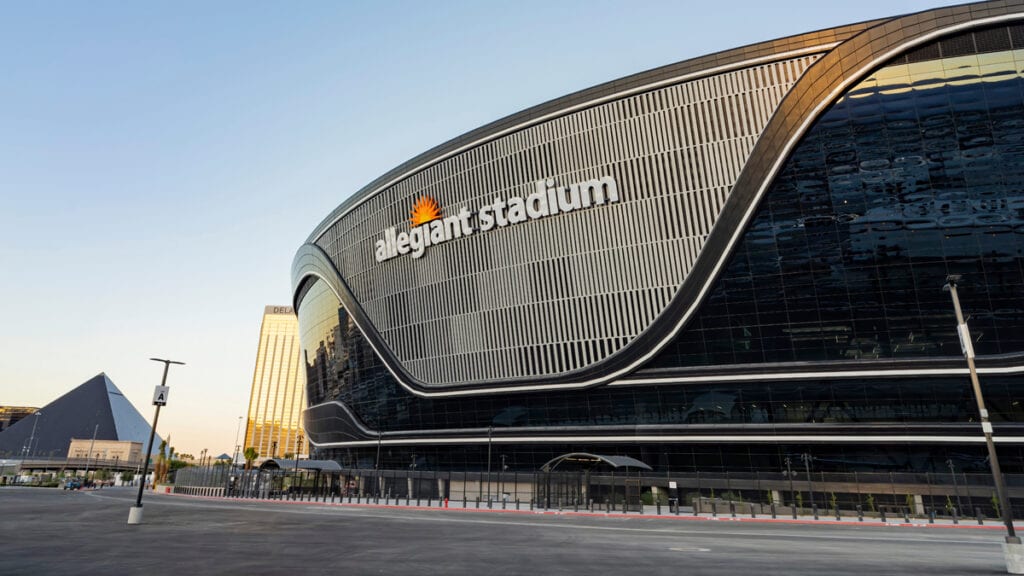 Nevada Has Professional Sports Now
Nevada has taken huge strides in the professional sports department in the last few years. In 2017, Las Vegas got its first professional team - the NHL Golden Knights. For NFL fans, the Las Vegas Raiders have made their debut in 2020 with a brand-new stadium to play in right across from the Strip. So when considering moving to Nevada, know that you won't have to travel out-of-state to catch a game.
Burning Man Happens Here
Burning Man is possibly the most unique festival that takes place on American soil, and it is located in the Nevada desert. Each year, more than 60,000 people attend this week-long festival in the desert to celebrate art, nature, and self-expression. This festival is a life-changing experience for most that attend.
There is More to do Than Gamble
While gambling is a huge reason that many come to Nevada, there are a ton of other activities to do in this great state when considering moving to Nevada. Nevada is an ideal place for people who love the outdoors, with the Grand Canyon taking up a large portion of the state, Red Rock National Conservation Area, Lake Tahoe, and more. The Las Vegas Strip also has tons of shopping, restaurants, and other attractions besides gambling that the whole family can enjoy.
One of the Largest States in the USA
According to its land area, Nevada is the 7th largest state in the United States. While it is large in size, the federal government happens to own more than 80% of all this land, so the public land is actually quite small in size. Aside from it being one of the largest states in the country, Nevada also happens to have one of the highest populations of wild horses as well.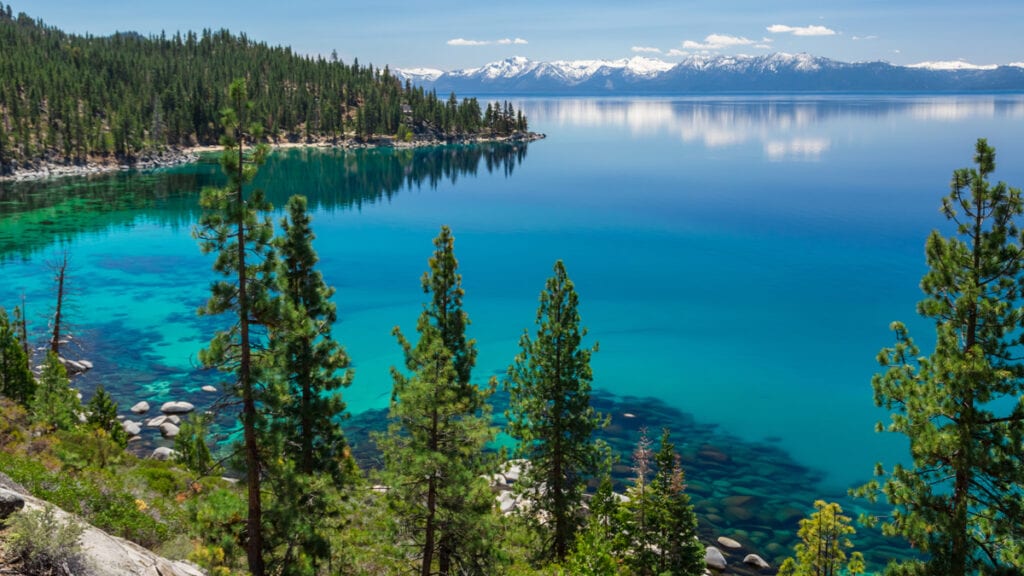 Outdoor Lovers Rejoice
Nevada is primarily desert, but it is still an ideal destination for people who appreciate the outdoors. Nevada happens to get its name from the Sierra Nevada (or "snow-covered") mountains. The state is extremely mountainous, so there is no shortage of hiking trails for traversing. Red Rock Canyon and Lake Tahoe are only two of the many awesome spots for exploring the great outdoors.
Since Nevada does get cold in the winter months and it is so mountainous, you can even ski here. Nevada has nearly 150 miles of slopes to shred on, and 8 different ski resorts. The outdoor adventurer in you can thrive in Nevada!
Nevada is One of the Sunniest States
Since Nevada only averages about 7 inches of rainfall a year, the state is considered one of the sunniest in the country. Las Vegas has over 300 days of sun in a given year, so you are likely safe from the rain most days if you want to spend them outside.
Nevadans Love to Place Their Bets
Gambling is part of Nevada's long history, and the act was even prohibited back in 1910. This did not stop most people though, as this just gave citizens motivation to get creative in where they placed their bets. Gambling was re-legalized in 1931 after the Great Depression, and it has skyrocketed since.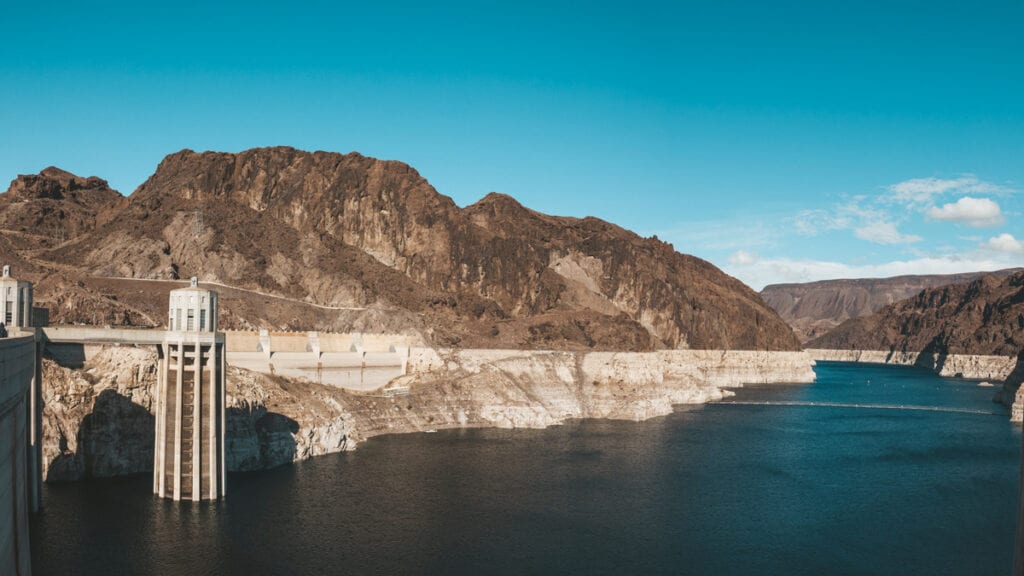 The Hoover Dam is Old but Spectacular
The Hoover Dam is truly a spectacle in the great state of Nevada. Located just outside of Las Vegas, this dam is 726 feet high and 1,244 feet in length. It has been around since 1935 and is a very large producer of hydroelectric power for Nevada.
Nevada is Home to Area 51 and UFO Sightings
Area 51 is a remote location in the Nevada desert that was established by the CIA for developing and testing military projects. One of the more unique things to know before moving to Nevada is that it is also home to what is called the "Extraterrestrial Highway" because of the sheer number of alleged UFO sightings have happened on this road that spans 98 miles in the state.
Nevada Loves its History
Nevada is rich in history. Rock carvings that are estimated to be 14,800 years old have been found in Nevada, which gives us an idea of when and where people started calling this land home. Nevada officially became a state in 1864, and it was the first state to ratify the 15th Amendment on the Constitution in 1869, which gave African American men the right to vote.
Nevada's Comstock Lode Helped Pay for the Civil War
The Comstock Lode was discovered in 1859, and it produced more than $30 million worth of silver from 1876 to 1878. It was the first major discovery of silver in the United States. By the year 1882, more than $300 million of both gold and silver had been produced. The money generated from the lode helped finance the Civil War. No wonder why Nevada is nicknamed the Silver State!
Mark Twain Got His Start Here
Samuel Longhorn Clemens started identifying under the name of Mark Twain at a local newspaper in Nevada in the 1860s. He found his now famous voice and style of writing as a reporter, and the rest is history.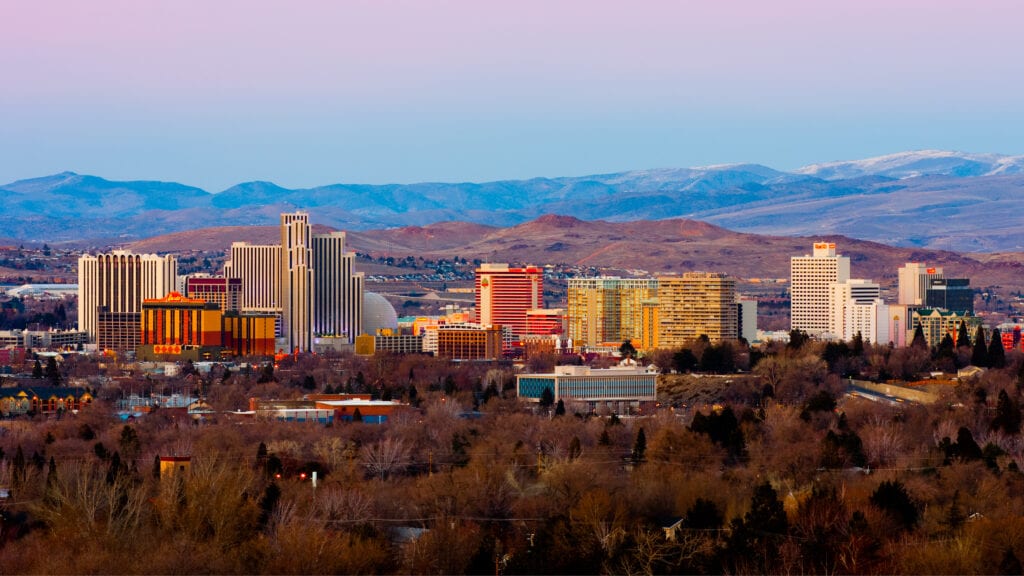 Nevada is Home to Several Large Cities and Many Small "Western Frontier" Towns
Nevada has major cities throughout it such as Las Vegas, Reno, and Henderson. Aside from these big cities, there are several smaller "western frontier" towns scattered around the vast state. Virginia City is where the Comstock Lode was discovered and is full of a rich history dating back hundreds of years. Genoa is a quaint and gorgeous town that has the credentials of being the oldest in all of Nevada.
Moving to Nevada Pros and Cons
There are going to be pros and cons when it comes to moving to any state. The pros of moving to Nevada definitely include the practically full year of sun you get, no state income tax, low cost of living, plenty of great 55+ retirement communities and the ability to explore a variety of landscapes in the great outdoors to name a few. The cons might include the heat during the summer months and high volume of tourism. Weighing these pros and cons is important before making the definitive move to this state.
Recreational and Medical Marijuana is Legal
One major perk for a lot of Nevada residents is the fact that recreational and medical marijuana is now legal throughout the state. This law came into effect back in 2017, and it has really grown the economy and provided more jobs for residents throughout the state.
Nuclear Tests Used to be a Sightseeing Activity
Back in the day, Fremont Street hotels use to advertise the fact that nuclear activity at Area 51 could be viewed from their establishments. Over 900 nuclear tests have been done at the Nevada National Security Sight since 1951, with testing ceased in 1992.
If you're a history or science enthusiast, or just interested in what went down at the Nevada Test Site, be sure to check out the National Atomic Testing Museum in Las Vegas.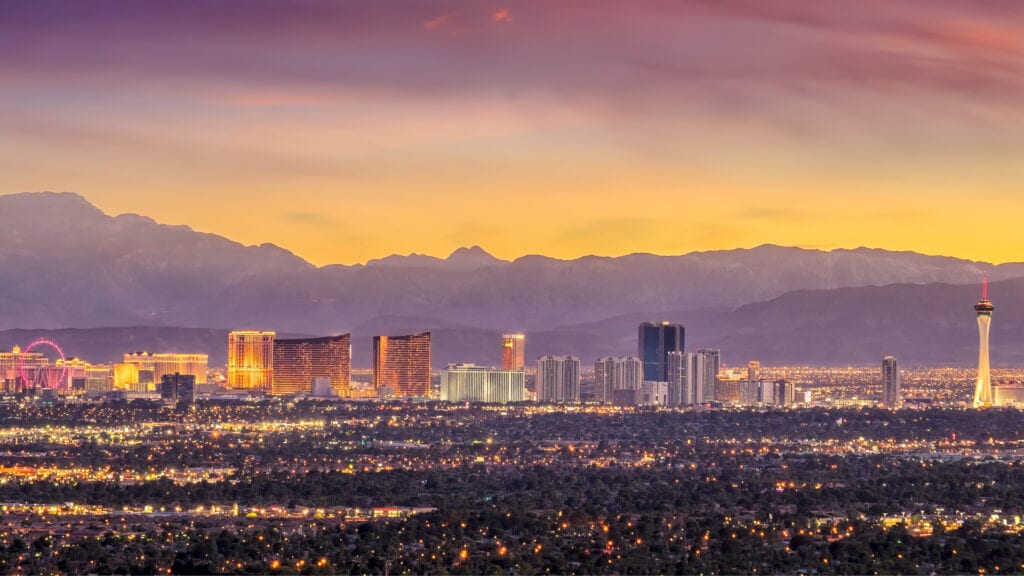 Nevada Has the Tallest Freestanding Observation Tower in the U.S.
The Stratosphere in Las Vegas is the tallest freestanding observation tower in the United States. Coming in at 1,150 feet in height, this tower is sure to wow you. There are even rides at the top of the tower for adventure seekers that are sure to get your adrenaline pumping.
Interested in Moving to Nevada?
There you have it, 25 things to know before moving to Nevada. It is a unique state full of activities and adventure. And with more and more people deciding to make the move to the Silver State each year, it has become known for more than just Las Vegas and gambling; it makes for a great home base, too.
More Resources