3 Luxury Golf Course Communities in Las Vegas
Posted by Matiah Fischer on Wednesday, October 6, 2021 at 10:00 AM
By Matiah Fischer / October 6, 2021
Comment
Golf is a popular recreational activity amongst retirees and golf enthusiasts. One of the reasons Las Vegas is the perfect place to retire is its beautiful and well-designed golf courses. That is why you can find several luxurious communities that have at least one golf course in them.
Imagine buying a home in a gated community with a full view of a large golf course from your front lawn or backyard. If you love to play golf daily, you will want to invest in a home at a luxury golf course community in Las Vegas. There are more than 50 golf courses in various golf course communities throughout the city, so you certainly won't have trouble finding them. The question is, "which golf course communities are the best?"
The homes in Las Vegas golf course communities can cost between $300,000 to well over $1 million. Below are the top 3 luxury golf communities in Las Vegas.
1) Tournament Hills
Tournament Hills is one of the most prominent and luxurious estate communities in Las Vegas. It also features the Tournament Players Club Summerlin Golf Course, which holds numerous golfing events each year. These events attract celebrities and other reputable people in and out of Las Vegas. The golf course is approximately 7,243 yards of luscious emerald greenery with estate homes surrounding it.
When you buy a home in Tournament Hills, you will likely have an outstanding view of the golf course from your yard. There is no better sight to see for a golf lover, that's for sure. Imagine waking up in your estate home every day and then seeing an extravagant golf course as soon as you step outside.
There are other luxurious amenities in the community and surrounding the community as well. Some of which include hiking trails, parks, swimming pools, restaurants, entertainment accommodations, retail and shopping areas.
Learn more about Tournament Hills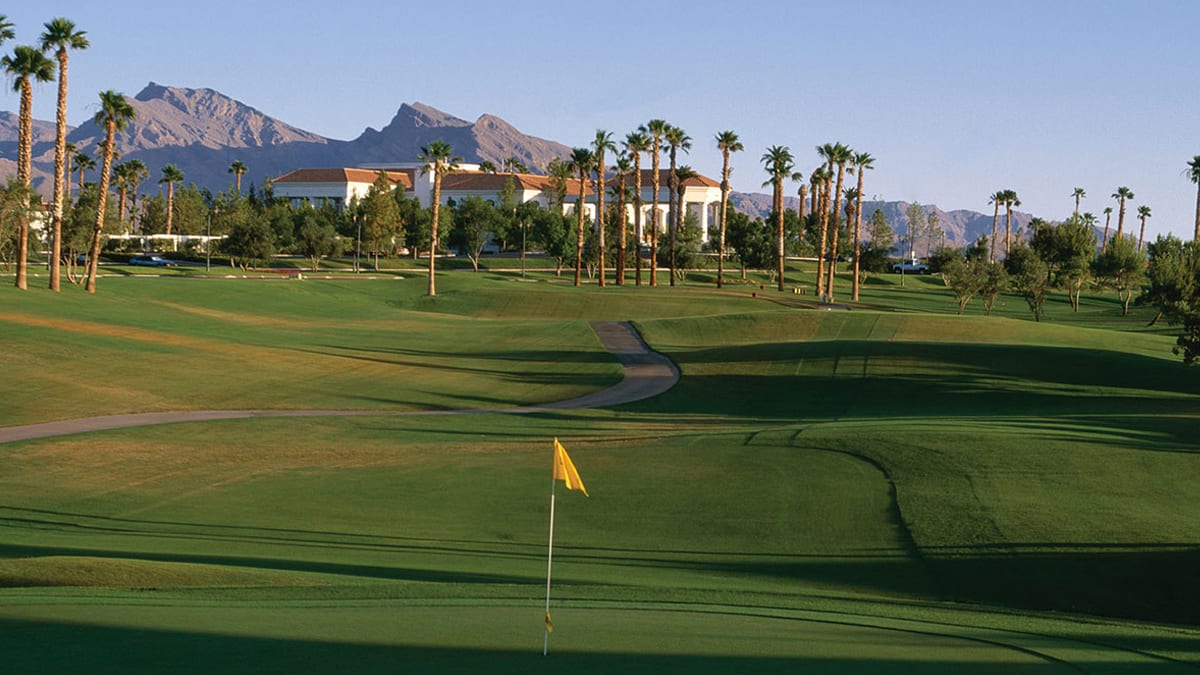 2) Canyon Gate

Canyon Gate is a highly regarded golf course community in Las Vegas. It is a gated community with a 24-hour security guard at the front entrance to prevent unauthorized visitors from entering it.
The on-site Canyon Gated Country Club features the prestigious 18-hole golf course designed by the legendary Ted Robinson. Beautiful lagoons, waterfalls, and greenery surround the golf course. So even if you aren't interested in golf, you can still immerse yourself in several beautiful elements of nature.
Canyon Gate has a healthy blend of different sized houses, from more modest homes to homes over 7,000 square feet, there's something to be found for everyone looking in Canyon Gate.
Learn more about Canyon Gate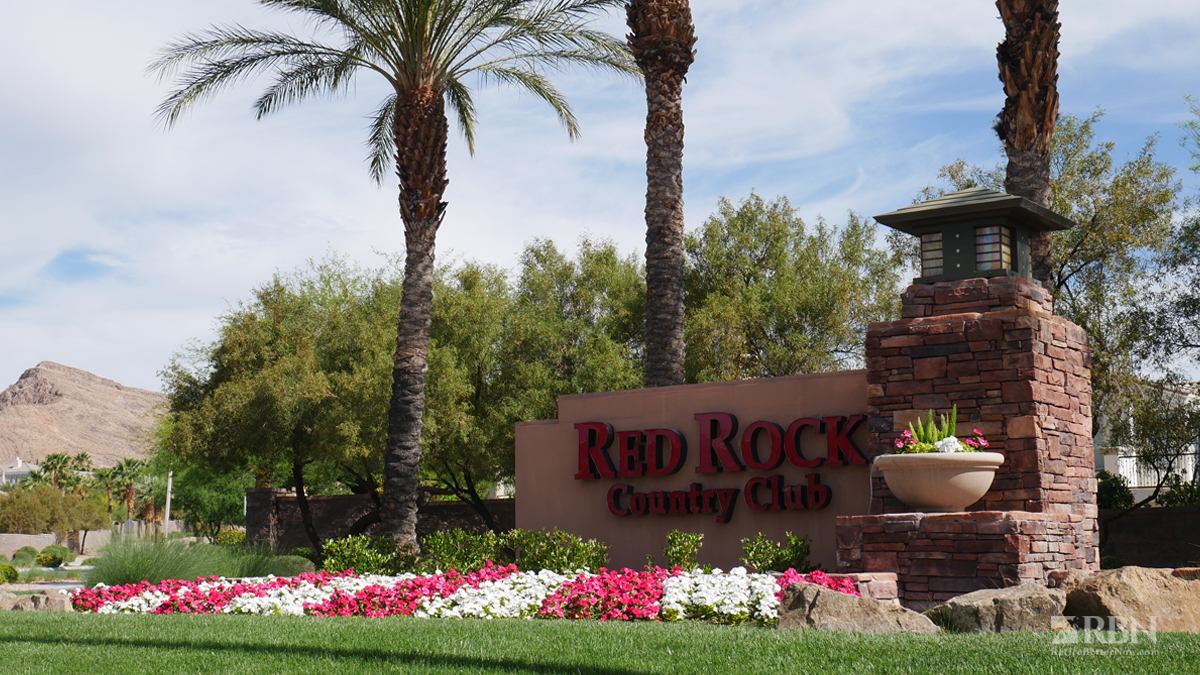 3) Red Rock Country Club
Red Rock Country Club is a moderately priced golf course community in the western region of Las Vegas in Summerlin. The home prices start around $600,000, and you would gain access to all the luxury amenities in which the community has to offer.
As a Red Rock Country Club member, you'll get access to two Arnold Palmer-designed golf courses. Each golf course consists of 18 holes, offering the perfect place for you to improve your golf game. Many of the customized homes within the community provide a lovely view of the golf course from their backyards.
Additional community amenities include spa services, a fitness center, aquatics, tennis courts, gated security, massage rooms, steam rooms, saunas, and tennis courts. If you prefer more outdoorsy recreational activities, the surrounding Summerlin community has more than 150 miles of hiking and bicycle trails.
Red Rock Country Club is great for anyone who would rather be near the mountains instead of the busy city. Of course, it is still only a short drive to get to the famous Las Vegas Strip.
Learn more about Red Rock Country Club
Interested in Luxury Las Vegas Golf Communities? Fill Out The Form Below to Get Started!