When Should Seniors Sell their Home? 8 Tips for Seniors Selling their Homes
Posted by Matiah Fischer on Sunday, November 7, 2021 at 4:00 PM
By Matiah Fischer / November 7, 2021
Comment
As you get older, you might be considering making changes to your living situation and selling your house. No matter if you're thinking about heading for warmer weather, moving in with family or taking up residence at an assisted living facility, there's still the topic of what you should do with your house. This article talks about when seniors should sell their home and gives eight tips for seniors selling their homes. Let's get started!
When Should Seniors Sell their House?
Like any big decision in life: it depends. The real estate market has been on a hot streak in recent years and home values have increased across the country. Selling now could mean netting a nice profit. If you need the cash for later life expenses or to buy your next house, it could be worth selling sooner than later.
But remember, selling your home after you've retired means you'll have to find a new place to live and go through the process of moving. There will be costs of living at your next place whether you buy again or rent.
This issue comes up frequently when people ask: "Should you sell a home before or after moving into senior living?"
Senior assisted living facilities are notoriously expensive, with the average cost being approximately $4,300 per month (seniorliving.org).
If you're the one paying for this cost, it may be a good idea to sell your home before moving into assisted living, so you can have a clear snapshot of your finances and not be exposed to risk if the housing market crashes.
8 Tips for Seniors Selling their Homes
Consult with Your Financial Advisor and Family
A good place for seniors thinking about selling their real estate to start is by consulting with your financial advisor and family. You'll want to discuss the tax implications of selling and determine how the sale of your home will impact your retirement planning.
It's also a good idea to talk about this with your family and let them know what you're thinking. Perhaps one of your children want to buy the property from you, or have you live with them while you rent out the property for additional income. You won't know until you discuss with your family.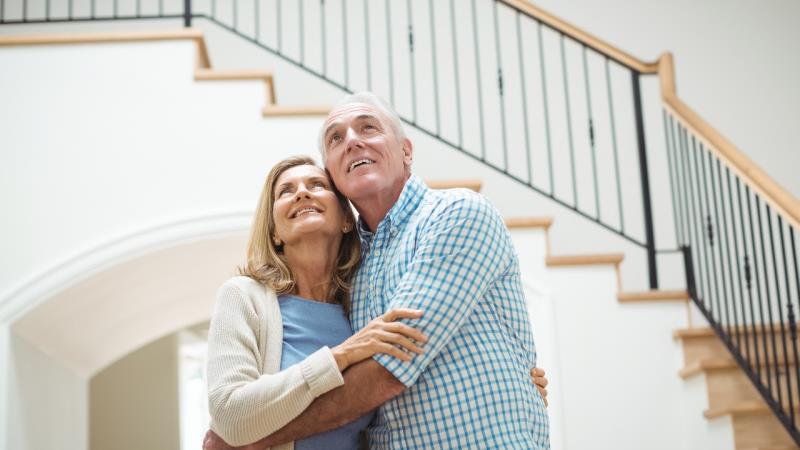 Put Your Plan Together
Having a plan is key to successfully navigating the sale of your house and moving as a senior. Create a timeline for when you plan on selling and the steps that need to be taken to make it happen. Be sure to factor in the time and cost required to buy or rent your next place.
Review your plan regularly and check off action items as you complete them. Keep it posted somewhere you see often like the refrigerator to remind yourself of what comes next. Don't be afraid to get input on any changes or revisions to your plan from the people you trust; they might know something or someone who can help make the process easier and go more smoothly.
Hire a Good Real Estate Agent
It's important that you hire the right real estate agent when selling your house. Working with the wrong real estate agent can cost you thousands of dollars and time you will never get back. A good real estate agent will price your home appropriately to maximize the selling price while ensuring the home will actually sell, not sit on the market for months.
The right professional will help you plan and coordinate all the pieces that go into a successful home sale and move. They will be by your side the entire way from start to finish. Take your time and interview several agents before hiring one, as you don't want to rush it and select the wrong person for the job.
Declutter and Clean
The next step for seniors selling their homes is to declutter and have the house cleaned. It's likely that over time, you've accumulated a lot of things in your house. Now's the perfect time to donate, give to family/friends, sell, throw things away or put them into storage. The last thing you want to do is try and move into your next place with too many items.
Then comes time to clean. Hire a professional cleaning service or enlist the help of family and friends to perform a deep clean in your house. Having your carpets, floors, crown molding and windows clean makes a big difference when showing the house. This can make it easier to sell the home at the price you're asking.
Make Repairs and Updates
If you'd like to increase the value of your home before selling, you may consider making certain repairs and renovations before listing it for sale. A good place to start that's affordable is painting. It's wise to paint the walls neutral colors, so potential buyers aren't distracted by the colors on the walls. Another update to consider is having new flooring installed, especially if your home is filled with old worn carpet. There are cost-effective materials such as vinyl flooring that look good and are in-demand from buyers.
Don't forget about the exterior of your home and yard. For example, home sellers in Las Vegas who plant low-water desert-scapes in their yard can attract buyers who don't want all the upkeep and maintenance of grass. Planting new flowers and shrubs or improving the landscaping around your house can help seniors sell their homes for more money.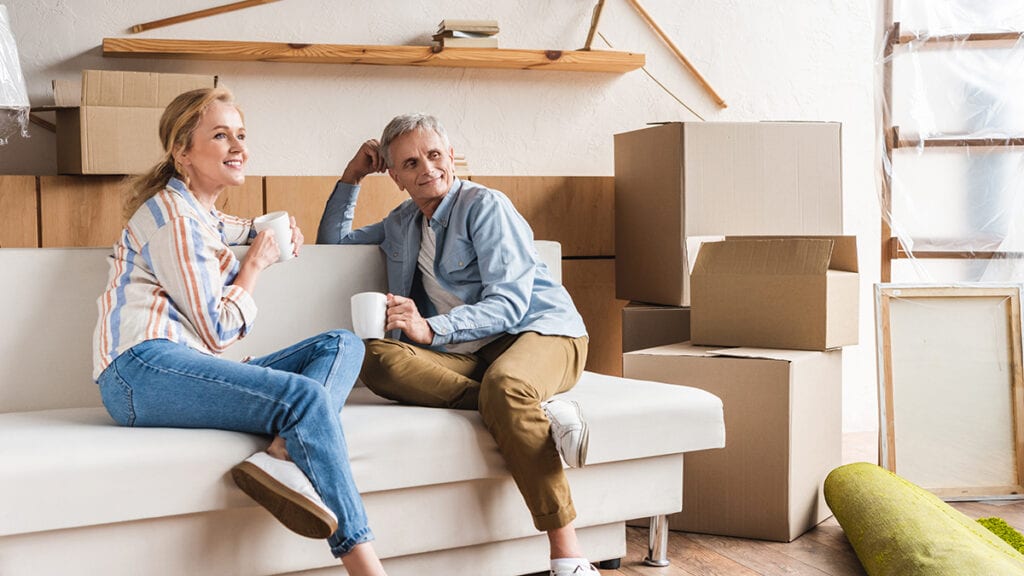 Consider Hiring a Moving Service
Now that you're older, it might be a good time to consider hiring a moving service instead of trying to move everything yourself. There's risk for injury or falls when packing and moving boxes and furniture. Plus, moving simply takes a lot of work and time, which you could spend doing other fun things since you're retired. At the very least, ask family, friends or neighborhoods for help moving.
Remember that Patience is a Virtue
While it's true that many home sellers lately have received offers for their homes within days or a week of it going on the market, that won't always be the case. Selling a house can be a process that takes time, so remember to be patient and considerate of the professionals who are helping you sell. You never know when the right buyer will come along and offer you exactly what you want, so be patient and keep the big picture in mind.
Update Your Address and Information
The last tip for seniors selling their homes is to update your address when you move. Contact the post office and get your mail forwarded to your new address. Be sure to notify relevant government entities such as the IRS and Social Security Administration. There's also utilities, phone, cable, internet and insurance. And don't forget to tell your family and friends about your change of address!
Recap: Selling Your Home as a Senior
In this article, we discussed when to sell your home as a senior and shared eight tips for seniors selling their homes. While this could be the last move you make, you still want to do it correctly and ensure you get the amount of money you need from your home sale. Consider the tips above and be sure to consult with your financial advisor and real estate agent. Then, get ready to enjoy the adventure and memories you'll make moving to a new place!
Other useful articles: