Affordable Gated Communities in Las Vegas
Posted by RetireBetterNow.com (RBN) on Thursday, August 31, 2023 at 7:30:08 PM
By RetireBetterNow.com (RBN) / August 31, 2023
Comment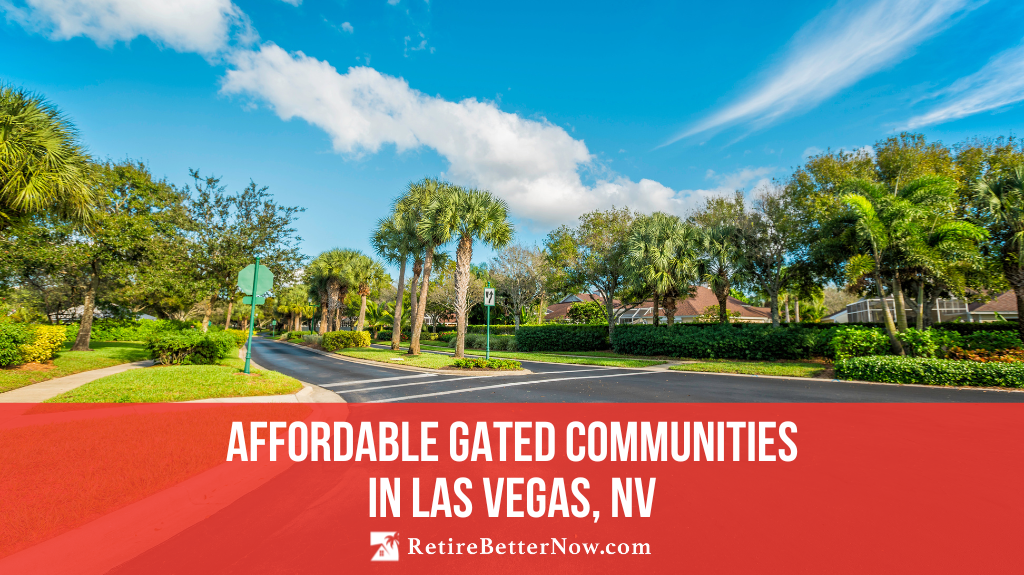 Las Vegas, often synonymous with glitz and glam, holds a hidden treasure for those seeking a quieter rhythm amidst the city's dazzling lights. Whether you're a young professional embarking on your journey, a family in search of a safe haven, or someone seeking retirement bliss, we take a look at some of the more affordable gated communities in Las Vegas, NV to call home.
Las Vegas Affordable Gated Communities
Located right in the heart of the city's vibrant energy, Quail Estates West is a gated community for those 55 and older. The amenities offered by Quail Estates West go beyond what you might expect for the price. A refreshing swimming pool beckons on hot summer days, while the clubhouse provides a space for social gatherings and community events. And for those who like to stay active, the fitness center offers a place to break a sweat without leaving the neighborhood.
Stallion Mountain combines affordable gated community living with the luxury of having a lush golf course at your doorstep. The homes are designed to ensure comfortable living while the surrounding environment exudes relaxation. The added facilities within Stallion Mountain further elevate the experience. Tennis courts for friendly matches, walking trails for leisurely strolls, and community events that bring neighbors together, it's a lifestyle that encourages both activity and socialization. Stallion Mountain is also home to 55+ community Solera at Stallion Mountain by Del Webb.
Reach out for more information and to schedule a tour of neighborhoods in Las Vegas. Call or text (702) 718-3878 or contact us today.
If you value a strong sense of community, Los Prados might just be your perfect match. This gated neighborhood is more than just a collection of houses; it's a closely-knit community where neighbors feel like family. The various housing options, from cozy townhomes to 55+ living and spacious single-family homes, cater to various preferences and lifestyles. The community's golf course isn't just a place to play; it's a hub for social interaction. Imagine spending weekends playing golf with friends and neighbors, followed by a pool dip and a clubhouse gathering.
Nestled against the backdrop of the Nevada desert, the Painted Desert community is a masterpiece that combines affordability with the raw beauty of nature. The charm of this gated community lies in the well-maintained grounds and the breathtaking desert vistas that unfold before you. At Painted Desert, affordability doesn't mean compromising on quality of life. The community pool offers a refreshing retreat on hot days, and the community golf course offers a place to tee off not far from home.
Boulder Ranch is another more affordable gated community in Las Vegas with modern homes and spacious layouts that cater to the needs of many. Playgrounds and parks dot the landscape, providing a canvas for children's laughter and exploration. The nearby schools ensure that every morning is a seamless start to the day.
Contact a Real Estate Agent to Tour Neighborhoods in Las Vegas, NV