Are Home Prices Dropping in Las Vegas?
Posted by Matiah Fischer on Monday, July 18, 2022 at 9:00 AM
By Matiah Fischer / July 18, 2022
Comment
The Las Vegas real estate market is starting to see a shift. Home prices dropped for the first time in over two years in June. Previously, home prices have been on the rise for all of 2022, but June broke that trend.
Las Vegas Real Estate Prices Declined in June; Housing Inventory on the Rise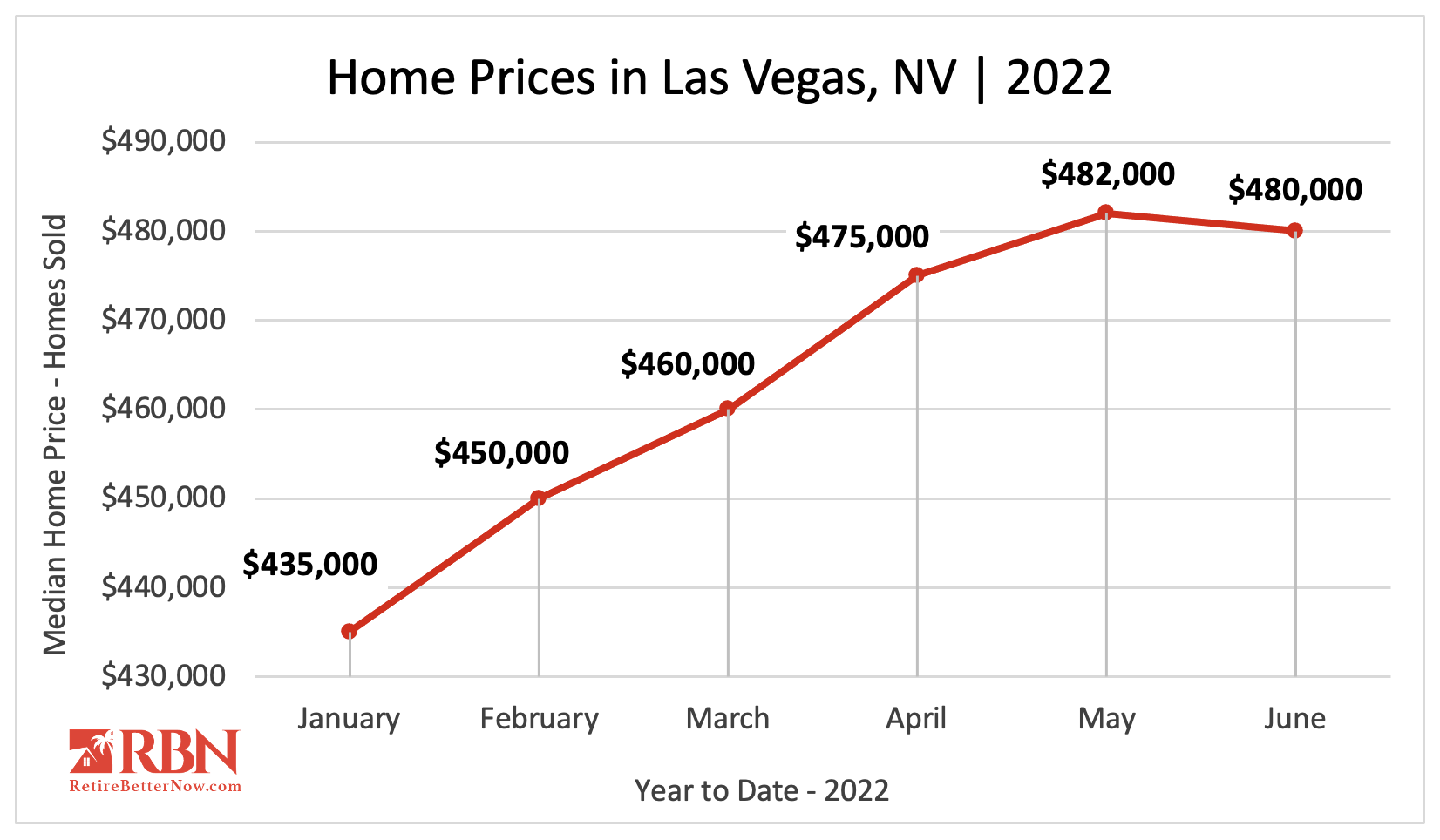 Median Home Price in Las Vegas, NV YTD 2022
Prices fell from a median price of $482,000 in May to $480,000 in June. However, the inventory continued to rise as the prices decreased for single-family homes, condos, and townhouses. With the inventory increase from May to June, the market showed a decrease in properties sold. In June of 2022, 2,668 homes were sold, a decrease of 8.2% compared to May. We are also seeing a similar trend with condos and townhouses in the Las Vegas region.
Comparing Home Prices in 2022 vs 2021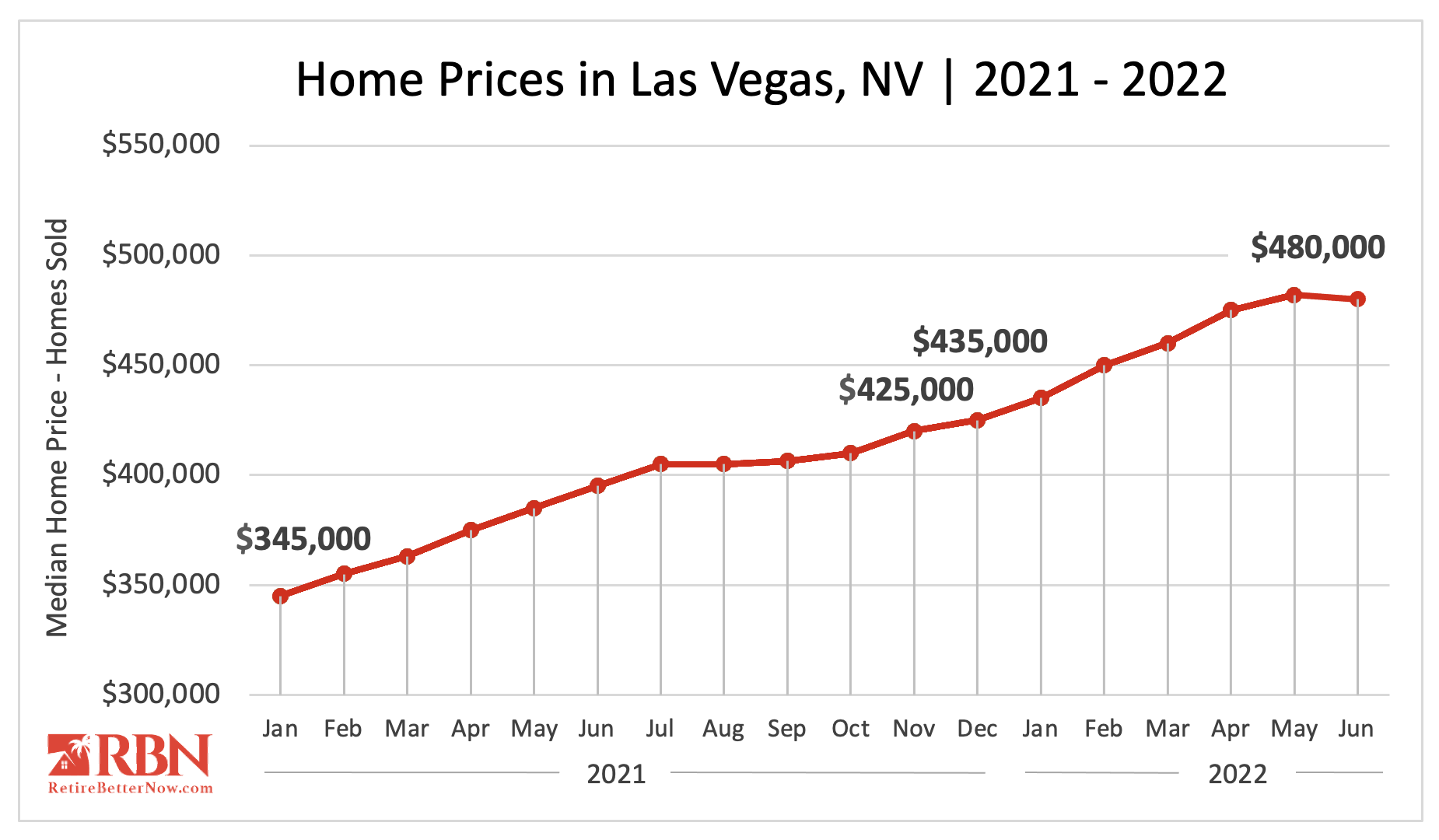 Median Home Prices in Las Vegas 2021 - 2022
Compared to June of last year, there are some differences. While the housing market is seeing a decrease in price currently, the median price is still significantly higher than it was in June of 2021. The median price then was $395,000 versus June of 2022's median price of $480,000.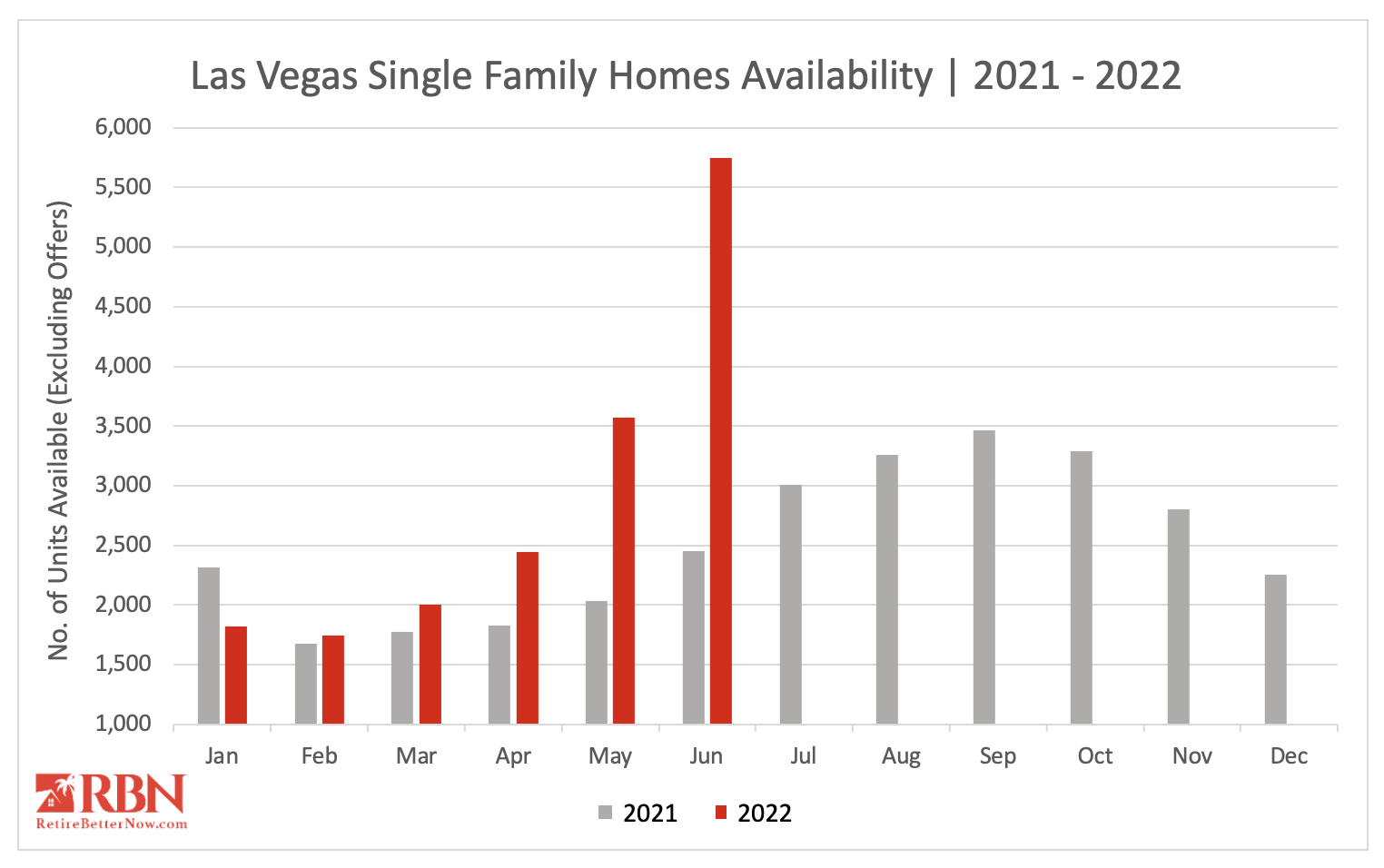 No. of Single Family Homes Available (Excluding Offers) - 2021 vs 2022
Currently, 86.1% of the homes sold in June were on the market for 30 days or less. Last year, 88.6% of the homes sold in June were on the market for 30 days or less. Homes aren't selling quite as quickly as they were last summer and there is significantly more inventory on the market.
In June 2021, there were 2,454 single family homes available (excluding offers) and June in 2022 the inventory more than doubled with 5,746 single family homes available (excluding offers).
What's Going to Happen to the Las Vegas Housing Market?
But what does this all mean? The drop in prices and the increase in inventory show that the Las Vegas market is beginning to stabilize. It doesn't mean that the real estate market is going to crash in Las Vegas, however, it does mean that there will be a gradual decrease in price partly due to rising interest rates and unaffordable housing.
Potential for Lower Home Prices on the Horizon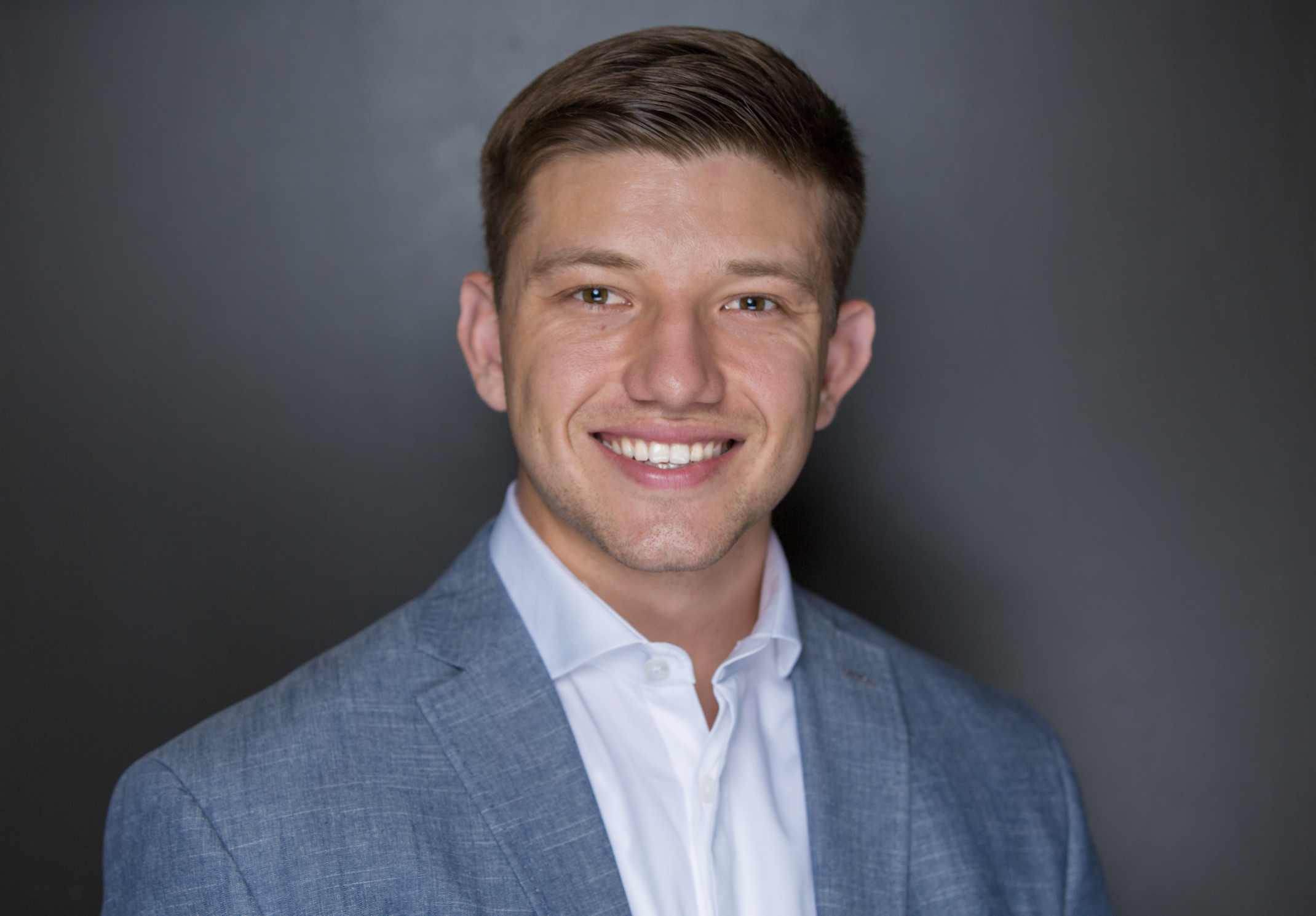 Matiah Fischer, Founder of RetireBetterNow.com and a Las Vegas Realtor explained that "This is a critical juncture in the market. Price increases and demand could resume their increase as summer progresses, but we could also see homes sitting on the market if priced too high. Look for price cuts and motivated sellers as the summer turns to fall. There's a chance we see lower home prices in Las Vegas 1-3 months from now, but anything can happen."
There is seemingly a shift happening with the housing market. This shift could make the market become a little more friendly to buyers as prices come down. It will be interesting to watch the market and see how it changes from the summer to the fall and even from June to July.
Get Answers to Your Real Estate Questions
Have questions about the market? Thinking about buying, selling, or investing in Las Vegas real estate? RetireBetterNow.com offers free virtual real estate consultations and private home showings with select real estate agents in the Las Vegas area.