Can I Sell a Rental Property with Tenants in it?
Posted by Matiah Fischer on Friday, February 18, 2022 at 7:00 AM
By Matiah Fischer / February 18, 2022
Comment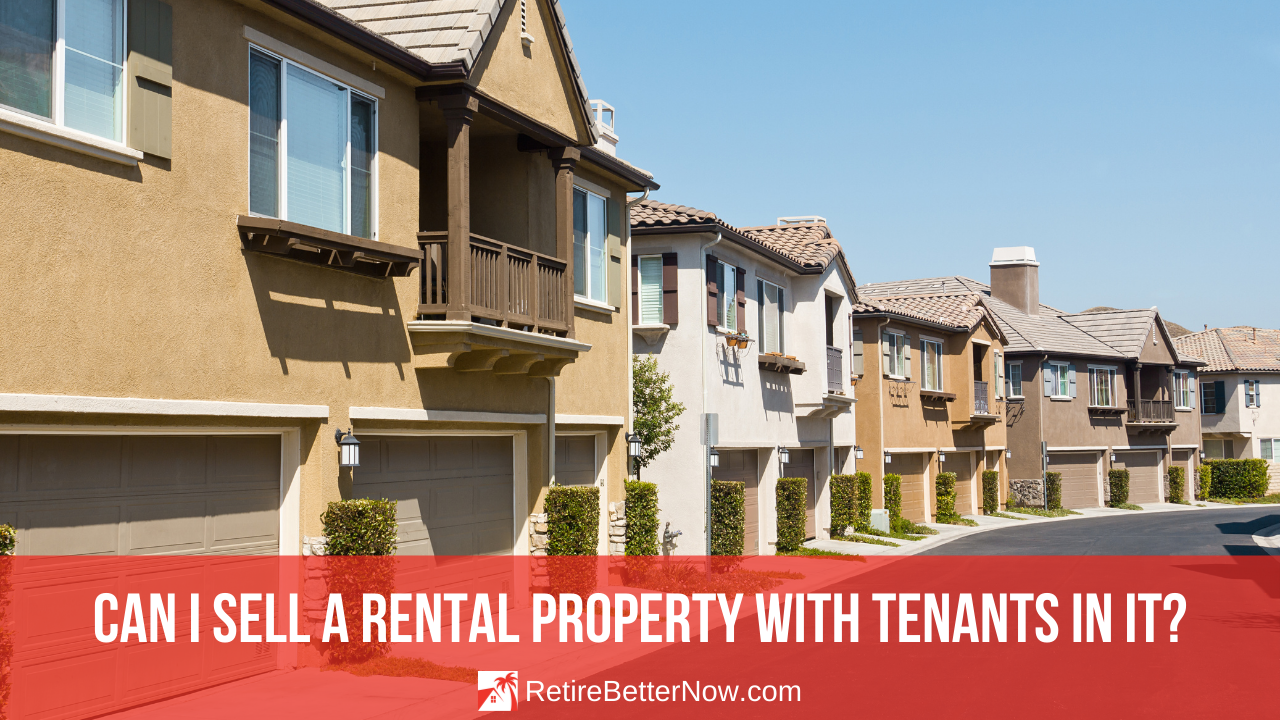 When it comes to selling rental properties, many wonder if you can sell a property you own while a tenant is still living in it. In short, the answer is yes, but before you go running, there is a lot more under the surface than it may seem.
The Pros and Cons of Selling a Tenant-Occupied Property
Attempting to sell a rental property in Las Vegas (or elsewhere) that has current tenants provides its own set of problems. At the same time, there are also a few benefits, compared to selling a property that has nobody living in it.
There are a large variety of situations in which this scenario can work out, and many that pose challenges. Let's take a look into why having a tenant may help you in the process of selling your property, and maybe why it won't.
The Benefits of Selling A Rental with Tenants
Increased Property Value
The first benefit of having tenants in a property you are selling is the potential appeal to buyers. If you have good tenants in place, many investors will see this as making their lives easier. If they are buying the investment property to continue renting it out, having a tenant in it gives them that income right off the bat. This eliminates the buyer having to find new tenants once they own the property which can be a huge time saver for them.
Predictable Income for Investor
If tenants only have a little bit more time on their lease, or they are on a month-to-month lease agreement, this can be a benefit as well. If the buyer is looking to move into the property themselves but doesn't need to move in immediately, current tenants can provide the buyer with a buffer between purchasing the house and moving in without having to worry about losing out on money while they aren't in the property.
Staged Property
Having current tenants provides automatic staging for the property as potential buyers come to look. In general, staged homes and properties tend to sell much faster than their unstaged counterparts. Without furniture and decor, properties may not be as visually appealing to buyers.
Depending on the number of rooms and square footage of the property, the cost of staging can be quite expensive. With tenants currently living in the property, the staging cost is completely bypassed as their furniture should provide all the staging you need.
The Drawbacks of Selling a Rental with Tenants
Bad Tenants Can Scare Away Buyers
The quality of tenants currently residing in your property can drastically affect your potential sale. A lot like dressing up a home to look good for potential buyers, the same points apply to rental properties.
If you have a tenant that doesn't take good care of the property or sections of the property, many buyers may be turned off. This can be a sign of future problems for the buyer, whether it be with tenants or damages that lack of care may cause.
Do note that the opposite is also true. A tenant that takes good care of the property can help encourage a buyer to go through with the deal. In this situation, or other situations when selling a multi-family home for sale in Las Vegas – a clean tenant can help reassure the buyer that everything is well taken care of and that future problems and damages will be kept to a minimum.
Difficulties with Scheduling
It can be common to have a tenant that is not particularly the most inviting. Being able to show the property is essential in selling it, which may cause some problems. If the tenants can stay in the property after it has been bought, there typically aren't any problems.
If they are required to leave then that leaves the gateway open for many problems to arise as the tenant may not want to move out. When dealing in both situations it is very important to work the best you can with the current tenant to find a solution that will work for everyone, which is what we will cover next.
Selling a Property with Tenants
Communicate with the Tenant
If you do decide to sell your property, you must communicate well with the tenant so that they are informed of the changes that may happen to their living situation. In some cases, this just means there will be a new owner of the place they are living in. In other cases, this means they might have to move out once they lease it up. Whatever it may be, communicating well will help things go smoother.
Notify the Tenant of Showings
When you start to show your property for sale in Southern Highlands – or other places around the country – to potential buyers, make sure to set up a notice time for the tenant so that they are aware the people will be taking a look at the property. Usually, 24 hours is enough notice, but some tenants may want more. It is usually a good idea to not have the tenant present during showings just to ensure the buyer can have full focus on the property.
Help the Tenant
It's also a good idea to help the current tenants out in any way possible since they usually aren't benefiting in any way. This can be in the form of hiring a professional cleaner for the property so that the tenant isn't required to clean anything for showings. It could also be helping the tenant look for a new living situation in the case that they will be moving out of the property you are selling.
In some cases, you may even want to offer the tenant the opportunity to purchase the property themselves. If they are very fond of the current living situation, they may be inclined to buy it.
Keep Them Informed
With that being said, as long as you talk through the process with your tenant before making any hard decisions, any hassle with them during the process should be kept to a minimum. Keeping them informed about the process along the way is also important.
Conclusion: How to Sell a Rental Property with Tenants
Overall, selling your property while a tenant is still leasing can provide a lot of appealing benefits. Even in the case where there may be some drawbacks, working with the tenant to make sure they are as comfortable as possible can make a big difference in how smoothly selling your property will go.
Helpful Articles
*Disclaimer: This material is provided for information purposes only and is not to be construed as investment or tax advice. Readers are strongly advised to consult with their professional advisors regarding the information herein.