Getting A Mortgage Preapproval
Posted by Matiah Fischer on Sunday, June 26, 2022 at 12:00 PM
By Matiah Fischer / June 26, 2022
Comment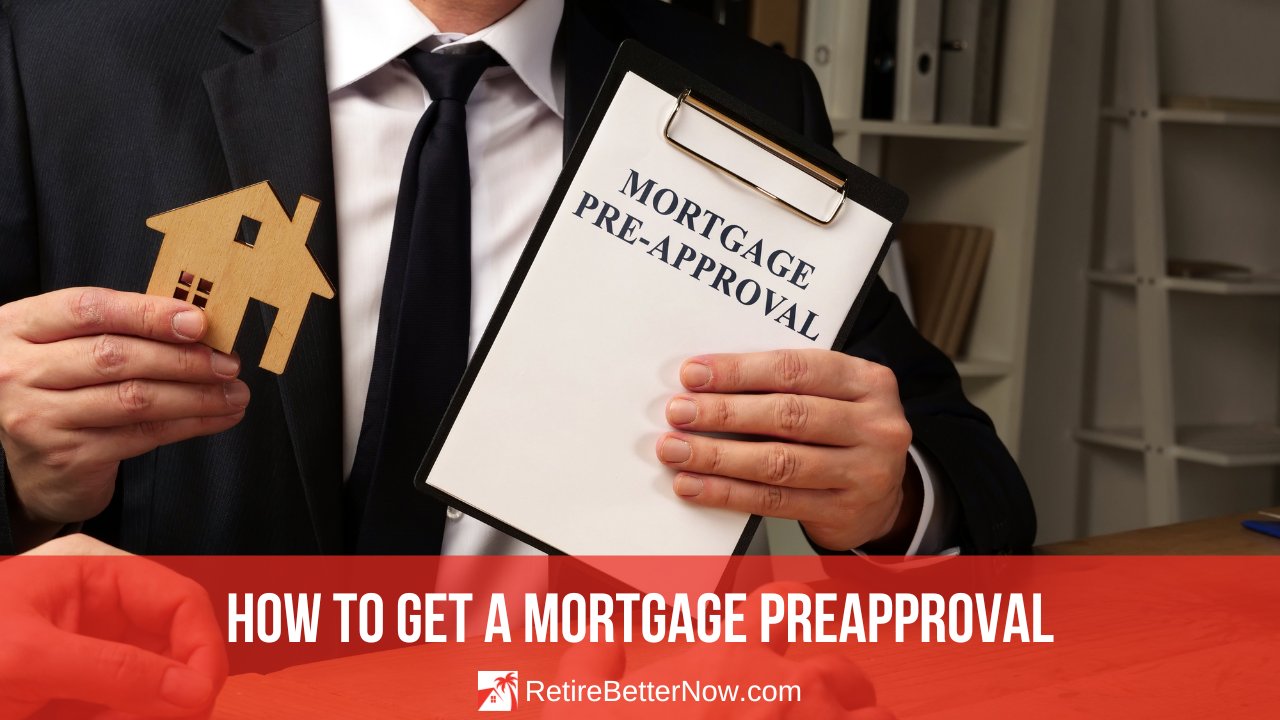 Without a mortgage preapproval, you don't know how much money you can put towards a house. As a result, you may be viewing houses far outside your budget and wasting your time, or you might be pleasantly surprised by how much is available, which can open up better housing opportunities for you.
If you've used an online mortgage estimator or received a mortgage prequalification, there hasn't been an in-depth look at everything required in your finances. The estimate could be wildly different from the reality of what you can be approved for, which is why it's important to get a mortgage preapproval when you're serious about buying.
When Should You Get A Mortgage Pre-approval?
Getting a mortgage preapproval should be one of the first steps you take when you're serious about buying a house. You need to know what you qualify for so that you base your home search on what you can spend.
You'll also likely need a mortgage preapproval before you can make a serious offer to buy a house, so if you haven't started and you're ready to make a purchase, the mortgage pre-approval process can slow you down, and you might miss out on the house if the market is competitive.
Prepare For A Mortgage Preapproval
Before you reach out to mortgage lenders to get a mortgage preapproval, there are some steps you should take to ensure you're in the best possible position.
Checking and improving your credit score, credit history, and debt-to-income ratio can get you better rates and ultimately pay less interest which can save you thousands of dollars each year you have the mortgage.
Check Your Credit Score: Use a free credit score check online to see what your credit score is. You'll likely need a credit score of 600-650 to work with the major lenders and a credit score of 740+ to get the best interest rates.
Check Your Credit History: When you check your credit score, you can get a credit history report, review the report and dispute any errors, pay off any outstanding debts you can, and look for opportunities to reduce debt which can all improve your credit score.
Calculate Your Debt-To-Income Ratio: Mortgage lenders will calculate your debt-to-income ratio (DTI), which is the percentage of your gross monthly income used to pay for any kind of debt. You'll need a DTI of 36% or better to work with most major lenders, though some will accept DTIs of 50% or above.
Check Your Employment: Mortgage lenders typically give favor to people that have had continuous employment for two years or more, so consider how far off that is for you.
Find ways to improve your credit score and history, as well as improve your DTI so that you get better terms for your mortgage. Start this as early as possible because it can take some time to improve your credit score once issues are resolved.
Steps To Get Preapproved For A Mortgage
Work with multiple lenders and get preapproved by more than one of your best options available so that you can compare and truely get the best interest rate possible. If you're paying an extra few thousand dollars a year, that can add up over a 30-year mortgage.
Mortgage preapproval does check your credit score, it shouldn't be impacted by this process; however, the recommendation is to get all of your preapprovals done within a 30-day window.
Gather Required Documents For Your Mortgage Preapproval
Your mortgage lender is going to need to perform an in-depth review of your personal and financial records, which you'll need to gather and provide, you may be given a full list of everything required, but general information you'll need will likely include:
Proof of income & assets
Employment details
Credit check report
Identification and current address
Proof of your debt-to-income ratio
Social Security Number
Bank and investment account statements
W-2 tax form
1099s if you have additional income
Pay stubs
You'll need to provide details and proof of where your downpayment will be coming if it's a gift or you've sold something to gain it. If you haven't been saving your downpayment from your income, you'll need to show where it came from.
If you have a co-signer, they will also need to provide all of the same details so that they can be checked as well.
Getting Your Mortgage Preapproval Reviewed
Once you've gathered and provided all of the required information, it's typical for a mortgage lender to provide an answer within three business days, and in some cases, you may even get it the next business day.
If you get the mortgage preapproval, you'll be provided with a letter that indicates how much you've been preapproved for; this is an excellent estimate of how much you can spend when looking for real estate.
Your preapproval letter can be shown to your real estate agent to prove intent and should be submitted to the buyer when you make an offer so that they know you're serious and ready to buy.
How Long Do Mortgage Preapprovals Last?
Your mortgage preapproval letter will indicate how long it's good for; this is typically 30-90 days for most lenders.
It's important to understand that you haven't been approved for the mortgage, and this process will be done again when you are ready to be approved. So making significant changes to the information you've provided can impact your final approval.
Things such as making big purchases, taking on additional debt, or even missing payments and having your credit score lowered can result in your approval being denied.
Getting Approved For Your Mortgage
Once you've submitted your offer for real estate and the buyer has accepted, it's time to get a mortgage approval, and your lender is going to have the final say over whether you can complete the purchase or not.
Property details that your lender will need to review and approve:
Appraisal Value: The mortgage lender will appraise your home to ensure you're not paying well above what the property is worth.
Title Check: Your lender will check the title on the property and ensure there aren't any liens or other claims against the property.
Home Inspection: The property may need to be inspected to ensure there aren't significant issues that could financially overwhelm you as a buyer, such as a roof that needs replacing soon, damaged pipes, and other costly repairs coming up.
Do You Need A Mortgage Pre-approval?
If you're serious about buying a house within the next few months and require a mortgage, then a pre-approval is an essential step in the process. You need to understand what price range you can make a purchase within, and you can find out if there are any issues that you need to resolve with your credit or other financial information.
*Disclaimer: This material is provided for information purposes only and is not to be construed as investment or tax advice. Readers are strongly advised to consult with their professional advisors regarding the information herein.