Home Buyers Checklist
Posted by RetireBetterNow.com (RBN) on Monday, March 13, 2023 at 10:30 AM
By RetireBetterNow.com (RBN) / March 13, 2023
Comment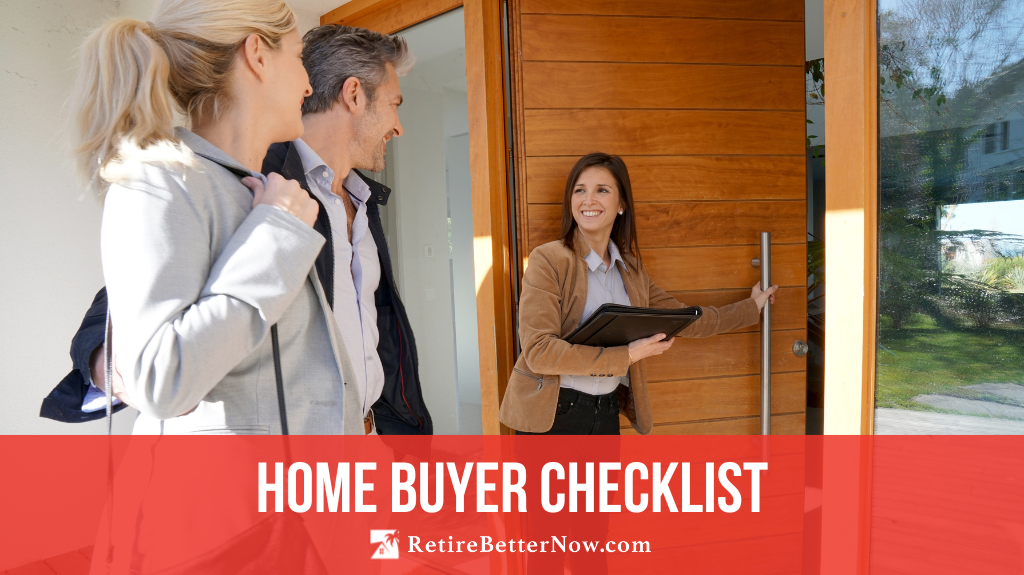 In the market to buy a home in the Las Vegas area? Use our home buyer checklist below for helpful tips to get started.
Checklist for Home Buyers
> Get Pre-Qualified. Meet with a mortgage broker and find out how much you can afford to pay for a home.
> Get Pre-Approved. While knowing how much you can afford is the first step, sellers will be much more receptive to potential buyers who have been pre-approved. Some sellers may even require a pre-approval letter to schedule a showing of their home.
When getting pre-approved, the buyer applies for a mortgage and receives a commitment in writing from a lender. Having a pre-approval letter shows the seller that you are a serious buyer for their property.
> Make List of Needs & Wants. Make two lists. The first should include items you must have (i.e., number of bedrooms, number of bathrooms, square footage, etc.). The second list are your wishes - things you would like to have (pool, den, etc.) but that are not absolutely necessary. This will help you narrow down your home search.
> Agent Representation. Consider hiring your own real estate agent, one who is working for you, the buyer, not the seller. A real estate professional will look out for your best interests, help find the right homes for you, negotiate on your behalf, and overall make the buying process a smooth experience.
> Be Thorough. Once you find your dream home, don't forget essentials such as:
Include inspection & mortgage contingencies in your written offer.
Have the property inspected by a professional inspector.
Request a second walk-through to take place within 24 hours of closing.
Ready to get started buying a home in Las Vegas? Fill out the form below to get in touch with a local real estate agent.
Contact a Real Estate Agent About Buying a Home in the Las Vegas Area