How Much Does It Cost to Move?
Posted by Matiah Fischer on Tuesday, May 17, 2022 at 3:00 PM
By Matiah Fischer / May 17, 2022
Comment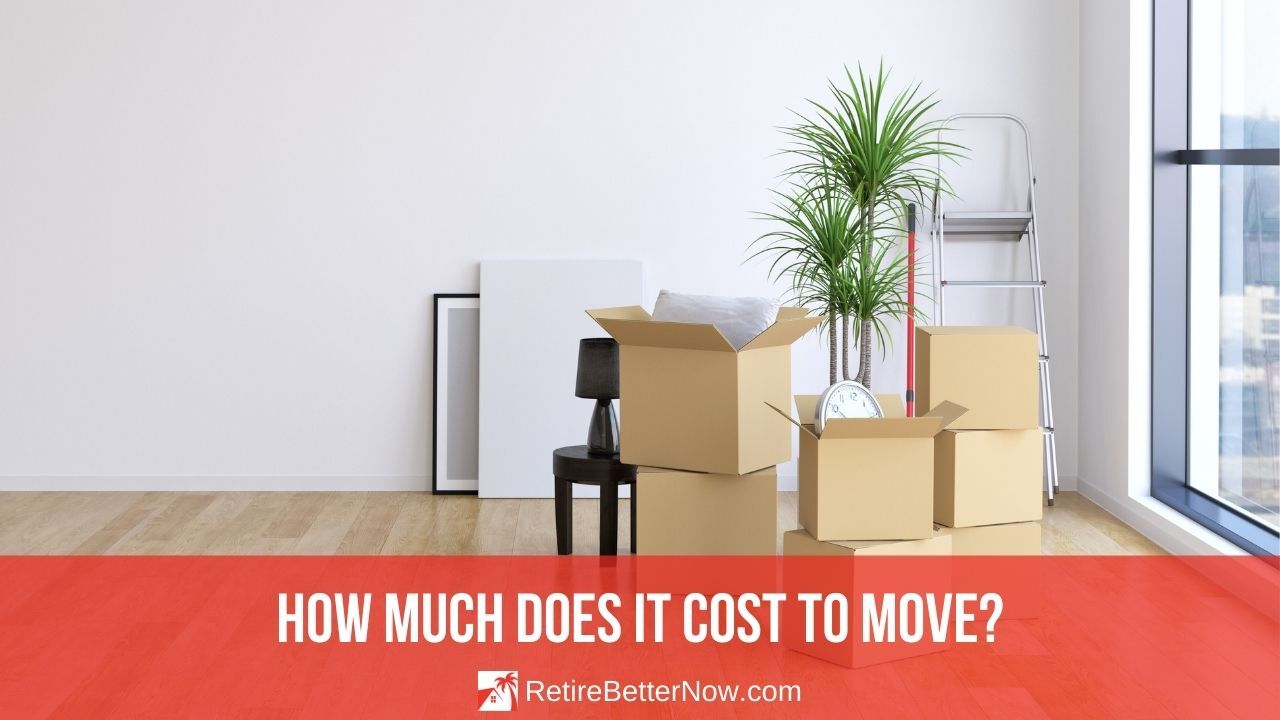 Moving can be very exciting and stressful at the same time. For some, it can be very overwhelming to imagine packing up your entire house only to unpack it all again in your new home.
Moving Costs
Here's an overview of what you might pay in moving costs when relocating:
Local Move Cost
On average, if you're moving locally, you can expect to pay around $1,250.
Long-Distance Move Cost
If you're doing a long-distance move, plan to pay more around $4,890.
How Much Will It Cost Me to Move? – Moving Cost Factors
There are a lot of factors that determine how much it will cost to move. It's helpful to create a moving checklist to figure out what you all need before diving in. So, what determines how much you're going to have to pay when you move? Here are a few main factors:
Location
Within 100 Miles
If you're moving to a new house in the same city, there is a good chance that you'll be able to save money by having less distance traveling.
Local moving is also something you can do on your own if you're okay with making multiple trips between your old home and your new one. If you choose to hire movers, they will keep your items secure during the move and, if the move is within a 100-mile radius, you'll likely end up paying around $1,250 depending on where you live.
100+ Miles
If you'll be moving farther than 100 miles or across state lines, it's recommended that you use movers so you'll be done in one trip. Movers will also know how to best secure, pack, and arrange your items to keep them safe during the moving process. You can expect to pay around $4,890 for a long-distance move depending on where you live. An example would be moving from Los Angeles to Las Vegas.
How Much Do Movers Charge Per Hour?
Generally, movers charge $25-50 per hour for each mover. That won't be too much for a local move but it can definitely add up for long-distance. However, if you're moving locally, consider the time of day and traffic patterns in your area. Moving during rush hour could drive up these moving costs.
Size of the Move
When getting a quote from movers, they will often want to know how many rooms they will be moving or the size of your home. A studio apartment will obviously have less furniture and stuff than a three-bedroom family home.
Truck Size
If you are moving on your own and renting a moving truck, you will also be faced with different prices depending on the size of truck you need. If you don't have a ton of furniture and items, you may be able to get away with a trailer attached to your car.
Or maybe, you won't need to rent a truck and can just make multiple trips with your car! Sometimes, though, that's not the case. You may need a bigger truck, which in turn leads to a higher cost.
Furniture
Think about the furniture that you'll need to be moved. If you have heavy items, you may have more fees due to more movers needed. If you have a lot of fragile items, you'll have to pay for more packing supplies. Movers also may charge more if there is a lot of going up and down stairs, for example, if you are in an apartment building with no elevator.
Moving Supplies
If you're planning to do the moving on your own without the help of movers, you'll still need to purchase supplies for your move. You'll need supplies like boxes, tape, bubble wrap, packing paper, and possibly moving blankets or specialty boxes for glass and china.
Other Cost Considerations When Moving
When it comes to moving, you might just be thinking about movers and distance. But there are some other factors that might be forgotten. For example, will you be able to move directly into your new home or will you need to put your items into a storage unit first? That can be a cost that you'll need to think about.
What about pets, cars, and specialty items like pianos or safes? You'll need to pay a driver to transport your cars or extra fees for larger items. Lastly, even the time of year can have some impact on cost. A lot of times, people move on weekends when they have time off work or during the spring and summer.
Moving midweek, if you can swing it, may lead to cheaper costs and will have more mover availability than on weekends. If you can, avoid moving on or around holidays when prices are more expensive.
Conclusion - Cost for Moving
While there's no set price on how much it costs to move, there are many factors that can help you roughly estimate how much you'll pay. If you're moving nearby, you may be able to cut down on a lot of these costs by doing things on your own and packing your belongings in your car.
But if you're moving far, it might just be easier and worth it to pay for a moving company. Either way, it's important to set aside time and money to cover all parts of moving.
Related Articles