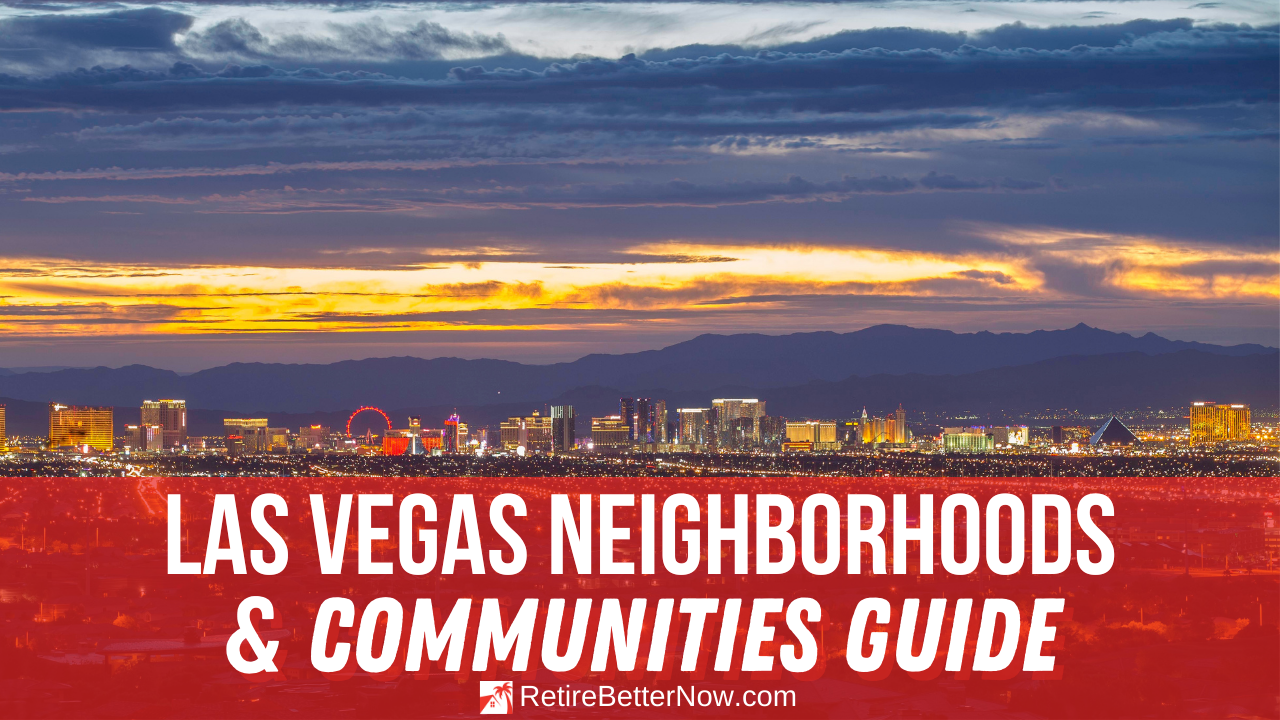 The Best Las Vegas Neighborhoods Guide. Searching for a place to live in Las Vegas? There's no shortage of communities and neighborhoods to research and explore.
In this guide, you will learn about some of the best neighborhoods in Las Vegas and get an in-depth look at various communities to choose from when finding a home.
This will include both written information and helpful Las Vegas neighborhood maps. Let's dive right in and get started by taking a look at popular neighborhoods in Las Vegas!
Best Las Vegas Neighborhoods
What are the Best Areas to Live in Las Vegas?
Before looking at individual neighborhoods or communities, it's helpful to get a lay of the land. The map above shows seven areas in Las Vegas where most people live and that are considered some of the best areas to live in Las Vegas. The mix of suburbs, urban areas and country living is attractive to many who live in Las Vegas or are thinking about moving to the Vegas area.
Within each area, there are many communities, neighborhoods, villages and subdivisions. We'll get to more of the individual neighborhoods and subdivisions in Las Vegas later in this guide. But next, we'll talk more about some of the best areas to live in Las Vegas, so you can get an idea of where to find Las Vegas neighborhoods of interest.
The Las Vegas metro area basically stretches from the north end of the Strip to the south where the I-15 runs into town. The city stretches from the western edge of Summerlin, which is technically still part of Las Vegas, all the way to the eastern edge of Sunrise Manor. See the map above to get an idea of the city limits. Further below on this page, you can explore individual Las Vegas neighborhoods.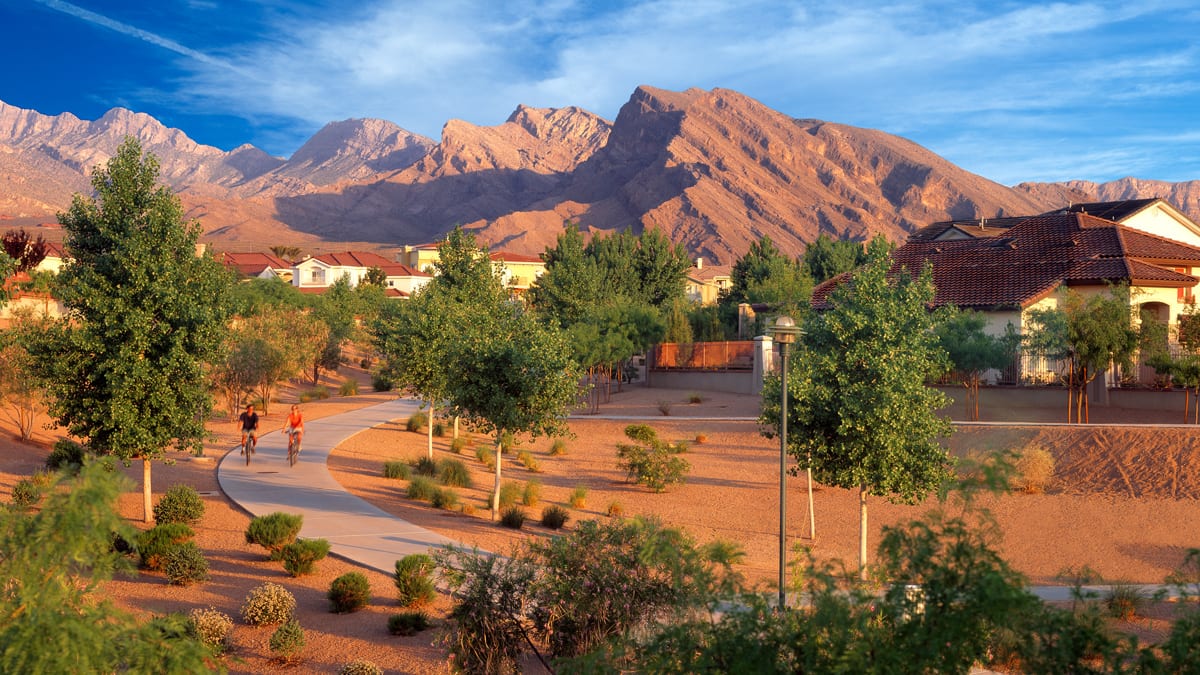 Summerlin is a master-planned community on the west side of Las Vegas that's home to more than 100,000 residents. Known for its affluent neighborhoods and quality schools, Summerlin has a reputation as being one of the best places to live in Southern Nevada. There are four core areas in Summerlin, which then break down into more than 20 villages and communities, each with their own set of subdivisions and neighborhoods. Here are four core areas to start your search in Summerlin for a home.
To the north of Summerlin budding up near the mountains is Northwest Las Vegas, an area that's known for being less busy and having larger home lots. Essentially, you may get the feel of living a more "country" lifestyle yet remain close to all the action and amenities of Las Vegas and Summerlin. There are tons of neighborhoods in Northwest Las Vegas to choose from, which can be found by clicking the link above. Homes in Northwest Las Vegas may be more affordable than in Summerlin and comparable to other parts of the Las Vegas valley.
Southwest Las Vegas is popular thanks to a central location which places it between Summerlin, Henderson and the Las Vegas Strip. This area is home to affordable neighborhoods and real estate of all types, including several luxury communities. The Southwest neighborhoods are popular among Californians, thanks to its position just off the I-15 that runs into town from Southern California.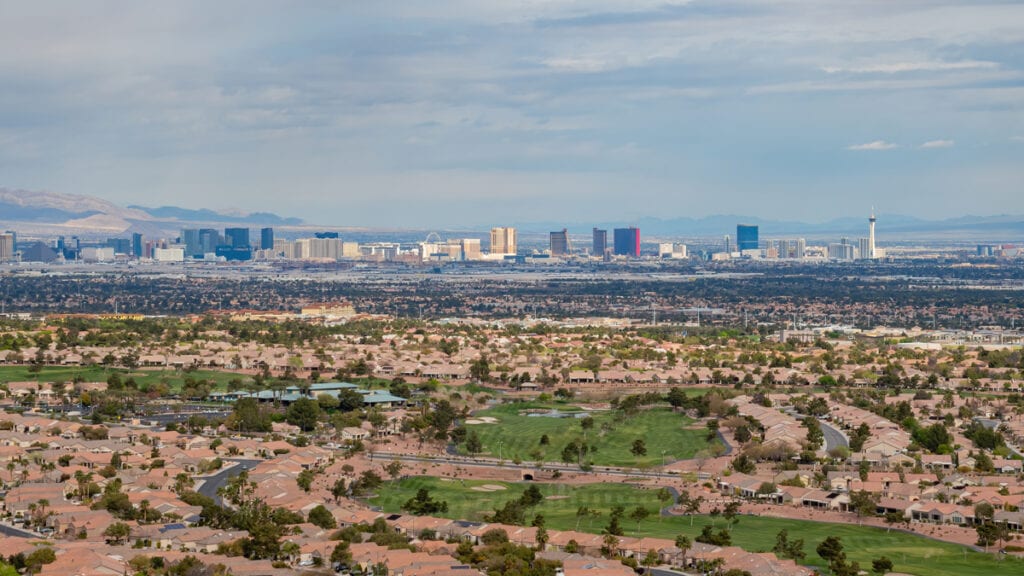 Henderson is not actually part of Las Vegas. However, several of its neighborhoods and communities are located right next to the Las Vegas city limits, and Downtown Henderson is about a 20-minute drive from Downtown Las Vegas. Henderson has a suburbs-like feel and overall high-quality of lifestyle. There are so many communities and neighborhoods to choose from in Henderson, NV. Here is a list of Henderson neighborhoods.
The master-planned Lake Las Vegas community surrounds a 320-acre lake (also named Lake Las Vegas) and is technically part of Henderson. The lake is located out in the desert surrounded by hills, which creates a tranquil environment that's "out of the city". There are several luxury neighborhoods, golf course communities and condo buildings, which are conveniently located nearby shops, restaurants, and recreation options.
North Las Vegas is technically its own city located in the Las Vegas valley north of Downtown Las Vegas. It's a favorite among those looking for more affordable real estate or investment properties. The city is expanding, and several new communities have been developed in recent years. To learn more about North Las Vegas neighborhoods and communities, click the link above.
Map of Neighborhoods in Las Vegas
Popular Las Vegas Neighborhoods & Communities
Wondering where the best neighborhoods in Las Vegas are? Now that you have an overview of the main areas to live in Las Vegas, it's time to look closer at some of the most popular neighborhoods and communities in Las Vegas. The following list contains communities and neighborhoods in Las Vegas, Henderson, and surrounding areas. Click on any of the links to be taken to pages with detailed information about each community.