The Pros and Cons of 55+ Communities
Posted by Matiah Fischer on Monday, November 22, 2021 at 7:15 AM
By Matiah Fischer / November 22, 2021
Comment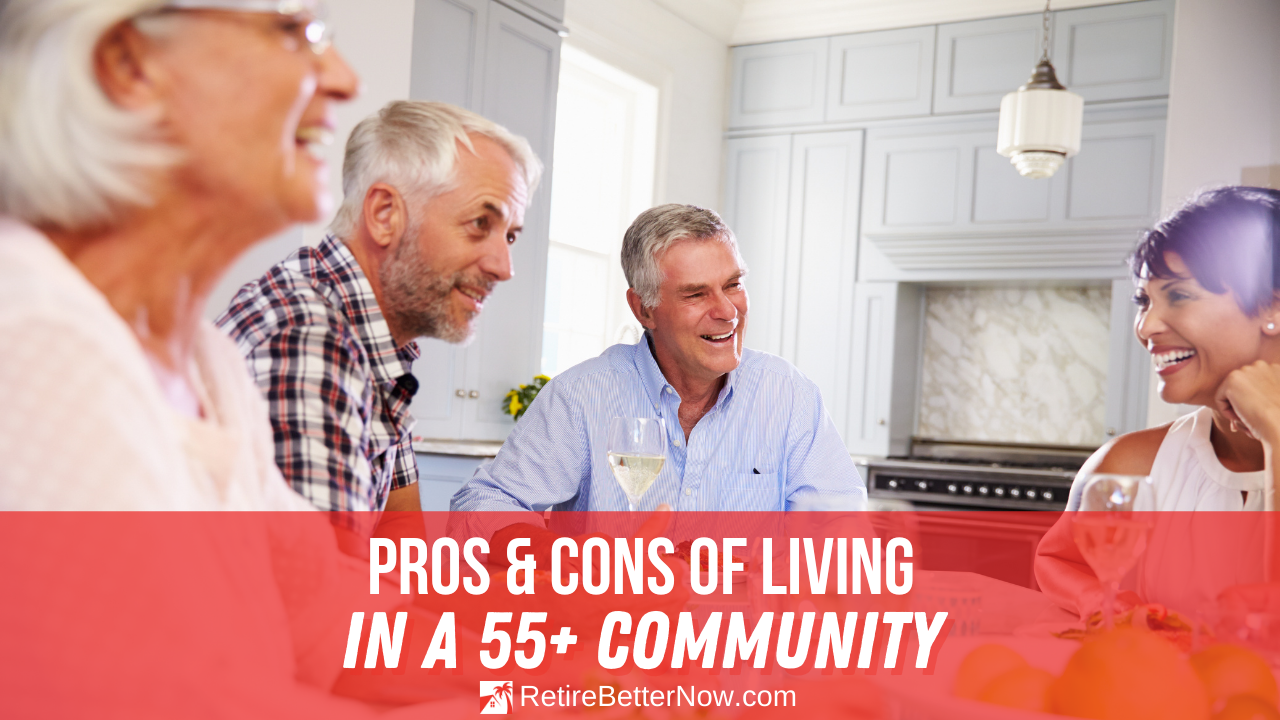 Thinking about living in a 55+ community, but are unsure if you're making the right decision? Like anything, there are pros and cons to living in a 55 plus community. Deciding where you will live during retirement is a big decision that shouldn't be taken lightly.
When it comes to age-qualified active-adult communities, there are a few extra factors to consider before you make your final decision. To help you make the best choice possible, here's a list with pros and cons of living in a 55+ community!
Pros and Cons of Living in a 55+ Community
Pros:
Active Lifestyle & Resort-Style Amenities
Real Estate Designed for You
Social Groups and Friendships
Gated or Patrolled for Security
Location
Cons:
Rules and Restrictions
HOA Fees
Smaller Houses
Using Public Amenities
Could Be Too Slow Paced
Pros of 55+ Communities: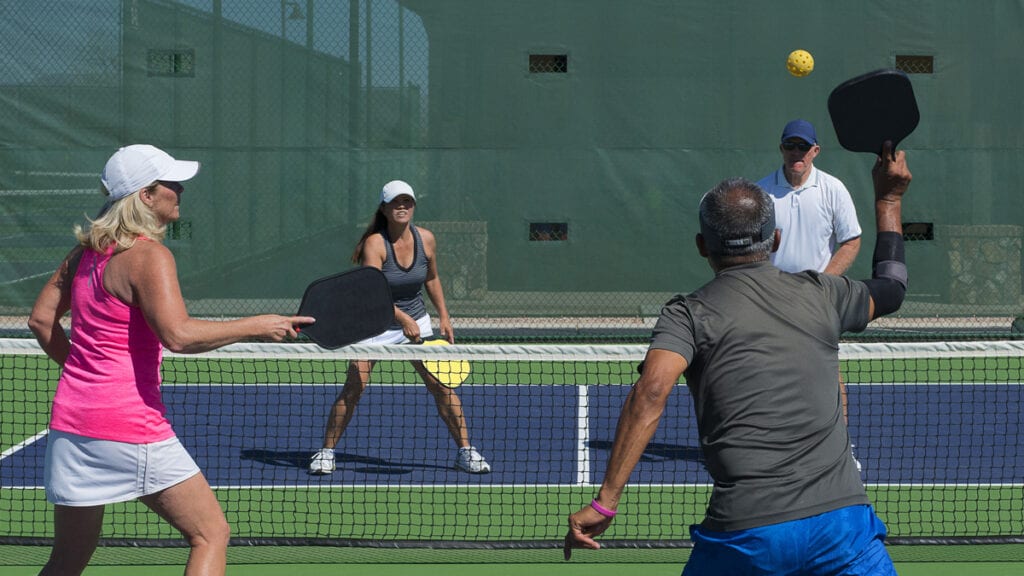 Active Lifestyle & Resort-Style Amenities
One of the advantages to living in a 55+ community are all the activities and amenities available to you. In many active adult communities, you can expect to find amenities including swimming pools, spas, clubhouses, fitness centers, golf courses, tennis and pickleball courts, bocce ball, walking and biking trails, and more!
Where else can you find all of these things to do just minutes from your house, within your own neighborhood? A major pro to living in 55 and over communities is the active lifestyle you can live.
Real Estate Designed for You
The homes, townhouses and condos in 55 plus communities are designed and built with you in mind. They're almost always single story and designed for one or two people to live in, so you often get more usable space and less wasted space like additional bedrooms and bathrooms.
Additionally, the house and property are usually constructed to allow for easier aging in place. This could mean wider door frames, walk-in showers and stairless entryways, to name a few. The bottom line is that the real estate in 55+ communities is designed for a population ages 55 and over, so you might enjoy the conveniences and thoughtfulness found in your home.
Social Groups and Friendships
When you live in a neighborhood of all ages without the amenities discussed above, making friends or joining social groups can be much more difficult than it is in a 55+ community. An advantage of 55 and over communities is that there are often tons of clubs and groups you can join.
You might find a travel club that goes on fun trips and cruises throughout the year. Or have the opportunity to compete in weekly pickleball matches and tournaments. And with everyone being around a similar age, having something in common with people and making friends just got easier. Don't overlook these advantages when weighing the pros and cons of moving to a 55+ community!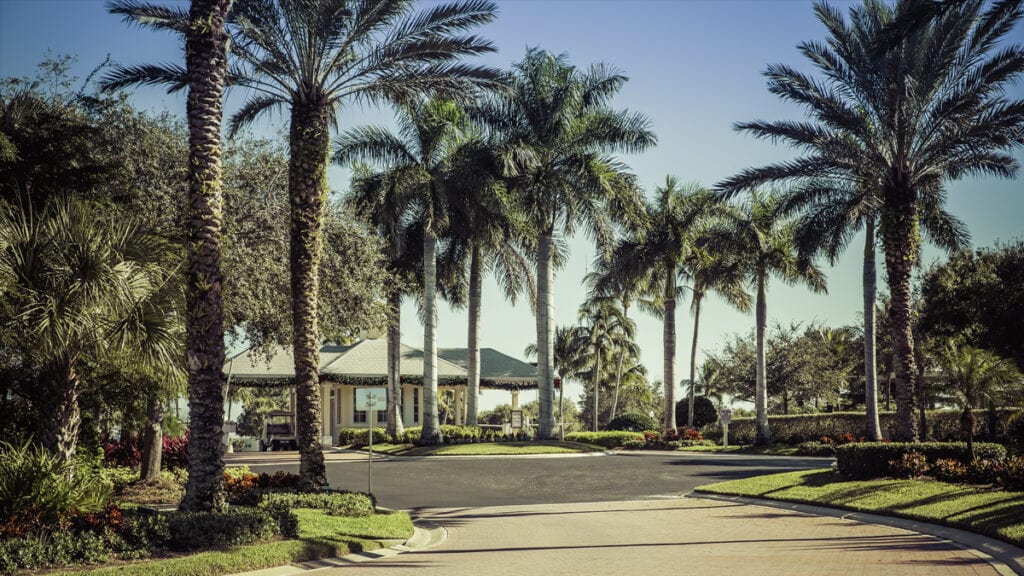 Gated or Patrolled for Security
While not every 55+ community is gated or has security, many communities do have guard-gated entries or roaming security guards. The peace of mind that comes with secure entrances or security personnel watching over your property can be a big reason why people opt to live in 55+ communities.
Location
It's true that you can find 55 and over communities in all 50 states, which makes it convenient for you no matter where you wish to retire. But another benefit to living in a 55+ community is that many of the best retirement destinations – from Las Vegas to Palm Beach – have outstanding selections of communities to choose from. Be sure to factor in location availability when weighing the pros and cons of retirement communities.
Cons of 55+ Communities:
Rules and Restrictions
A disadvantage of moving to a 55+ community are the rules and regulations these communities have. For example, there might be a time limit on how long your grandkids can stay with you when they visit. Or you might have to keep the landscaping or elevation of your house looking a certain way.
It's a good idea to check with the homeowner's association and understand all of their rules and restrictions before you decide to live there.
HOA Fees
Speaking of homeowner's association, another drawback to living in 55+ communities are the HOA fees you'll have to pay. These typically go toward the cost to maintain amenities, community landscaping and other services offered by the community.
The costs can range from less than $100 per month to more than $1,000 per month in some of the fanciest communities! Before you buy a house in a 55+ community, get confirmation on how much you'll be paying in HOA fees.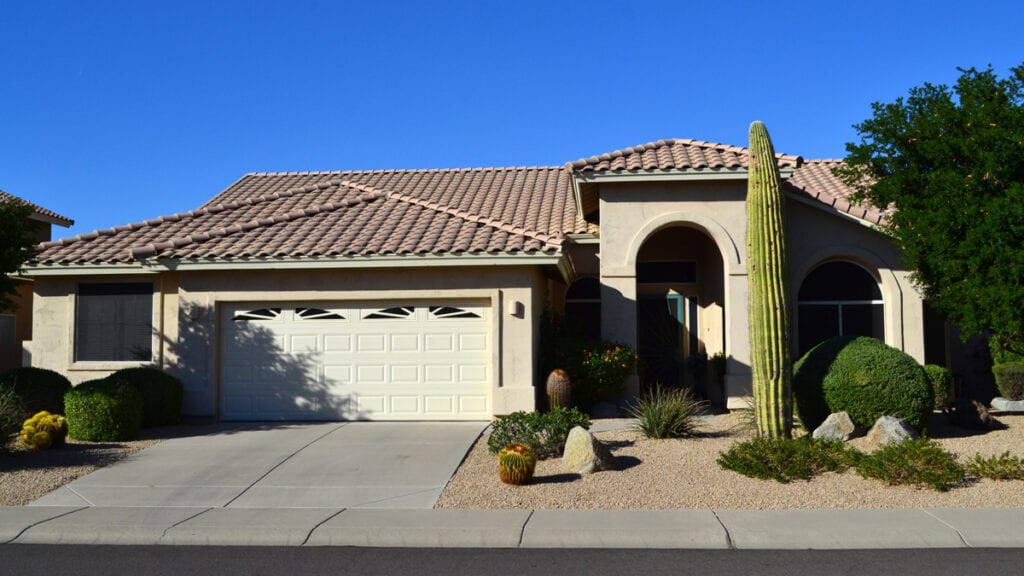 Smaller Houses
While we did mention earlier that one of the benefits to living in a 55+ community was that the real estate was designed with you in mind, on the downside is that typically homes are smaller in 55+ communities than regular neighborhoods.
It's common to find 2-bedroom homes or condos that have modest 1-story floorplans in 55+ communities. This can be a disadvantage when you have friends or family visiting or you're trying to host a holiday party.
Using Public Amenities
Not everyone loves the idea of using a community pool or fitness center. One drawback of 55+ communities is that you'll have to get used to using community amenities. This means mingling with others or having to wait until someone else is finished using the equipment. Just something to think about before you move into a 55 plus community.
Could Be Too Slow Paced
Even as you get older, you might not want to live among other older people. Whether you don't find yourself slowing down as much as your peers or you don't want to be the grandma who drives a golf cart around, there are many valid reasons why a 55+ community might not be your thing. It's a personal choice for everyone, and one you'll need to make for yourself.
Are 55+ Communities Right for You?
Now that we've discussed some of the pros and cons of 55+ communities above, you might be thinking about taking the next step. It's wise to take your time, consult family, friends, and real estate professionals before making a decision.
At the end of the day, your decision of whether or not to live in a 55+ community is exactly that: your decision. Best wishes to a happy retirement, no matter what you decide!
55+ Community Resources