Top 8 Tips for Selling a Home with Pets
Posted by Matiah Fischer on Thursday, December 2, 2021 at 7:30 AM
By Matiah Fischer / December 2, 2021
Comment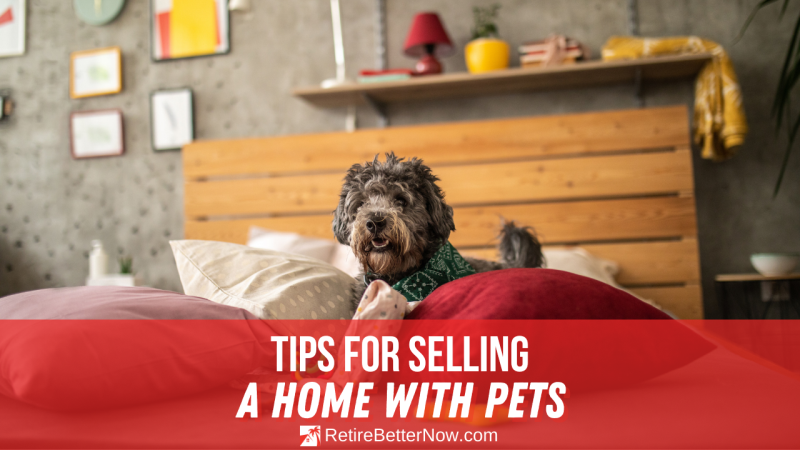 Let's face it, some of us love our pets more than anything in the world. No matter if you have a dog, cat, fish, horses or reptiles, the bond you feel with your pet is strong. But when it comes to selling a house with pets, there are some things you need to know.
After all, selling your biggest asset should be viewed as a business decision. When potential buyers arrive for a home showing, you want to be sure your home is portrayed in the best way possible, so you can sell it quickly at the best possible price.
If you're wondering how to sell your home when you have pets, you've come to the right place. What's written below will cover what you should know and how to prepare for selling a home with pets, what to do with pets during showings, and our best tips for selling your house with pets!
A Short Guide to Selling a House When You Have Pets
First things first. You need to be aware that damage and odors caused by pets can decrease the value of your home when selling.
You may think it's cute when your cat uses the crown molding as a scratch post (I certainly do), but prospective buyers will instead see something that needs to be fixed. Which means either they'll use it as negotiating leverage or just be turned off by the thought of something else they will have to do after moving in.
The same goes for pet odors and hair. When a buyer walks into your home for a showing, you don't want them smelling the animals that live there. This can be a major turnoff. Worse yet, they may be allergic to cats or dogs and won't stick around to see the entire home. Not a good strategy for maximizing your selling price, is it?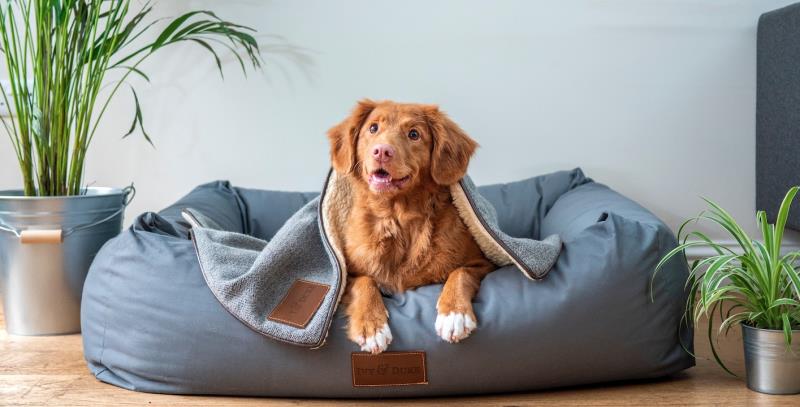 Credit: Jamie Street on Unspalsh
What to Know About Selling a Home with Dogs or Cats
But buyers aren't the only thing to consider when you have pets and want to sell your house. You need to think about your furry friends and the impact this is having on them.
Selling your house when you have a dog or cat(s) can be difficult for your pet! Between real estate agents coming over for interviews, buyers touring your home and you packing up boxes and getting ready to move, emotional stress can begin to mount for your dog or cat.
To help ease the strain on your pet, further below we share what you can do with pets when selling your home and how to handle showings when you have pets, so it doesn't affect them (or your selling price) as much.
What to Do with Pets When Selling a House?
So, what should you do with your pets when selling your house? Having a cat or dog makes things easier than say, someone who is selling a house in Las Vegas and has large exotic animals. But nonetheless, you need to have a plan for your pet before putting your home on the market and welcoming buyers into your home.
Further below we'll share a few things you can do with your pets during home showings. But for now, let's get right to the best tips for selling a home with pets!
How Do You Sell a Home with Pets?
If you're wondering how to sell a home with pets, we've got you covered. Here are the oh-so-critical tips for selling a house when you have pets or animals:
Tips for Selling a House with Pets
Clean and Remove Pet Stains and Odors
Repair Damage Caused by Your Pet
Remove Your Pet During Home Showings
Replace Flooring That's Stained, Damaged or Smells
Consider Virtual Showings and No Open Houses
Relocate Temporarily, If You Can
Pick Up Your Yard
Put Away Pet Toys or Supplies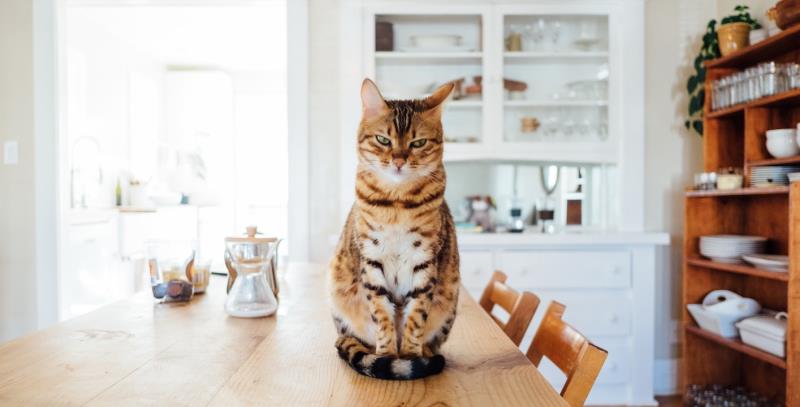 Credit: Paul Hanaoka on Unsplash
How to Show Your House When You Have Pets?
It's a good idea to remove your pet from the house during the showing, plain and simple. The home showing is a time when potential buyers are sizing up your home and making their decision whether or not it's right for them.
This is not the time to have your dog jumping on them or cat acting mischievously. Not only is this annoying, but it can open you up to liability if your pet hurts the person.
Here are a few things you can do with your pet during a house showing:
Have a Friend or Family Member Watch Your Pet
Leave the House and Take Your Pet with You
Board Your Pet for a Few Hours
Put the Pet in the Garage
Let Your Dog Outside Before Showings
Crate Your Animal in a Room or Basement
Recap: Selling a Home with Pets
Selling your home is a major event that should be taken seriously. You should take every precaution possible and consider some of the tips shared above when selling a home with pets, so that you can sell at your asking price and on your terms. Then, get ready to start a great new chapter with your best friend(s) in your next home!
More Home Selling Resources:
*Disclaimer: This article is for informational purposes only and should not be considered advice in any form. We are not responsible for your pet or animal. Be sure your animal is always safe and secure. Their health and safety must be your number one priority. Never endanger your pet or animal's safety or leave them exposed to elements.