Schedule Home Showings or Community Tours in the Las Vegas Area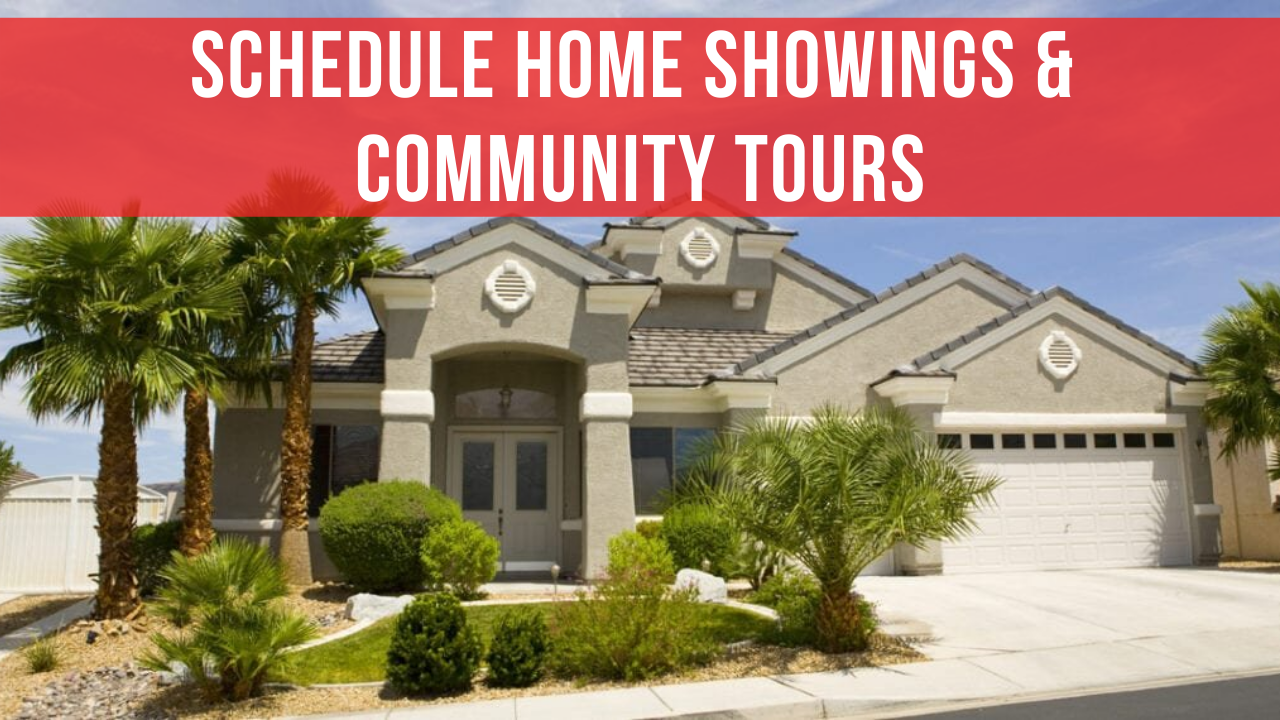 Schedule virtual or in-person showings of any property.
Tour one or more properties on the day that works best for you.
Visit neighborhoods and communities of interest.
Have someone to answer your questions.
Get buyer representation from an expert local real estate agent.
Get Started Today
Complete Form & Connect with Agent
Schedule Virtual and In-Person Showings
Find Your Dream Home in the Las Vegas Area!