Schedule Home Showings or Community Tours in the Las Vegas Area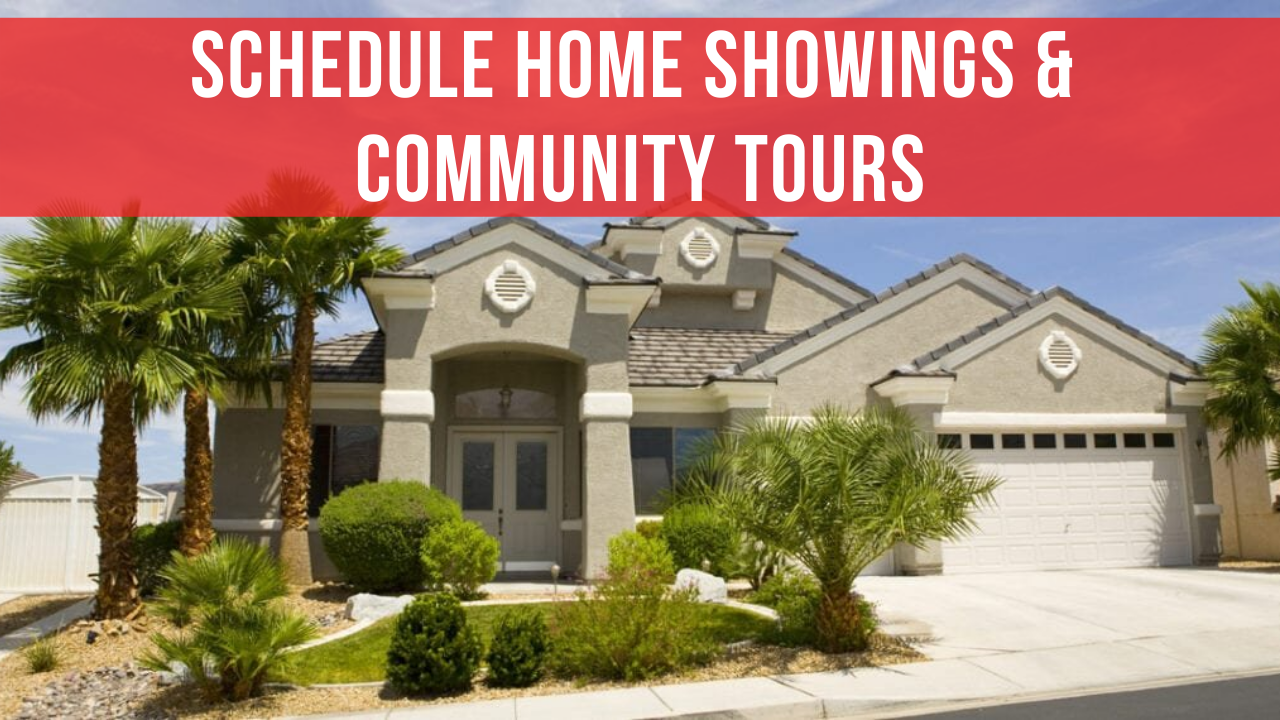 If you'd like to schedule your showings or tour right away, text "Schedule Tour" to (702) 718-3878
Schedule virtual or in-person showings of any property.
Tour one or more properties on the day & time that works best for you.
Visit neighborhoods and communities of interest with a knowledgeable local real estate agent.
Have someone to answer your questions and look out for the property you want to buy, at no cost.
Get free buyer representation from an expert local real estate agent when visiting new home builders and 55+ communities.
Get Started Today
Complete Form & Connect with Agent
Virtual and In-Person Showings
Buy Your Dream Home in the Las Vegas Area
A Better Way to Buy Las Vegas Real Estate
Serving all Las Vegas & Henderson Areas
Homes, Condos, 55+ Communities, New Construction
2nd Homes & Vacation Properties
Investment Properties
What's in it for you
... An easier way to find the home you've been looking for, so you can get moved into the home of your dreams sooner.
... A better way to get familiar with Las Vegas, so you can figure out where you want to retire, invest in or buy a 2nd home.
... A trusted service to connect you with a local real estate professional, which means a smoother transition to your next, best chapter of life!
Schedule Your Home or Community Tour