Summerlin, NV Real Estate Listings
September 25, 2023
Are you planning on buying or selling a home in Summerlin, NV? Text (702) 718-3878 to speak with a local Summerlin real estate agent or contact us today.
Summerlin, Las Vegas, NV
Summerlin homes for sale, real estate listings and villages. Browse real estate and homes for sale in Summerlin, Las Vegas, NV. On this page, you can view homes and real estate in Summerlin, a master-planned community on the western edge of Las Vegas.
Summerlin in Las Vegas has won many awards over the years for being one of the best places to live in America. You can learn more about this premier community below.
For additional information regarding Summerlin homes for sale or to schedule a showing, contact us today. If you haven't already, be sure to register for a free account so that you can receive email alerts whenever new Summerlin real estate listings come on the market.
Summerlin Villages & Border Map
Summerlin is made up of four main areas – Summerlin North, Summerlin South, Summerlin West and Summerlin Centre. When looking at homes for sale in Summerlin, NV it's important to know the community is divided into Villages. Inside of Villages are neighborhoods or subdivisions where you can find Summerlin homes for sale. Below is a list of Summerlin Villages, for a complete list of neighborhoods in Summerlin, click here.
Summerlin Villages
Villages of Summerlin, NV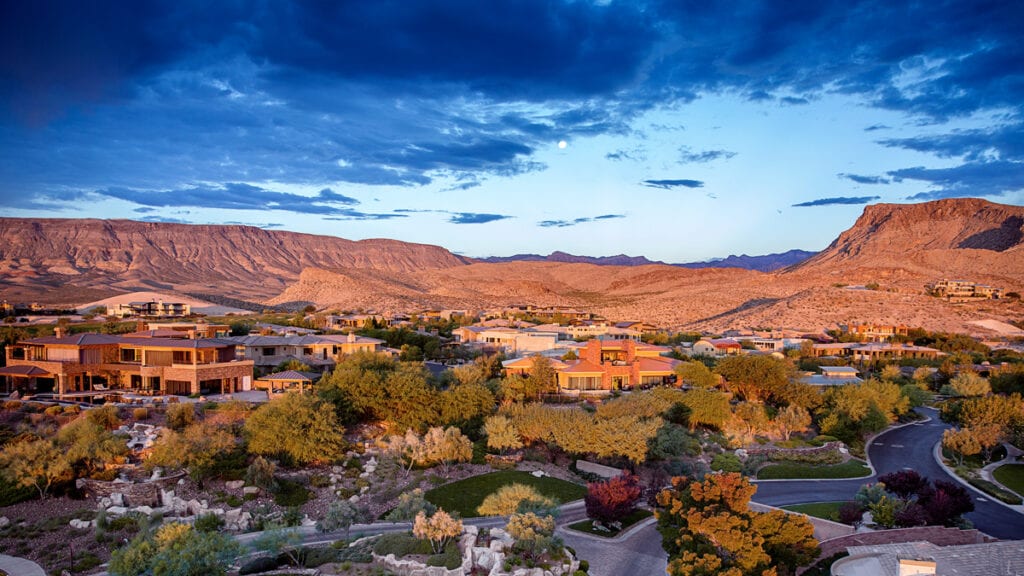 Summerlin Real Estate
The master-planned community of Summerlin on the western outskirts of Las Vegas is home to over 100,000 residents, within this 22,500-acres of thoughtfully planned community is practically everything you need.
There are many delightful, architecturally designed homes for sale in Summerlin, NV, that are built to suit nearly every preference. From stunning mansions to family pool homes and condos, the range of Summerlin homes for sale is remarkable, and there is something to suit many budgets and preferences.
Depending on what's happening in the Las Vegas real estate market, houses for sale in Summerlin, NV may start in the $300s and exceed $20 million, which just goes to show you the diversity in Summerlin real estate. While luxury homes for sale in Summerlin may start around the $1 million mark, the average home price in Summerlin is usually around $400k – $500k.
When it comes to homes for sale in Summerlin, resale homes aren't the only attraction. Summerlin boasts a huge selection of new construction homes by award-winning home builders, a few popular builders include: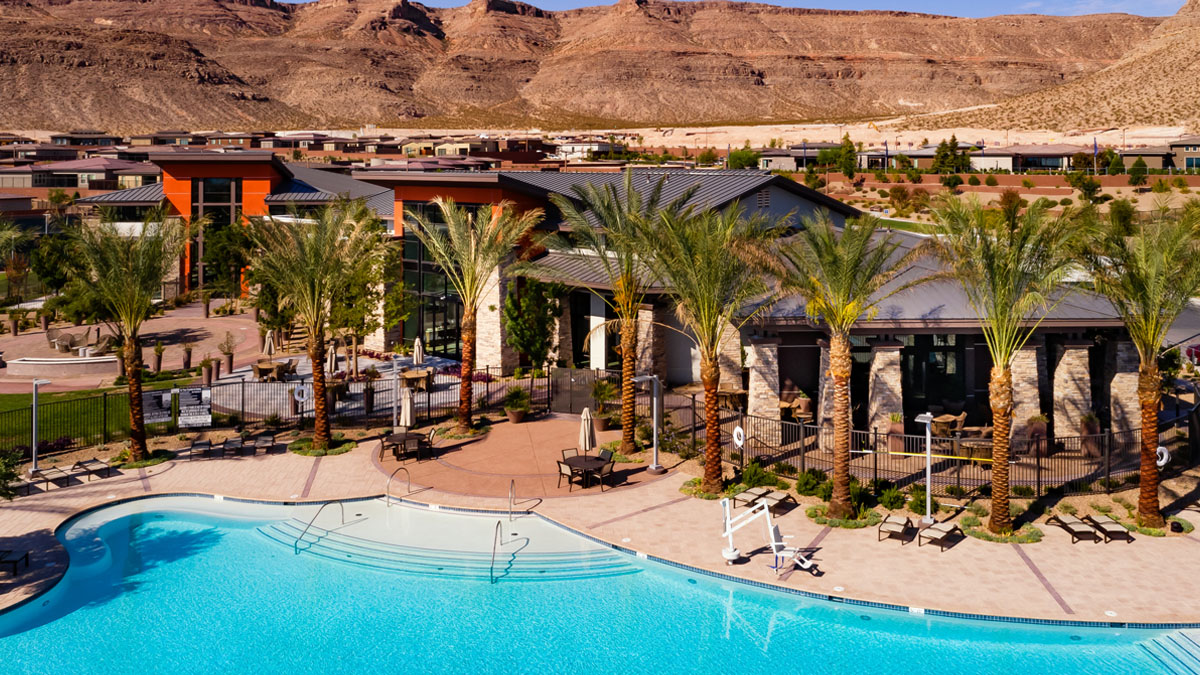 Age-Qualified Summerlin Homes for Sale
The discussion about Summerlin homes for sale wouldn't be complete without sharing about its retirement communities. There are five active-adult 55+ communities in Summerlin where you can purchase a home if you meet the age qualifications. For more information, check out our Guide to Retiring in Summerlin.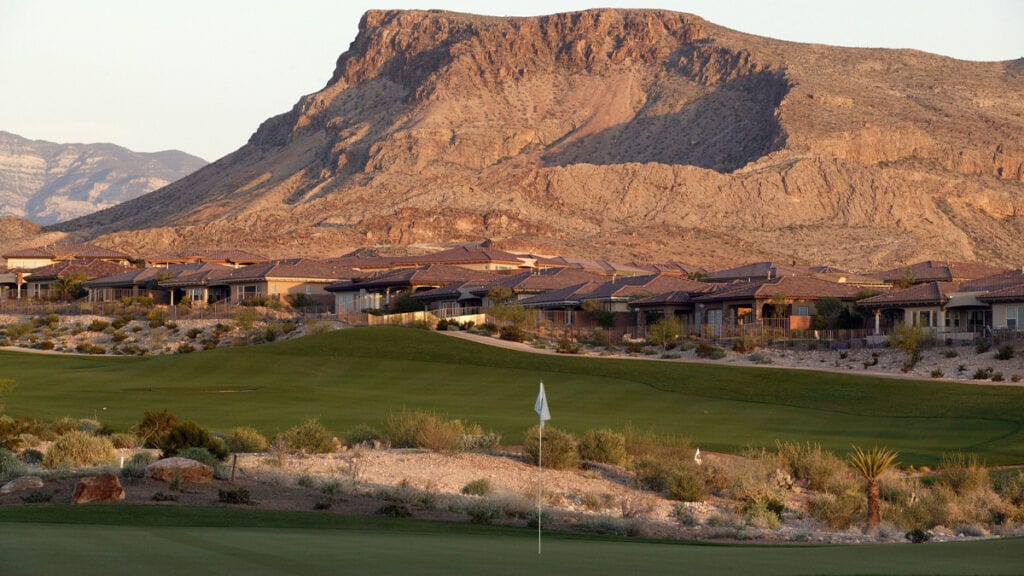 Summerlin Community
Other than its enviable real estate, why would you choose to live in Summerlin? Perhaps because in Summerlin, you truly get the best of everything right at your fingertips. There's plenty of golf, shopping and dining throughout the community. Summerlin is even known as the only community in Southern Nevada with it own downtown area, Downtown Summerlin®.
Summerlin homes are surrounded by parks, trails and beautifully manicured landscaping. What's more, Summerlin is bordered by the Spring Mountains and the stunning Red Rock Canyon, offering residents the perfect opportunity to escape into nature and get away from the buzz of Las Vegas.
Houses in Summerlin
When you live a house in Summerlin, you're only a fifteen-minute drive from the famed Las Vegas strip and twenty-minutes from McCarran International Airport; yet there's a patient pace to life in this trendy suburb.
When comparing best places to live in the Las Vegas area, Summerlin is often compared to Henderson. If you're on the fence, read our full comparison guide: Living in Summerlin Vs Henderson.
Additionally, Summerlin's many gated communities offer residents an extra layer of safety and security. If that's not enough, the community itself has lots of open, green spaces and suits those that enjoy an outdoor lifestyle, with cyclists often enjoying early morning workouts on the 150 miles of trails and golfers teeing off at one of the ten courses that residents can enjoy.
Golf in Summerlin
Summerlin is home to 10 golf courses that cater to all skill levels. A few popular courses include TPC Summerlin, Bear's Best in The Ridges and Red Rock Country Club. If you can't get enough of the course and want a Summerlin house on one, check out golf course homes for sale in Summerlin.
Summerlin Las Vegas Schools and Parks
Education and wellness are made a priority in Summerlin. There are 26 schools in Summerlin – 16 public and 10 private – which consistently achieve top rankings in the state and even nationally. Summerlin homes are surrounded by more than 250 parks and 150 miles of trails that are interconnected for walking and biking. Whether you're raising a family, single or retired, you can rest assure that Summerlin values its residents wellness and education.
Summerlin Healthcare
Speaking of health and wellness, prospective residents of Summerlin can breathe a sigh of relief when it comes to accessing medical care in Summerlin. The Summerlin Hospital Medical Center is a large 500,000 square foot facility located on a 40 acre campus in The Crossing Village. There are more than 1,400 physicians here that cover a wide range of medical specialties, so you can access the care you seek.
5 Reasons to Start Your Summerlin Real Estate Search
Live in One of America's Best Communities
There's a reason why Summerlin spent nearly a decade as the #1 best-selling master-planned community and continually shows up on lists of the best places to live in America… it's renown as a great place to live. It's hard to find a community comparable to Summerlin in Las Vegas!
Summerlin Homes
One major benefit of living in Summerlin is the quality of real estate available. Since this community has only been around for roughly 30 years, Summerlin homes for sale are generally newer than what you'll find in other areas of Las Vegas. Plus, there are new neighborhoods being developed each year where you have your choice of new homes for sale in Summerlin, NV.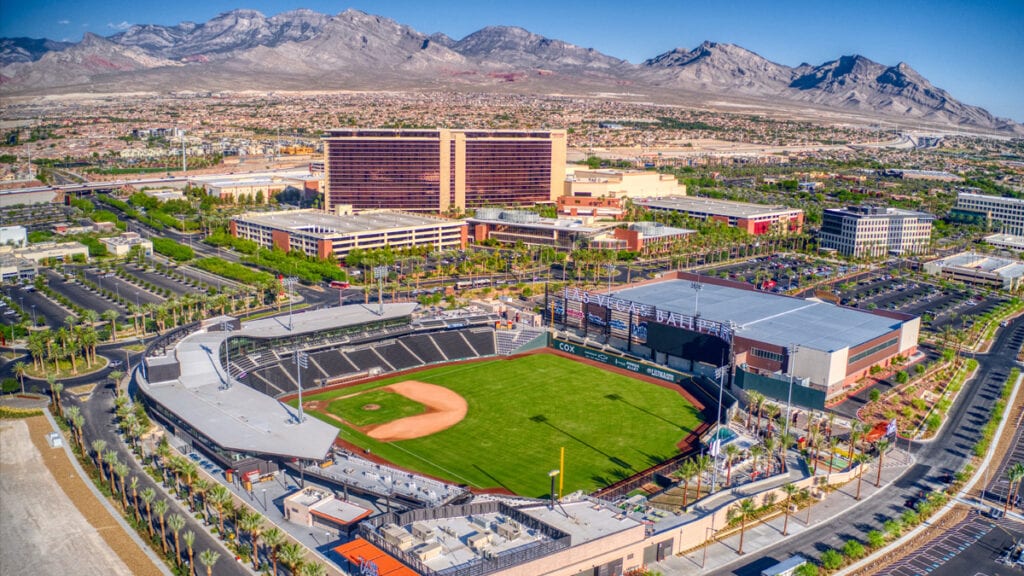 There's Always Something Fun Going On
Besides the long list of outdoor activities like golf, hiking, biking and swimming, if you're a fan of watching pro baseball, you can cheer on the Las Vegas Aviators at the new Las Vegas Ballpark.
After the game, you can head to the impressive downtown area and eat at Summerlin's renowned dining venues, where you can enjoy top-class cuisine from all over the world. Summerlin even has a large casino, Red Rock Casino Resort, where you can play, dine or relax at the pool and spa.
Gated Community Lifestyles
Many Summerlin homes are located in gated communities – some with guarded gates – that offer a prestigious and secure lifestyle. As a more affluent area, gated community homes for sale in Summerlin often have access to private golf courses and resort-style amenities.
Tax Advantages
By moving to Las Vegas' Summerlin and buying a home, you can receive Nevada tax benefits which include no state income tax, no tax on your pension and low property taxes. This is especially attractive to people moving from high-tax states like New York or California to Nevada.
Summerlin Real Estate Agents
Looking to buy or sell a home in Summerlin, NV? Work with a local Summerlin real estate agent who has up-to-date information and knowledge of the real estate market. Contact us today or text us at (702) 718-3878 to get started looking at homes for sale in Summerlin, Las Vegas, NV.
Contact a Real Estate Agent About Homes for Sale in Summerlin, NV
Summerlin Homes for Sale - Related Searches