Summerlin Condos For Sale
Condos for sale in Summerlin, Las Vegas, NV can be found by looking at the latest MLS condo listings in Summerlin, found below. Summerlin condos are available at a variety of price points and models, which means there's something for everyone here. On this page, learn about condos in Summerlin, discover condo communities to tour, and compare Summerlin condos for sale.
For additional information regarding Summerlin properties for sale or to schedule a home showing, contact your Summerlin real estate professionals today. If you haven't already, be sure to register for a free account so that you can receive email alerts whenever new Summerlin condo listings come on the market.
Browse All Summerlin, NV Condo Listings for Sale
September 22, 2021
SEE ALL HOMES FOR SALE IN

Summerlin
See today's new listings by beds/baths, property size, listing status, days on market & more!
Are you planning on buying or selling a condominium in Summerlin, NV? Call or text (702) 718-3878 to speak with a local Summerlin real estate agent or contact us today.
Summerlin Condos in Las Vegas, Nevada
The picturesque master-planned community of Summerlin in Las Vegas, NV is known as a great place to live, work and play. Beautiful scenic vistas, 250 parks, 150 miles of trails, excellent neighborhoods and a thriving social scene help deliver a unique and unforgettable living experience just 15 minutes from the Las Vegas Strip.
Those searching for a place to live here would be well-served to look at condos for sale in Summerlin. Singles, families and retirees alike can find everything from affordable 1-2 bedroom units to luxurious 2-3 bedroom condo flats, townhomes and penthouses. For snowbirds or vacation property homeowners, a condo in Summerlin can be a perfect getaway destination to relaxation and fun in the desert sun!
What to Expect from Condos in Summerlin, NV
Throughout Summerlin you will find mid-priced condos and townhomes that offer comfortable living options, space and plenty of amenities. Prices may range from the mid-$200s to over $1 million for high-end, luxury condos. Good sized square footage, thoughtful floor plans and various options for bedrooms and baths mean that you have the ability to host company and family whenever you want.
Amenities
When starting your search for Summerlin condos for sale, it's a good idea to know what amenities you want as this will help determine where to look and your budget. The best condo buildings in Summerlin have amenities such as resort-style pool, spa, clubhouses, recreation spaces, social clubs, media rooms and more. Mid-range condos will likely still have a community pool and workout room.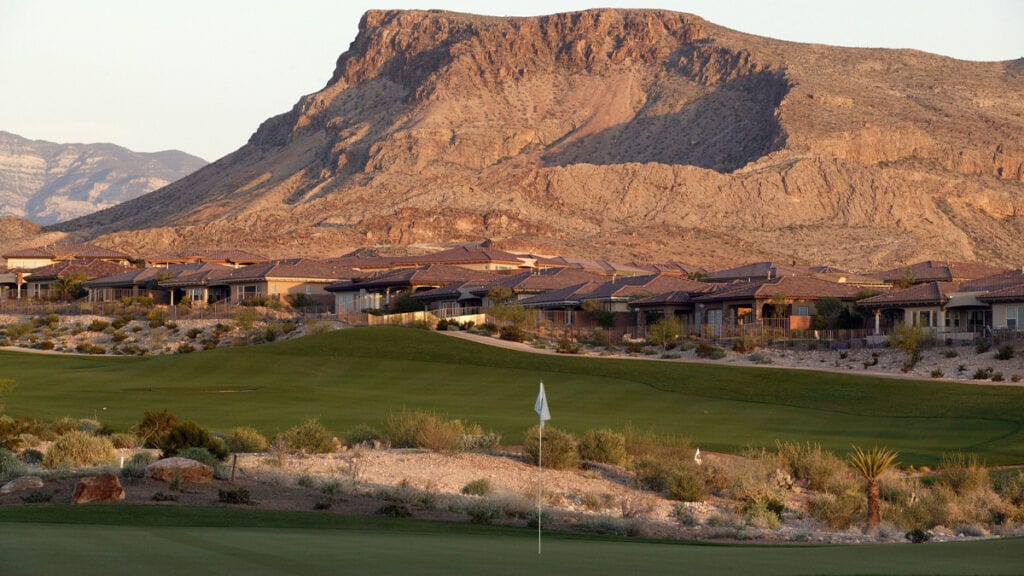 Golf​
Summerlin condos are sometimes located on or near one of 10 Summerlin golf courses, which is convenient for golfers or those who simply enjoy the ambiance, landscape and serenity found on the course. Further below we talk more about condos on the golf course and where you can find golf condos for sale in Summerlin.
HOA Fees​
Owning a condo in Summerlin will typically mean you join a Homeowner's Association, where you pay monthly/quarterly dues and in turn, the Association takes care of maintenance and upkeep. HOA fees in Summerlin condos may range from around $100/month to over $500/month, depending on the community.
Pet Policies​
Condos in Summerlin may have rules and restrictions on the types of pets you can have in your unit. Certain dog breeds or exotic pets may not be allowed. However, each community is different and there are many pet-friendly condos in Summerlin. Be sure to check with each community specifically about their pet policy before buying a condo.
Entertainment & Social Life​
Living in a Summerlin condo puts you near all the dining, shops and entertainment found in Downtown Summerlin®. From renown restaurants to taking in a Triple-A Minor League Baseball game at the new Las Vegas Ballpark®, there's always something to do in Summerlin. Another reason why people look to move into a condo community is the social aspect. Some buildings offer clubs and fun social gatherings for residents.
Benefits of Living in a Condo vs House in Summerlin​
More Affordable - Purchasing a condo in Summerlin instead of a house can be a great way to upgrade your living conditions without breaking the bank and overspending. You can find condos for sale in Summerlin in the mid-$200s; meanwhile, homes in Summerlin usually start in the mid-$300s to $400s.
Lower Maintenance - Another benefit of living in a Summerlin condo is the low maintenance, turn-key lifestyle. Homes require a lot of upkeep. Meanwhile, condos have associations that take care of the things you don't want to do. Say goodbye to maintaining a yard, driveway and landscaping!
Resort Amenities - Summerlin condos often have access to resort-style amenities such as pool, spa, tennis courts and fitness centers. Having such luxuries in a home is rare and costs a lot more than it does to own a condo with access to them.
Finding Condos for Sale in Summerlin Las Vegas​
When looking at condos for sale in Summerlin Las Vegas, you have many choices to consider. Do you want a luxury condo with views of The Strip or a mid-rise condo that overlooks the golf course? What about retirement community condominiums or new condos in Summerlin South?
Because there are so many options to choose from, it helps to work with a local real estate agent who specializes in Summerlin condos. And did you know that as a buyer, working with a real estate agent costs you nothing? Scroll down and complete the form to get started.
Summerlin Condominium Communities​
There are more than 25 condo communities in Summerlin, NV. Let's take a look at the different types and styles of Summerlin condos to choose from and review communities and areas to look at condos for sale in Summerlin Las Vegas.
Condos for Sale in Summerlin South​
Summerlin South condos are sought-after by home buyers with all ranges of budget and lifestyle demands. Here you can find luxury condos that exceed $1 million and more affordable units in the $300s - $400s.
Popular condo community choices in Summerlin South include the luxurious Fairway Hills on the golf course in The Ridges; the centrally-located and near to Downtown Summerlin C2 Lofts; retirement 55+ community condos at Siena and Trilogy®; plus affordable condos at Garden Terrace and contemporary units at Affinity.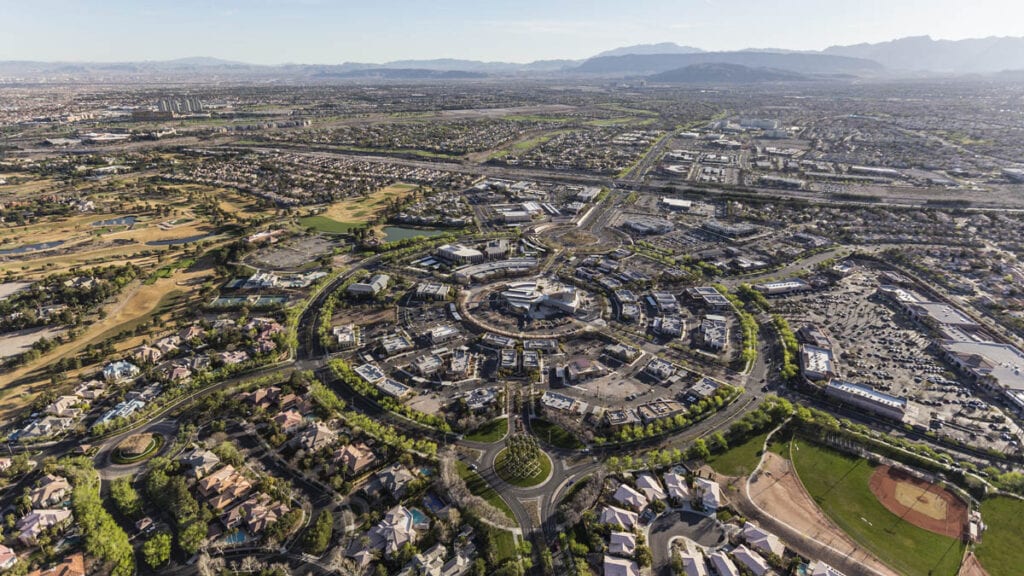 Condos for Sale in Summerlin North​
The search for condos for sale in Summerlin North is often centered around finding condos on the golf course at TPC Summerlin or buying a new luxury condo at Mira Villa. Both options are not cheap - units may start in the $700s and exceed $1 million - but the quality and lifestyles offered are top-notch.
There are more affordable condos in Summerlin North that start in the $200s and $300s. Community options for these condos and townhomes include: Dakota, Summer Trail, Pacific Crest, Pacific Homes, Terraces and Sun City Summerlin.
Condos for Sale in Summerlin West​
Summerlin West isn't known for having a large selection of condos. However, with major expansion plans underway that call for more affordable and diverse housing options, there may be more condos and townhomes developed soon. Try looking in Coronado at Summerlin for condos in Summerlin West.
Luxury Condos in Summerlin Las Vegas​
The Summerlin master-plan is known as an affluent community in Las Vegas. Thus, the luxury condos for sale in Summerlin are built to satisfy even the most discerning buyer. Two popular luxury condo communities in Summerlin include Fairway Hills and Mira Villa. Another option for high-end condos near Summerlin is One Queensridge Place.
Luxury Condos for Sale in Summerlin
New Condos in Summerlin​
New construction condos for sale in Summerlin are developed by leading home builders and often have limited inventory available. Toll Brothers built the stunning new Mira Villa Condos and Shea Homes built the large tri-level 55+ townhomes in Trilogy. Once a new condo community is developed in Summerlin, the units tend to sell quickly!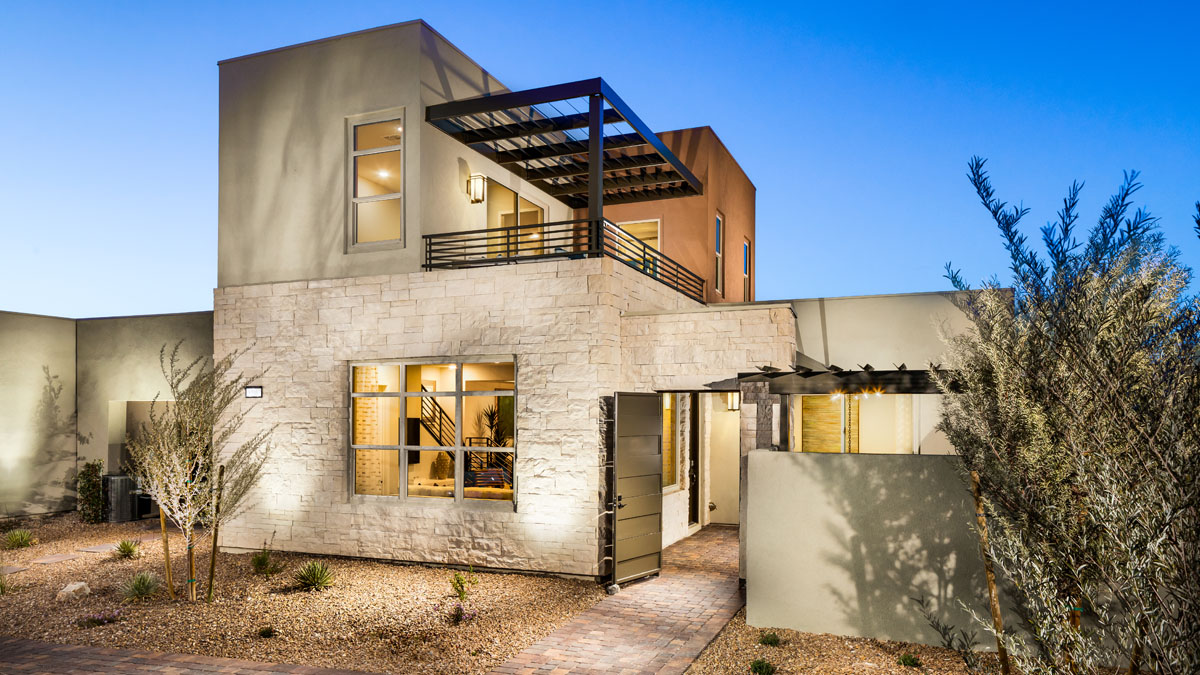 55+ Condos in Summerlin, NV​
Looking for age-qualified condos for sale in Summerlin, NV? The over 55 crowd has plenty of choices for townhomes and condos in Las Vegas' Summerlin. You can find Summerlin condos in retirement communities at Sun City Summerlin, Trilogy and Siena.
Summerlin Condos on the Golf Course​
Condos with golf course frontage in Summerlin is a class of real estate that's coveted among locals and out-of-staters of all ages. Home to 10 outstanding golf courses, try finding Summerlin condos on the golf course in places like Fairway Hills, TPC Summerlin and Sun City Summerlin.
Golf Course Condos in Summerlin
Townhomes in Summerlin​
Townhomes in Summerlin also range from affordable to luxury units. These properties often include garage space and small yards or patios. If you're looking for condo townhomes in Summerlin, we have a page that displays Summerlin townhomes.
Cheap Condos for Sale in Summerlin Las Vegas​
Summerlin isn't known as being the cheapest place to buy real estate in Las Vegas. You're not likely to find condos under $100k or even under $200k in Summerlin. However, with condo and townhome units starting in the mid $200s, Summerlin does have some cheap, affordable condos for sale. Try looking at Dakota, Terraces, Silver Pines, Pacific Homes, Red Bluffs and Sun City Summerlin.
Are There High-Rise Condos in Summerlin?​
At this time, there are not high-rise condos for sale in Summerlin. However, there are some mid-rise condo buildings in Summerlin, such as Mira Villa. If you're looking for high-rise condos near Summerlin, check out One Queensridge Place, a luxury high-rise condo tower just to the east of Summerlin.
Investing in Summerlin Condos​
You may be thinking about buying a condo in Summerlin as an investment property. This could include using it as a second home/vacation property or perhaps buying a condo and renting it out as a cash-flow rental property. Both can be good options depending on your goals, lifestyles and financial needs. If you're an investor or interested in getting started investing in Summerlin condos, be sure to check out our article about Las Vegas real estate investing.
However, there are rules and restrictions around short-term rentals, such as Airbnb, in Las Vegas and specifically in Summerlin. Be sure to consult with your real estate agent and the condo community about what you can and cannot do before buying your condo as an investment property.
Summerlin Real Estate Agents
Looking to purchase or sell a condo in Summerlin? Work with a local Summerlin real estate agent who has up-to-date information and knowledge of the condo real estate market. Contact us today or call/text us at (702) 718-3878 to get started.
Interested in Summerlin real estate? Fill out the form below to get started!